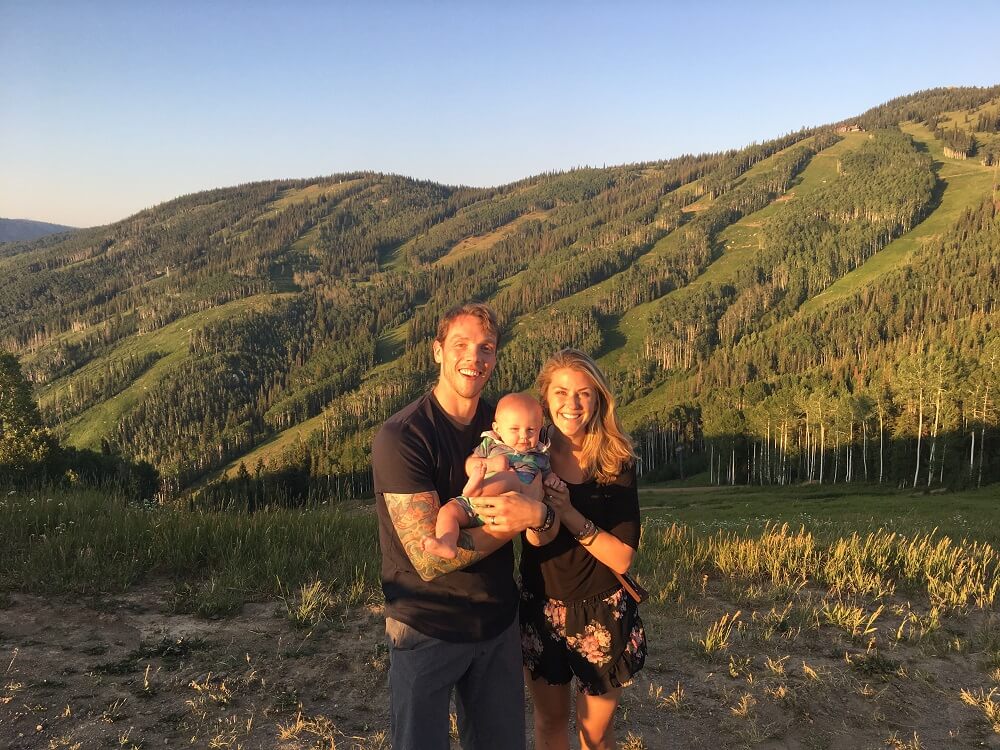 13 Sep

48 Hours in Steamboat With Baby

Weekend getaways after you are married with (young) children are essential for mental and relationship health. They allow you to relax and bond in an environment where you're forced to interact and plan beyond your house and digital devices.

But the trick to a holiday with baby is picking the right vacation spot. You want somewhere that is just far enough away to feel removed, but not to far to cause a meltdown getting there and back (especially true with toddlers). Living in Denver, a perfect weekend getaway town with kids, I discovered, is Steamboat Springs.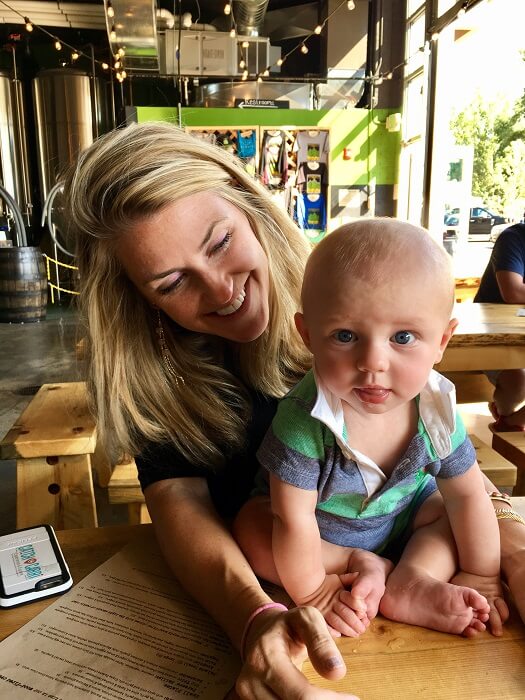 Day One
We left Denver mid-morning and arrived at the Steamboat Grand three hours later. The hotel is at the base of the ski village and features modern light rooms with cream walls and white duvets and local mountain paintings on the walls. We booked a room with a kitchen that gave us space to cook and spread out because honestly, dining out with an infant, becomes exhausting. We also loved how this hotel had a list of approved babysitters, which meant my husband and I got a date night. Our sitter, Cyndi Marlowe, was great with our infant boy. And we also found it fun chatting with her, after discovering she also does the artwork displayed in around the property, including our rooms! It was a cool local connection.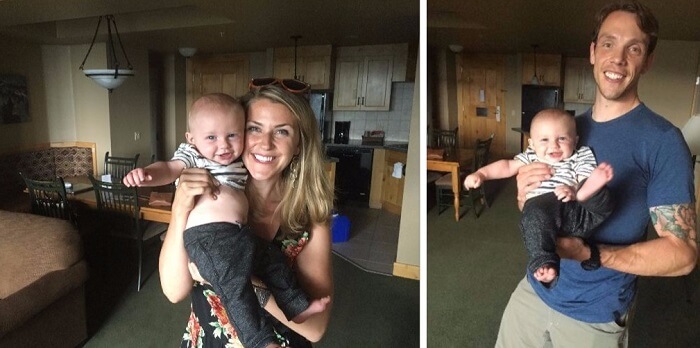 We began our night out with a bike ride. I've seriously missed biking like I used to pre-baby, so this was an awesome treat. We chose the Emerald Mountain Trail Network for its easy access to downtown and plenty of blue single track bike trails to choose from. This was perfect for me post pregnancy, because I was looking for a challenge but not the tech that comes with black runs. We climbed the Lupine Trail up and then took NPR down. It was a long flowy downhill train unlike anything on the Front Range. For speed without tech and tight turns, it is the ultimate fun ride.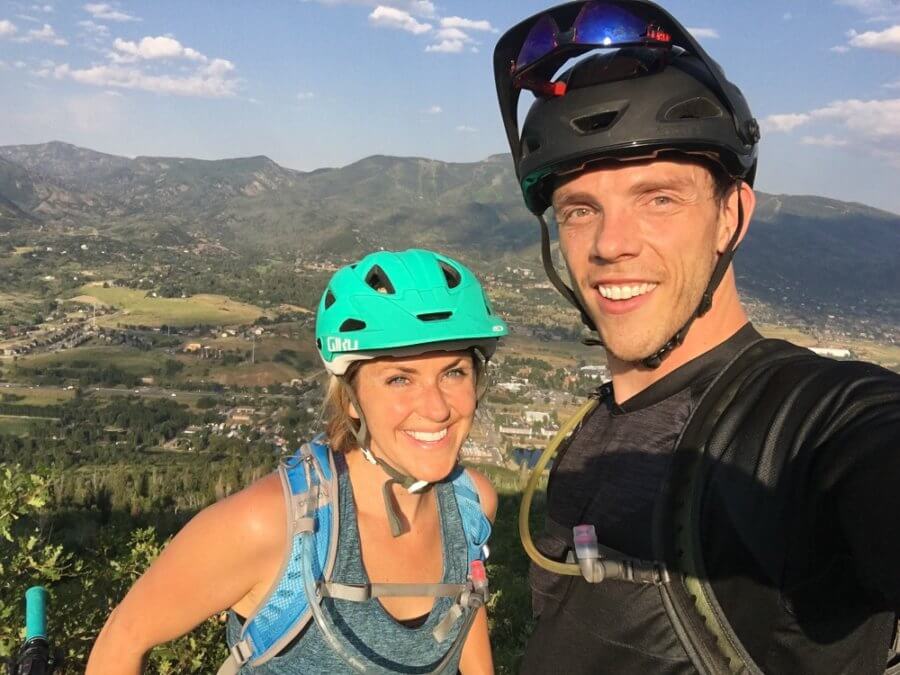 Day Two
The next morning we walked around the village area at the base of the resort where the hotel is located — separated form the old downtown area of Steamboat Springs and grabbed lunch at the Paramount. It's a good restaurant in summer with kids because you can sit on the patio where you're crying baby makes less of a scene and still feel zen surrounded by the mountain views. Make sure to order the lobster roll here. After lunch we headed to Burgess Creek Beach which is at the base of the Ski area. Water is shallow which means is perfect to splash around with little ones and claim a spot on a chair while enjoying mountain views and a dose of sunshine.
In the afternoon we took our son shopping. He was too young to enjoy much, but we enjoyed trying on boots at FM Light and Sons. Other highlights were the Marmot Store and the Classic Crank Bike Shop. Then we paused at the Bud Werner Memorial Library, where we relaxed with the baby and even read for a bit.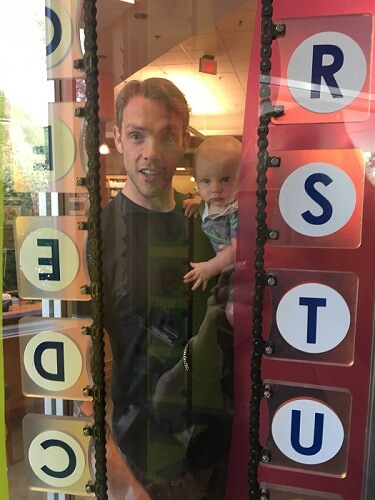 One of the best parts about traveling with a little kid is that you end up only eating during happy hour, which means you get much better deals. We headed to Salt and Lime before our little boy collapsed completely for the night. They have early happy hour starting at 3:30 with margs from $4 and tacos from $3. The food is excellent and there is one of the best rooftops in town.
Another option, that we partook in afterwards, is to take the gondola from the village to Thunderhead Lodge for a sunset happy hour with live music. It features an awesome kid-friendly, but still classy, crowd and the music isn't so loud that you have to worry about infant ears.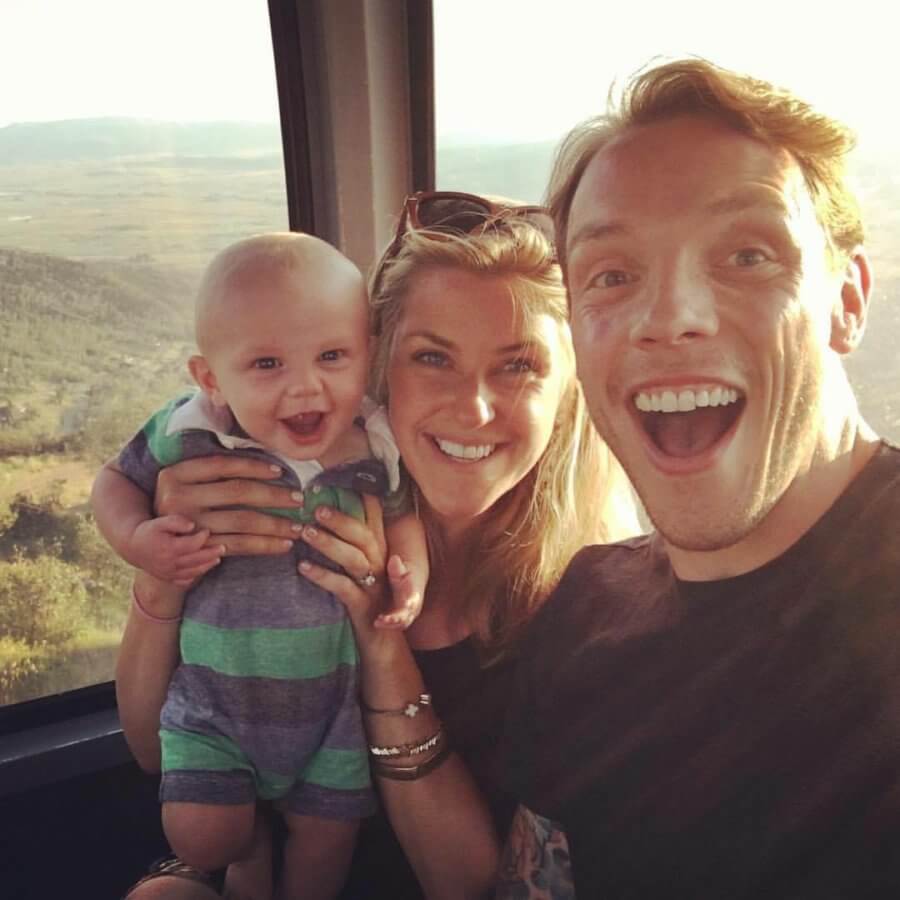 Day Three
Before heading out of town we enjoyed lunch at Freshies, which has a great patio and filling but healthy food. You can't go wrong with a classic like the TBLT (turkey, bacon, lettuce and tomato on a croissant with basil mayo).
Our last stop before driving home was the Old Town Hot Springs where there is a splash pad for younger kids. Even as adults my husband and I couldn't pass up the water slides and the rock climbing wall. And as we were climbing, I realized that having a son hasn't really changed our ability to have fun and be adventurous together. It just takes a little more planning now, but having a great time is so very possible. You just have to start by booking your weekend away.