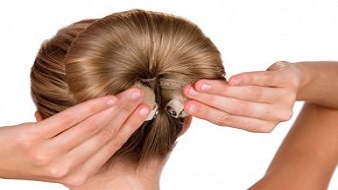 20 Aug

Arrive in Style: Tips for Comfortable and Fashionable Travel

You've seen the photos in magazines of celebrities arriving at the airport looking impossibly chic with a fully contoured face and towering platform heels. Sure, these women look amazing but how comfortable can traveling in six inch heels be? Even if you aren't concerned with maximum comfort, the practicality of these outfits has to be considered as well. Below are comprehensive tips for fashionable and comfortable travel that will help you arrive at your destination in style.

Fashion

Stay comfortable, yet chic during travel by selecting pieces that both layer easily and look effortlessly stylish. A great starting place for your travel ensemble is a maxi skirt. Target offers affordable maxi skirts in neutral colors, which helps to make layering easy. A classic cotton shirt or tank top is the perfect pair for your maxi skirt. Plan for changes in temperature, particularly those out of your control, by wearing a cardigan, jean jacket or a blazer, like this one from LOFT. Air travel regulations require you to remove your shoes when going through security, so be sure to wear shoes that are easily removable. These leopard flats from the Michael Kors Collection add interest and personality to your outfit, while still remaining practical for travel.

Beauty

You do not need to pack your entire beauty arsenal, but there are several products that will be lifesavers when you travel. The first thing to keep with you during travel is a pack of moist wipes, like these from Koh Gen Do. These spa cleansing cloths do double duty by providing both cleansing and refreshing properties with ingredients meant to moisturize skin. The air on planes is incredibly dry and you want to keep your face as moisturized as possible for comfort. Bring a hydrating mist, like this one from Colorescience, for immediate refreshment any time you need it. For a bit more hydration, grab a moisturizer like Cetaphil's moisturizing cream, which works as both a facial and body moisturizer. The last area of your face that you will want to keep well hydrated is your precious pout. Pack Smith's Rosebud Salve for a product that is a serious multitasker. This salve is excellent for preventing and treating dry, chapped lips, can be used on cuticles and can also help relieve irritation from minor cuts and burns.

Once you have the basics covered, pick your cosmetics based on what you find to be the absolute essentials. Add some radiance to your face with bronzer, blush and highlighter. Mascara adds definition to the eyes and a swipe of your favorite lipstick or gloss enhances your lips. For a super easy, but glamorous hairstyle, use Hot Buns to create a polished look in seconds.

Miscellaneous Items

Prepare for a change in temperature by packing an extra pair of socks and a scarf in your carry-on. A scarf is a great accessory for travel as it not only provides warmth should you need it, but it also adds a bit of style to your look and can double as a pillow in a pinch. It is a good idea to pack valuable accessories, such as jewelry, in your carry-on. Keep sunglasses on hand and pack an empty (or it won't clear security) water bottle. This allows you to stay hydrated and refreshed during travel. With all of the accessories and other necessities such as your wallet, phone and other items, a large purse or bag is the most beneficial for travel so you can keep everything you need in one, easily accessible place.