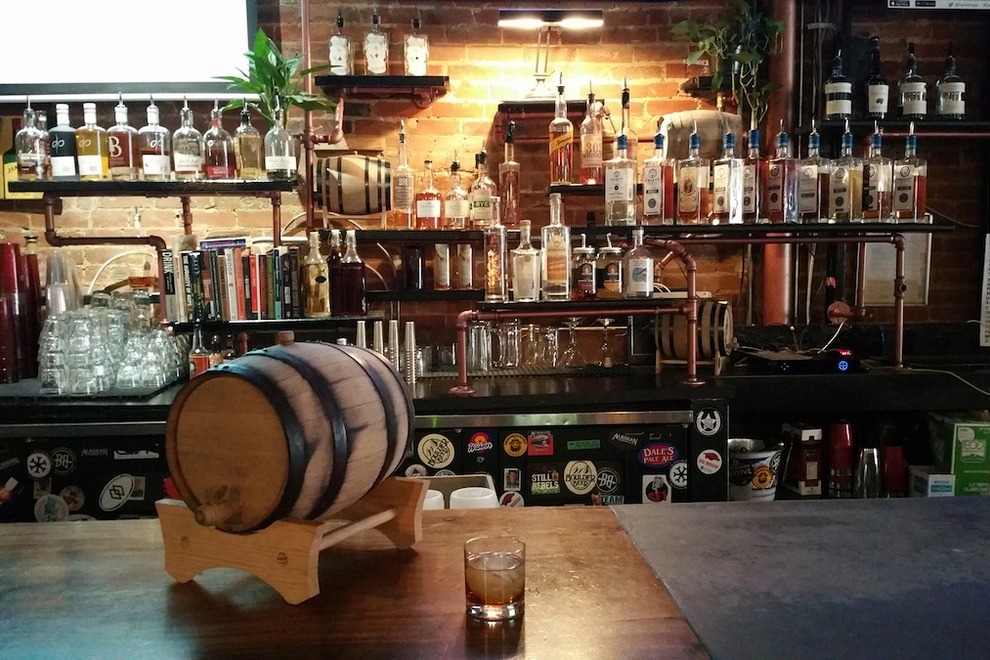 10 Aug

Denver Bar Offers Human Foosball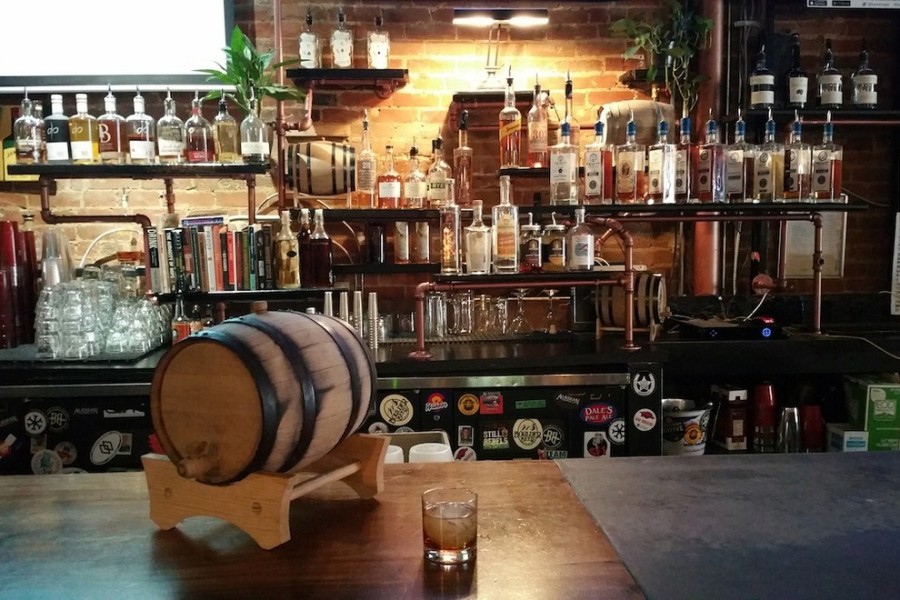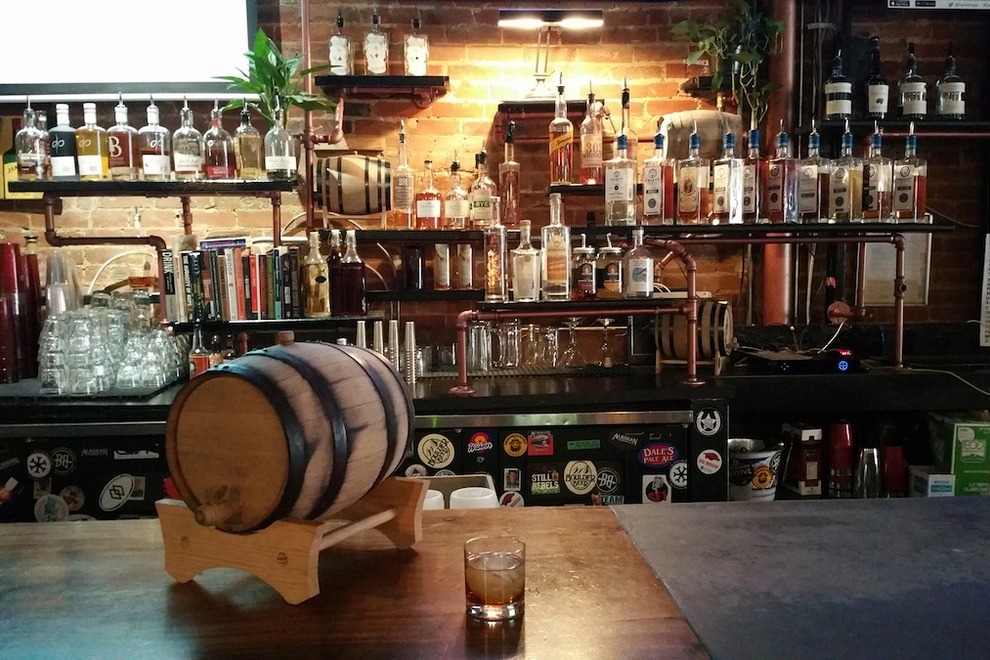 Society Denver, a classic neighborhood sports bar in LoDo, is adding new entertainment in the form of life size human foosball. PVC pipe runs from one side to the other on the astroturf court where the goalies, defenders, and forwards stand.   Players have to hang onto handles that are attached to the pipes and can move side to side, but not vertically down the field. There are 4 players per team and each game last 12 minutes and switch from offense to defense At 'halftime'.
"The impetus behind life size Foosball is the bar crowds fascination with giant games. Giant Jenga, giant twister, pool played with soccer balls; why not turn a classic tabletop game into something unbelievable?" said owner Wil Evans, who opened the bar with business partner Rich Canaday.
We caught up with Evans to learn more about the concept, which also attracts crowds for serving a menu of 50 locally distilled whiskeys (some of which are even on tap, like Stranahan's, Breckenridge and Mile High Spirits) beer and even wine that comes in a can.
Q:  How did the idea for Society Denver​ come to be?
Having worked at sports bars across the country, sticking in that same type was almost mandatory.  The big difference was that Rich and I wanted to make was to make this a bar where every team and every fan has a chance to make it home.  We are proud to have several alumni groups use Society as their headquarters here in Denver.  With two floors and multiple rooms, we can show the game with sound for several groups at once.
Q: What makes you different from others in this category?
We are in the heart of an enormous collection of distilleries and breweries.  We opted to only serve the best that Colorado has to offer.  Drink Local!  We try not to carry anything behind the bar that isn't affiliated with the 38th state.  It does make it a little bit difficult when someone asks us for a scotch or their favorite bourbon from Kentucky.
Q: What is something readers would be surprised to know about you or your business?
Actually, there is a gluten-free fryer installed in the back so we can serve a cheeseburger and fries to anyone that wants one.
Also, and this number keeps bouncing around, but we have just over 50 whiskies on the shelf that hail from Colorado, as well as a selection of other great spirits from all over the state.
In an effort to stay ahead of the curve, Stranahan's, Breckenridge, and Mile High Spirits gave us some of their old barrels so we can serve their whiskey on tap.
Q: What is the biggest challenge of running the business?
The biggest challenge is balancing a healthy homelife with the desire to be there around the clock.  I did about 85 hours a week for the first year and we can finally scale it down a bit.
Q: How do you describe the food?
The food matches the atmosphere, it's real solid, big portions, and most of it comes out of a smoker.  With all the exposed brick, copper piping, and whiskey barrels, we really wanted the customer to feel like they are getting a unique local experience.
We just came out with a new menu and the highlight is our Colorado Fried Chicken.  We use apple and mesquite wood to smoke drumsticks then we soak them in buttermilk, flour, spices, and deep fry them.  They are worth the trip themselves.
Q: What is one of the most popular drink?
Our most popular new drink is the New Fashioned.  We actually freeze ice cubes full of bitters, sugar, and an orange.  Throw that in a glass and your whiskey starts taking on more flavors as it melts.
Q: What's coming up this summer?
We just put a small stage in on the main floor and have booked an amazing bluegrass/Americana band to play every Friday during Happy Hour.