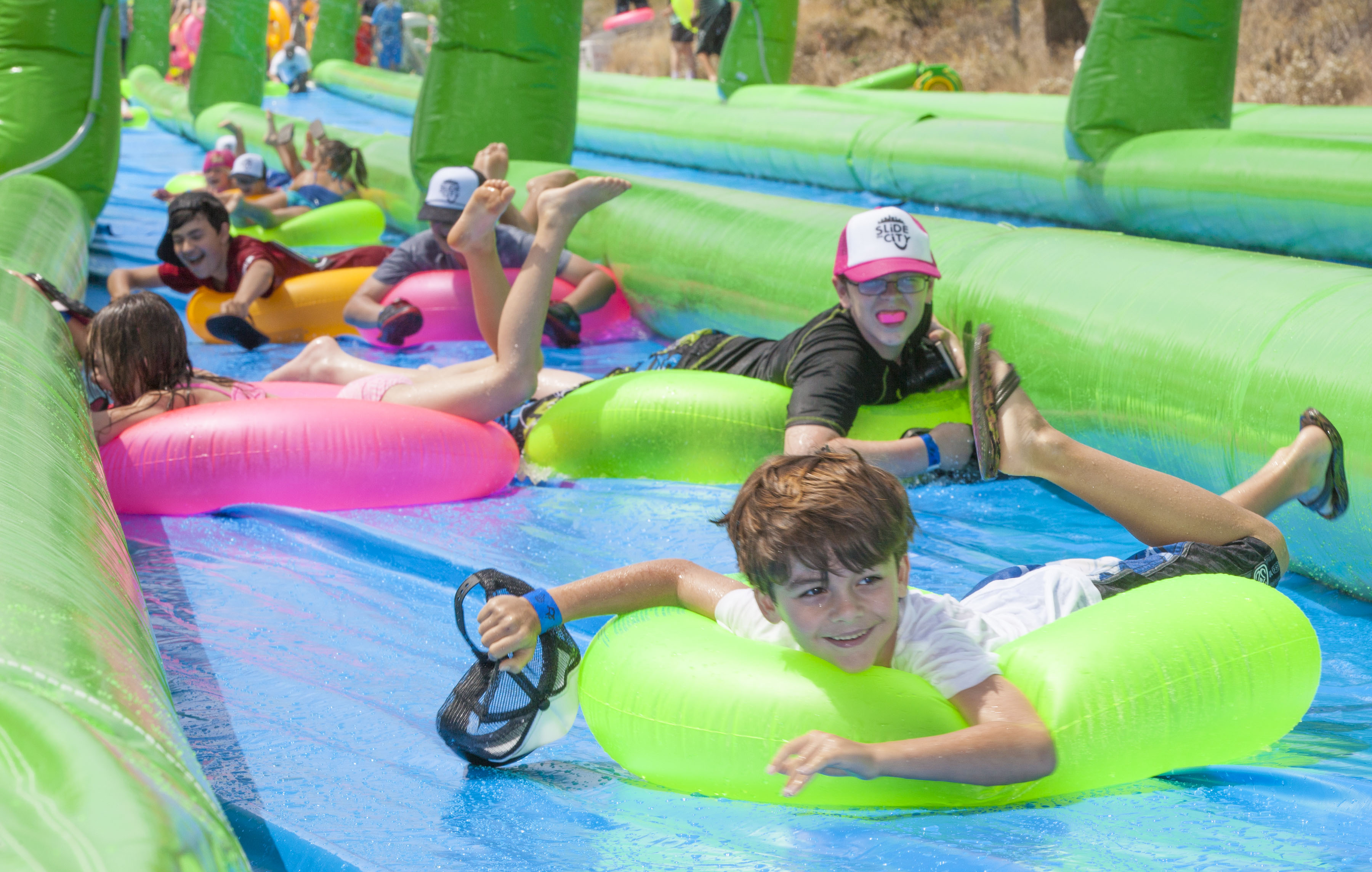 20 May

Block Party Slides into Denver
Jewell Avenue will be transformed into the biggest block party of the summer when Slide the City arrives on August 6. Families and friends alike can slip and splash down the thousand-foot water slide while onlookers enjoy the surrounding block party. Event organizers are thrilled about new additions to their 2016 calendar.
 "This unique event was a huge success last year, but for 2016 we are going to be adding new locations and some fun entertainment," said John Malfatto, Slide the City co-owner. "We had a great time in Colorado last year and are excited to add Denver to our 2016 schedule!"
This massive event is better than the average block party. Families, friends and neighbors are invited to take a break from the heat, speeding through three city blocks on inner tubes. Along with the one-of-a-kind slide, the block party will include food, music, local vendors and street entertainers.
Sliding starts at 9 a.m. Online registration opens Wednesday May 18 at https://www.slidethecity.com/location/denver/ Participants can purchase a single, triple, ultimate or all day slider pass during a selected wave time and are encouraged to sign up before June 3 to take advantage of the current rate. Pricing starts at $10.
All those over 5 years of age and 46 inches tall are welcome to slide! Visit the Slide the City Facebook page to see what fans have to say https://www.facebook.com/slidethecity
About Slide the City
Slide the City, owned by Sack Lunch Productions Inc. (OTC:SAKL), is the first event of it's kind. The family-friendly festival has seen massive growth since its beginnings in 2014. The 2015 summer tour stopped in over seventy cities around the world, and this year Slide the City is on track to produce more than 100 events. The family-friendly company brings its massive slides to locations from coast-to-coast. With music, local vendors, activities and more, city streets are transformed into the biggest block party of the summer.