10 Nov

Bring These Pieces If Your Trip Involves Biking

So you know there's a good chance you'll rent a bike or take advantage of a bike-sharing program on your trip. But you can't justify packing your cycling gear. Or can you? With brands like Club Ride creating casual cycling lines it's easier to find bike-friendly apparel that doubles as everyday wear. And because space is limited when you're packing, every piece has to be technical enough (or breathable enough) to justify bringing. With that in mind, here are a few items from the men's and women's collections at Club Ride that you'll want to throw in your bag before your next two-wheeled outing.
Lake Creek Shacket $129.95
It's a shirt. It's a jacket. It's a shacket??? This handy hybrid feels like a flannel shirt but looks like a sleek coat. The inside lining is a trendy blue, brown and yellow flannel that contrasts nicely with the black outer shell. In addition to look good, the woven rip-stop shell is water-resistant so you don't have to fear a little rain in the forecast. Like many of Club Ride's layers, this piece boasts the RideLight reflective accents so you don't completely disappear in the dark. And with this shacket there's no need to worry about your valuables disappearing. The three pockets have snap enclosures so you can ride over those rough roads without worrying about losing loose change.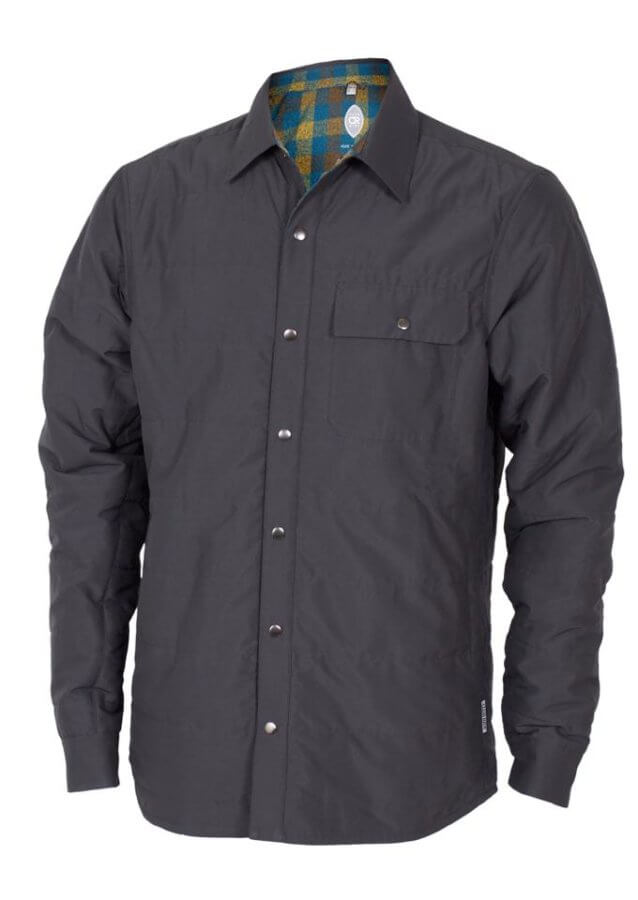 Highland Pant $99.95
Anyone who's ever cycled in pants knows it's not ideal. But sometimes the weather (or your line of work) calls for them. That's when you pull out this pair. The Highland Pant is designed to be worn on the bike. For example, it's made of a mid-weight polyester stretch fabric that moves with, not against, you. The finish is also DWR—durable water repellent. What's more, we appreciate the gusseted crotch which guarantees no chafing. And because guys don't have the luxury (or burden) of carrying around a purse, there are five pockets including a zippered hand pocket—perfect for stashing the obligatory smartphone.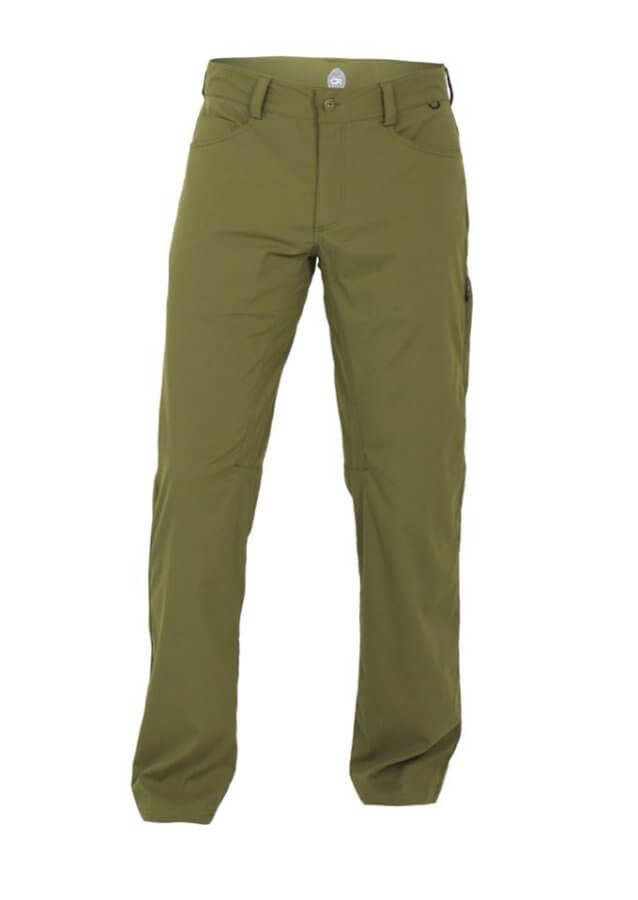 Commander $99.95
With a name like "Commander," you know it's got to be tough. That's exactly how we'd describe this cargo short that doubles as a riding short. In fact, for a shorter trip, it may be the only pair of shorts you need to pack. It's much lighter than most cargo shorts and its stretch fabric makes it more suitable for motion. It's also got a WR (water and dirt repellent) finish, so off-roading and puddle jumping isn't out of the question and they dry fast. With "lay flat" pockets and loops for a belt, they also look professional enough for playing nine holes or crashing a beachfront wedding. (Not that we condone that!)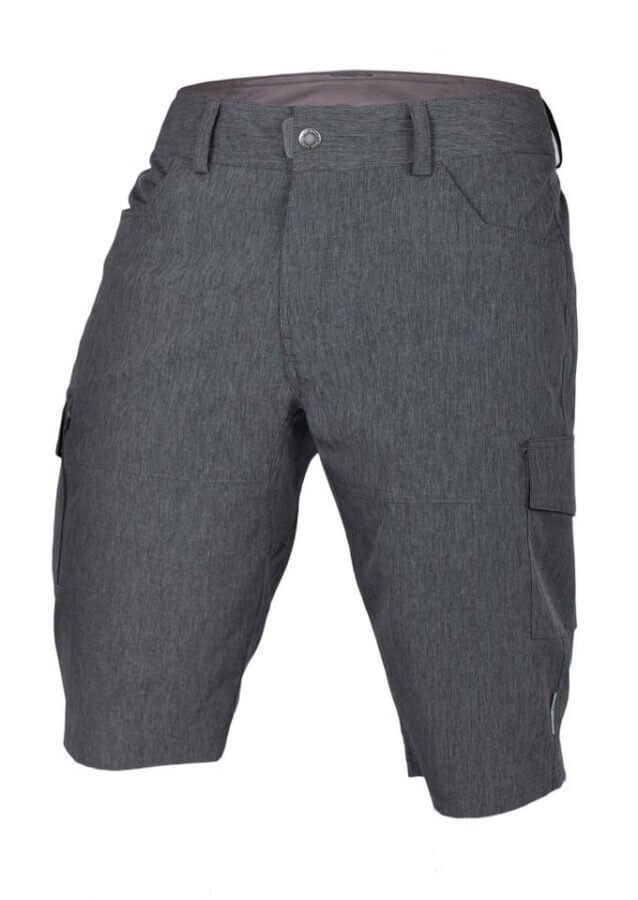 Switchback Flannel $99.95
If simply trendy flannels don't cut it for you, and you need something more technical, you'll want the Switchback Flannel. That's not to say it's not fashionable though. It has a feminine silhouette and comes in Dazzle Blue and Olive. But it's the top's function-orientated features that we love most. The side splits make this an easy layer to wear while riding, and reflective detailing on the sleeves increases nightime visibility. We also love the droptail back that covers the bum—making it highly compatible for leggings.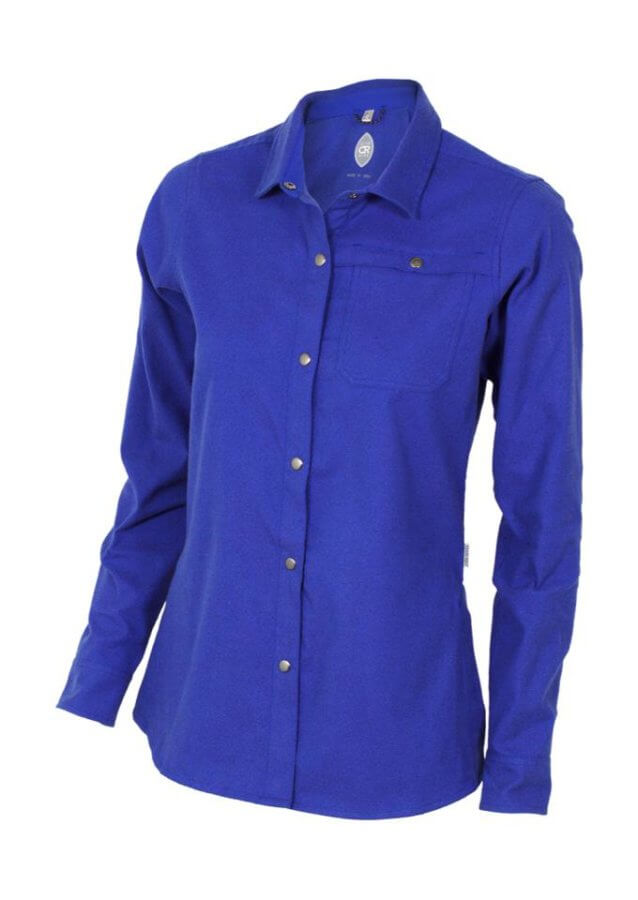 Tour Pant $99.95
Since we can't wear leggings every day, we love the comfortable Tour Pant. Their nylon-spandex blend suits most yoga poses and is definitely appreciated on days when you're out exploring on two wheels. The pants' reflective accents make them a safer bottom bet for night rides, and the zippered side pocket is convenient for carrying money and keys. Or, simply wear these as traditional pants. They boast belt loops, front hand pockets and look like what you'd wear to brunch or a football game.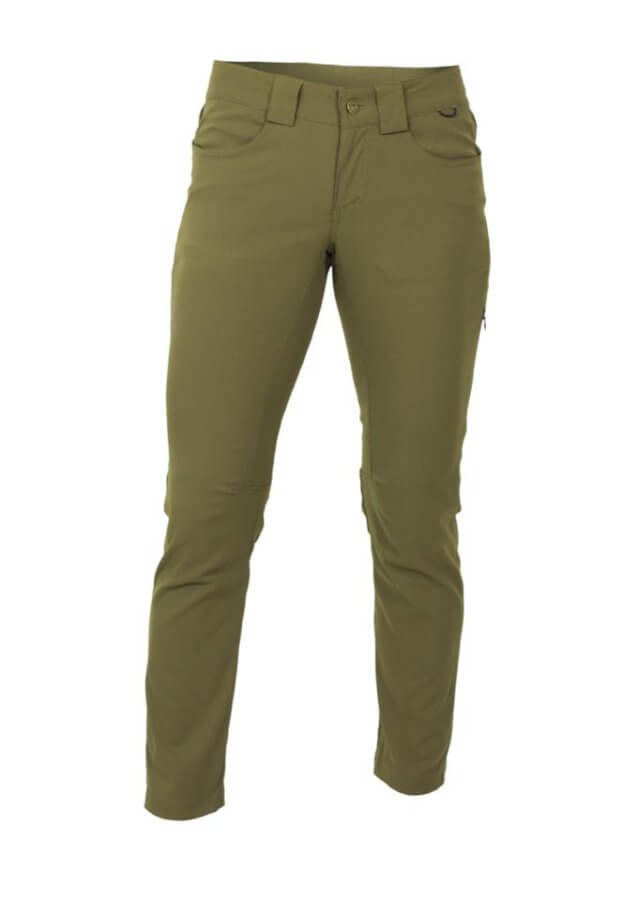 Eden with Damsel Cham Liner $69.95
These shorts are so popular they're at risk of selling out. But given the fact they're Club Ride's first women's shorts, we have a hunch they'll always be back. Personally, we're fans of the Eden Short's forgiveness factor—courtesy of an adjustable waistband and zip leg openings. After all, these shorts (which come with a removable chamois liner) are designed for riding as well as wearing, so comfort is key. In addition to featuring reflective detailing, they also boast a water and dirt repellent finish that make them easier to keep dry and clean.