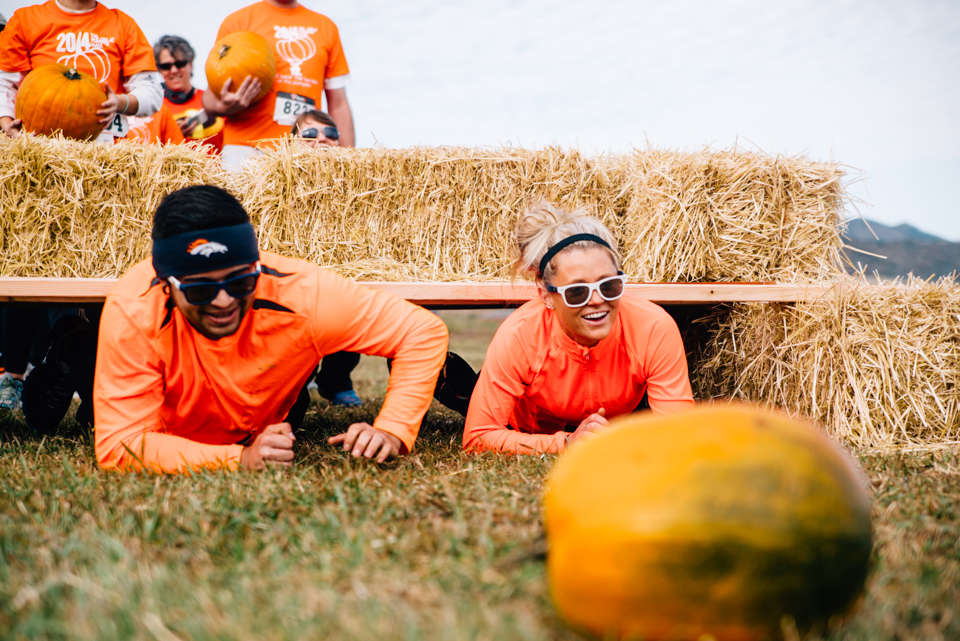 19 Aug

Can You Run 2 Miles Carrying A Pumpkin?

Chance to win! Two people will win 2 Entries to The Great Pumpkin Haul!

Easy Entry!

 1. Like Catch Carri on Facebook. 


2. Share this post!

 3. Email carri@catchcarri.com and tell her your favorite outdoor activity in the fall (Emails kept private and are used so we can notify the winners).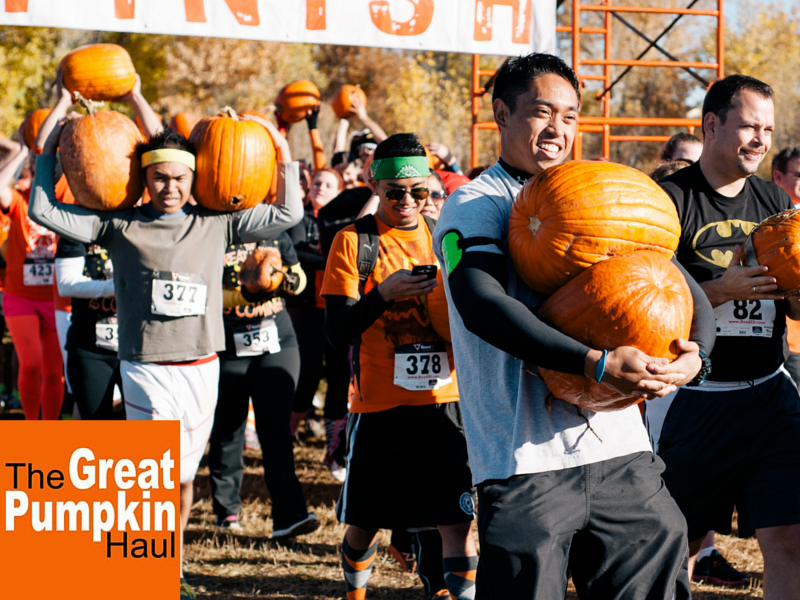 October 26th, 9:30am
Chatfield Botanic Gardens
The Great Pumpkin Haul is a 2 mile jaunt through forests, open fields, over hay bales and other fun obstacles.  There is a catch though:  participants will be covering these two miles carrying their very own personal pumpkin!  That's right.  Before the "Haul"  participants will have a chance to go pick out a pumpkin from Chatfield's pumpkin patch (the pumpkin is included with entry) where it is then weighed and marked pre-haul.
This is year #4 for the Great Pumpkin Haul and expected attendance will be over 2000 people.  The "haul" is a great event for all ages.   Mini pumpkins are provided for the kiddos to haul (or a less inclined adult) and entire families participate in the event together.
The event kicks off with a free Pumpkin Bootcamp led by F.I.T Park Meadows crossfit where participants will use their pumpkins during a tough full body workout.
There will be awards for the fastest hauler, a "tough pumpkin" award to the hauler carrying the heaviest pumpkin, costume contest and also a "hauler baler" category for those brave enough to take on 2 pumpkins solo.
Post Haul participants enjoy a fall festival which includes Pumpkin beer, hot apple cider, Pumpkin yoga, local food trucks, kids activities and discounted tickets to the annual corn maze.
The Haul benefits Camp Como, a Christian based non-profit that organizes adventures and camps to get kids outside and active!  More information about Camp Como at:  www.campcomo.com
More information and registration about The Great Pumpkin Haul is at: