09 Oct

Chance to Win Tickets To 'Reel Rock Film Tour'

Win tickets to the Reel Rock Film

EASY ENTRY

1. Like Catch Carri on Facebook http://www.facebook.com/CatchCarri

2. Leave a reply with your favorite place to climb.

DONE!

Creators of the largest rock climbing film tour in the world "Reel Rock Film Tour" say each year they try to one up themselves. After seeing this year's dynamite films I do have one question. How is that possible? Rolling into its seventh series, this year's set features four short length films that won't allow your attention to waiver. Not even for a second.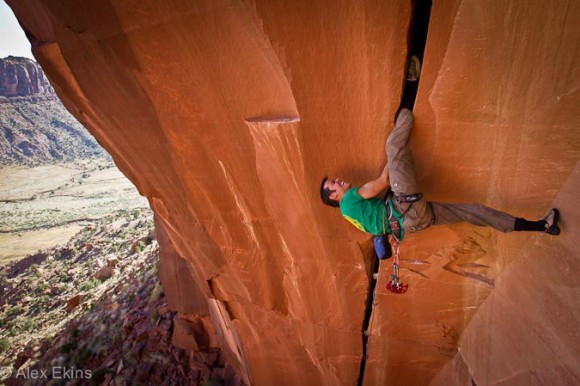 Pete Mortimer, Nick Rosen, and Josh Lowell are college buddies that all just so happen to be adventure obsessed. They carved their niche shooting films of man vs. rock. This trio of filmmakers' manifest success because they are story tellers at the core. "Behind every climb is an amazing story and characters," says Josh.
One of those characters is legendary solo rock Climber Alex Honnold. "The thing about Alex is he climbs without ropes," reveals Josh. Even if summiting walls as tall as the Empire State Building you won't catch this legendary climber with any safety nets. The penalty for error in his case can be death.
You may recognize Honnald from this Citibank commercial filmed in Moab. (http://www.youtube.com/watch?v=VE4bcq8Plzk)  "Some people have a magic charisma. We saw that with Alex," says Nick. After meeting Alex I too could see loves to conquer climbs but maintaining genuineness.Reel Rock's film, Honnold 3.0, captures the climber at his essence. Watch him successfully complete a 19-hour push up The Yosemite Triple in under 19 hours.
With three big personalities behind these productions, how do they make it work? "We don't let our feelings get hurt," says Pete. "We know how to let things go, even if gets intense," adds Nick.
You can only imagine that things must get a little intense in the edit bay with the fresh voices, humor and intensity these films portray. Even if you aren't one that knows how to tie a figure eight loop or belay, this film tour has a universal appeal.  "It's a fine balance of appealing to climbers and a core audience. Basically, we wanted to make a film even your mother would love," smiles Nick.
Watch an interview with creators: Carri's You Tube Channel 
For the latest screenings visit:
CO Shows Lined Up: Fort Collins 10/17, Colorado Springs 10/18, Golden 10/19, Gunnison 10/26, Silverthorne 11/16
More about the Films
The Dura Dura: Chris Sharma has been the "king" of sport climbing for 15 years, and has created a mecca for hard routes near his home in Catalunya, Spain. Now, the Czech wunderkind, 19 year old Adam Ondra, has come to Sharma's home turf to take the torch. Sharma and Ondra battle to establish the world's first 5.15c, while Sasha DiGiulian and Daila Ojeda shred women's standards with strong ascents of their own.
The Shark's Fin: Legendary alpinist Conrad Anker nurtured a 20 year obsession with The Shark's Fin, a spectacular unclimbed granite buttress on the 6,310 meter Mt. Meru, in India. In 2008 Anker, with Jimmy Chin and Renan Ozturk, endured a grueling 18 day push to get within hundreds of feet of the summit, only to be turned back. Three years later, the trio makes tough decision to return, despite Anker's deep family ties, and Ozturk's ski accident just six months before the trip, which resulted in a fractured skull, a broken neck, and serious doubts about going back.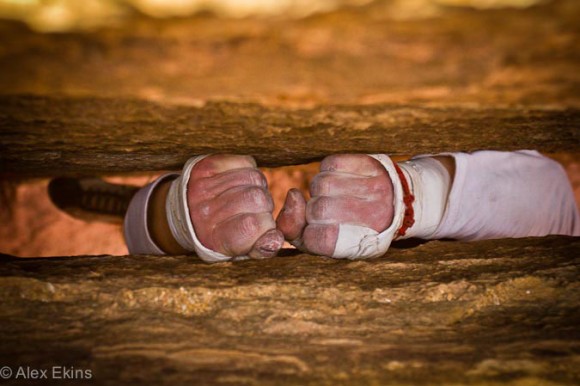 Wide Boyz: American offwidth climbing has spawned a counter-culture of rough and tumble characters who aren't afraid to bleed their way up a route. So when two proper British lads, Tom Randall and Pete Whittaker, crossed the pond to eat up the gnarliest wide cracks in the West — including the first ascent of the world's hardest offwidth known as Century Crack — it came as quite a shock.
Honnold 3.0: Alex Honnold has become known as the boldest soloist of his generation. In this dangerous game, how does he balance pure ambition with self-preservation? From highball boulder first ascents to 5.13 free solos, from far-flung trad climbing adventures, to speed records on The Nose, Honnold wrestles with this question in preparation for his biggest adventure yet – the Yosemite Triple. In under 19 hours he climbs Mt. Watkins, El Cap, and Half Dome, 95% of it free solo.