30 Oct

Complete Travel Guide to Digby, Nova Scotia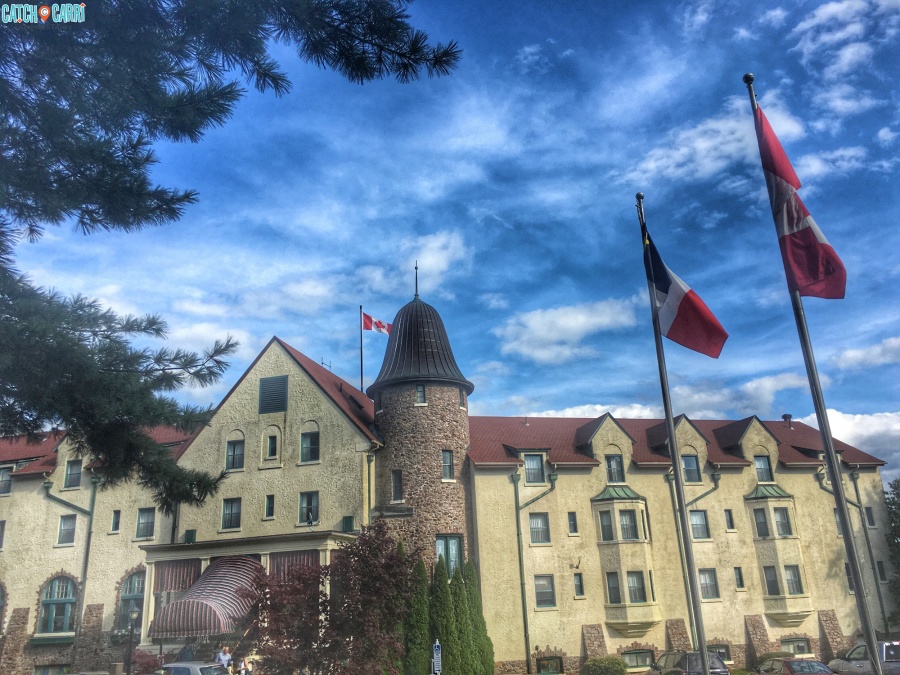 Even if you've never been to the small seaside town of Digby, there's a decent chance your taste buds have. It's a gateway to Nova Scotia's Bay of Fundy—home to the famous Digby scallops served in restaurants around the world. Since 1783, when it was founded by United Empire Loyalists (Americans who supported the English Crown during the Revolutionary War), Digby's prosperous fishing industry has kept the local economy afloat. Scallops may very well be the biggest breadwinner, but Digby is also home to a healthy lobster population that makes the seafood industry even more robust.
For a town of only 2,092 residents, Digby is incredibly diverse. Many are descendants of the Loyalists but there are also plenty who can trace their family trees back to French settlers and their descendants, the Acadians, Mi'kmaq First Nations, Irish refugees and the Metis. From its ageless fishing industry to its landmark buildings, history is very much alive in Digby, and there's no time like the present to visit. Here are a few highlights for the ideal itinerary.
Boasting commanding views of the Bay of Fundy, this seasonal 4-star resort is the crown jewel of Digby's accommodations. The resort was built in 1929 by the Canadian Pacific Railway, as evident by it's grandiose look. Here you can choose to stay in a traditional hotel room or book a cabin, which is perfect for families looking for more space.
The castle like building offers an incredible waterfront view that can best be enjoyed at the outdoor pool. Once the sun sets, your focus will be shifted to the stars above. The resort was built in 1905 and has generously been added to in the decades to follow. Although it's named for its 18-hole championship Stanley Thompson golf course and 2,500 sq. ft. award-winning AVEDA spa, the resort offers a home base to several other activities like sea kayaking, zip lining and whale watching expeditions. On site, guests can find short distance hiking trails that offer views of the Annapolis Basin.
After working up an appetite, it's time to feast on pan-seared (or bacon-wrapped) world famous scallops and other locally sourced dishes at the resort's Churchill's Restaurant and Lounge.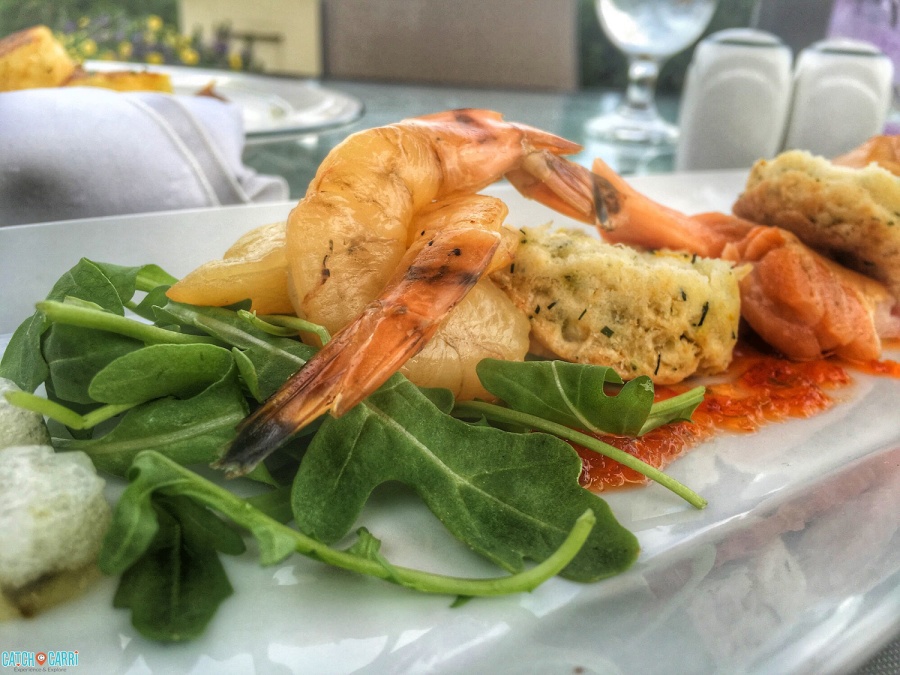 Another dinner option is the Sunday Night Dinner Buffet which is a locals favorite night. Although it's a popular spot at night, it's also the place to see and be seen for Sunday brunch. After a golf scramble of the kind of water feature holes guests  guests scramble for the window seats at the resort's 19th Hole Clubhouse & Eatery. Here, the fare is casual and the views include the immaculately landscaped fairways.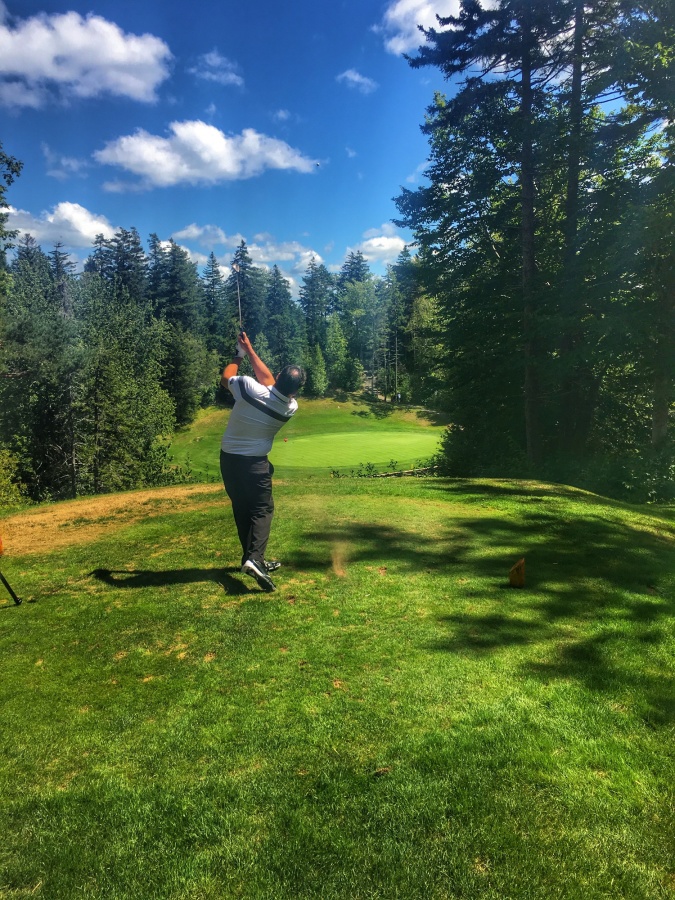 Greg at Gael adores alliteration. While Gael's Plankton, Periwinkles and Predators itinerary provides a fascinating look at the Fundy Aquarium Ecozone, the best tour for understanding Digby's history and culture is Stones, Steeples, Ships & Seafood. Most of the walking tour is along the waterfront where Greg paints a colorful picture of the past. He knows when all the eye-catching old buildings were built, and in some cases, rebuilt. Between the great fire of 1899 and the Groundhog Day Gale of 1976, Digby is a two-time survivor.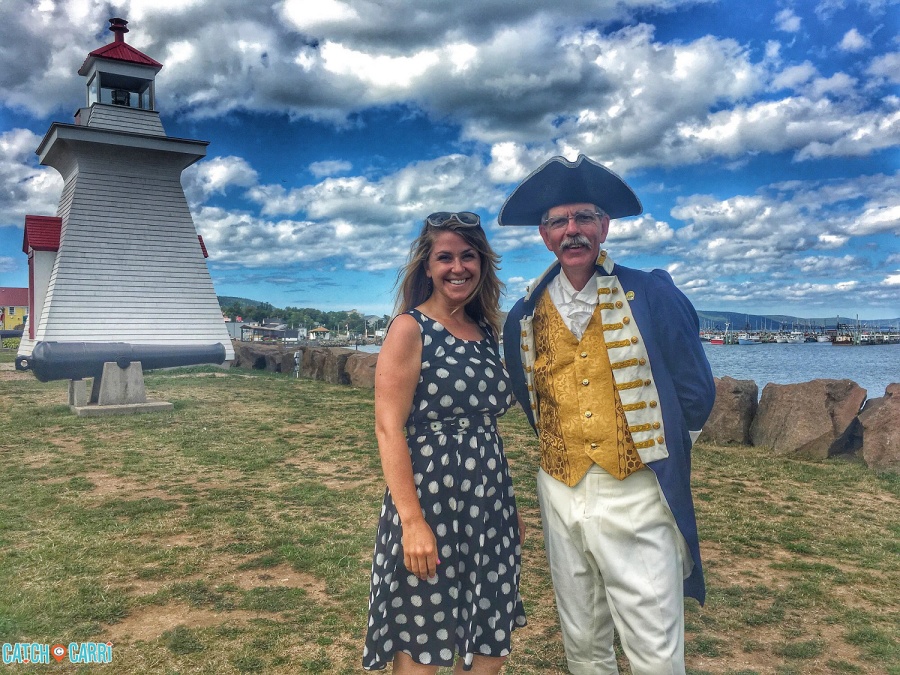 Fortunately neither the fire nor storm destroyed the Trinity Anglican Church—a primitive example of Gothic Revival architecture in Canada— or the surrounding 19th century houses built by merchantman. The tour also includes the new, yet old, lighthouse. It was on Digby Pier in the early 20th century but it was later moved to Saint John. In 2016, the town of Digby bought it back. The price? 236 lbs of scallops. Fittingly, the tour—which also includes a history of the local fishing industry—wraps up with a seafood tasting at Shoreline Restaurant.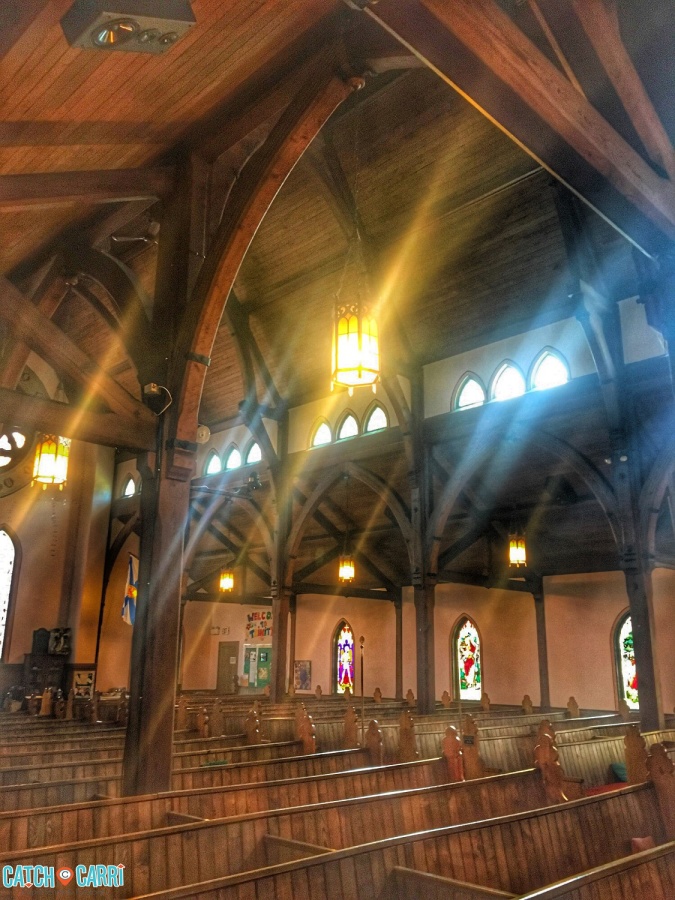 By the numbers, this tour is quite impressive. For starters, your guide is Alan Melanson, a l0th generation Acadian who has spent nearly 25 years taking visitors around Canada's oldest English graveyard. Garrison Cemetery is located in Annapolis Royal, part of Fort Anne National Historic Site. It's home to 234 tombstones and it's estimated around 2,000 people are buried here. In his period clothing, Victorian-era funeral attire, Melanson uses animated expressions and witty humor to describe the stories behind the stones. By the light of their lanterns, visitors learn how to decode the engravings. The flowering scroll symbolizes hope and rejuvenation. The winged skull symbolizes something a bit more morbid. Tombstone art is an interesting medium, and you'll never look at a tombstone the same again after this tour.
4. Take a Ferry to Long and Brier Island
One of the best day trips from Digby involves island hopping. Regular ferries run from Digby to Long Island and the journey takes all of five minutes. Before catching the next ferry to Brier Island, it's worthwhile to allow an hour to hike Long Island's Balancing Rock trail. The rock in question is actually a giant basalt sea stack rising out of St. Mary's Bay. Mother Nature continues to overachieve on neighboring Brier Island. The island's columnar basalt formations look straight out of Northern Ireland's Giant's Causeway. Meanwhile, Seal Cove is home to some of the island's most entertaining residents.
One of the best ways to wildlife watch on Brier Island and understand its multifaceted ecosystem is to take the Jungle Down Under Tour with guide Roger Outhouse. He's proficient in mudflats, and Brier Island has plenty. The high tides—some of the highest in the world—leave places like Northeast Cove dry enough it's possible to investigate the ocean floor. Using a shovel, Outhouse points out the myriad of worms: lugworms, clam worms, blood worms and even ice cream cone worms. Every year new plant and animal species are discovered here, and it's so rich with biodiversity Outhouse compares it to the Amazon. Occasionally, whales get stranded in the cove and the high tides allow locals to make rescue attempts. Outhouse sums it up nicely, "You never know what you're going to encounter down there."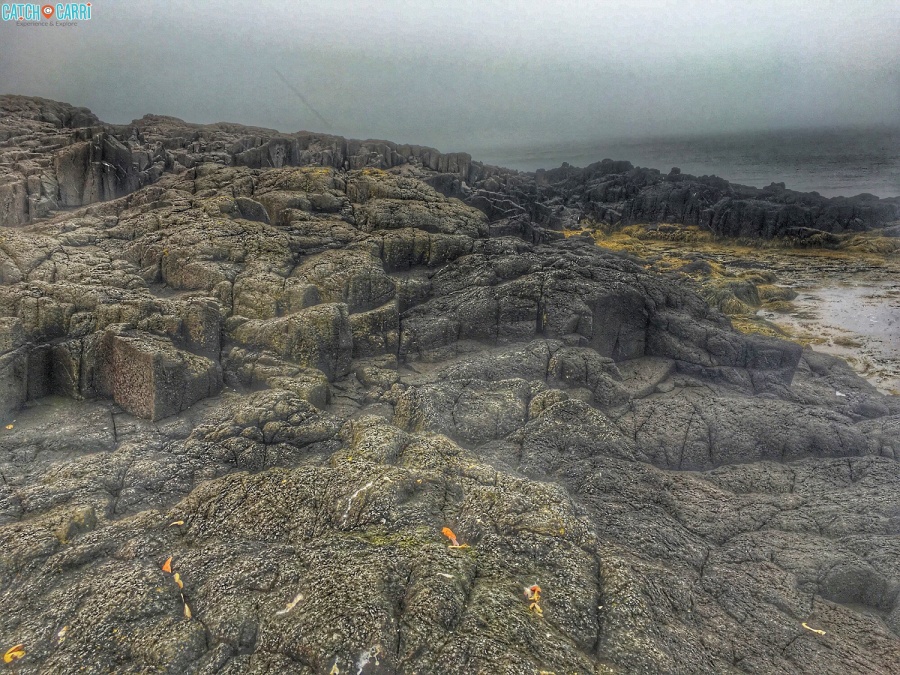 Nova Scotia doesn't have the notoriety of Napa Valley, but it boasts some of the best vineyards in Canada. Dozens of varieties of grapes are grown in these fertile valleys bookended by two mountain ranges. Even if you don't drink wine, the views alone make this region worth the trip. Luckett Vineyards offers vantage point to enjoy a meal at the onsite café and for observing Gaspereau Valley and Minas Basin—home to the highest tides in the world. In addition to its views and al fresco meals, Luckett is famous for its vintage phone box where visitors can ring any number in North America. For free! When it comes to the wines we can't recommend the Phone Box Fizz enough, which has a spritz to it with a grapefruit finish.
Less than a five-minute drive from Luckett, one finds Nova Scotia's first winery, Grand Pre. Acadians originally settled it in the late 17th century, and more than 300 years later, it's still in operation. Unlike many contemporary wineries, Grand Pre's approach to wine is very locavore. It only grows Nova Scotia grapes and each step of the winemaking process pays homage to the local environment and climate. Instead of trying to be a France or Italy, it plays up its Nova Scotian climate and culture.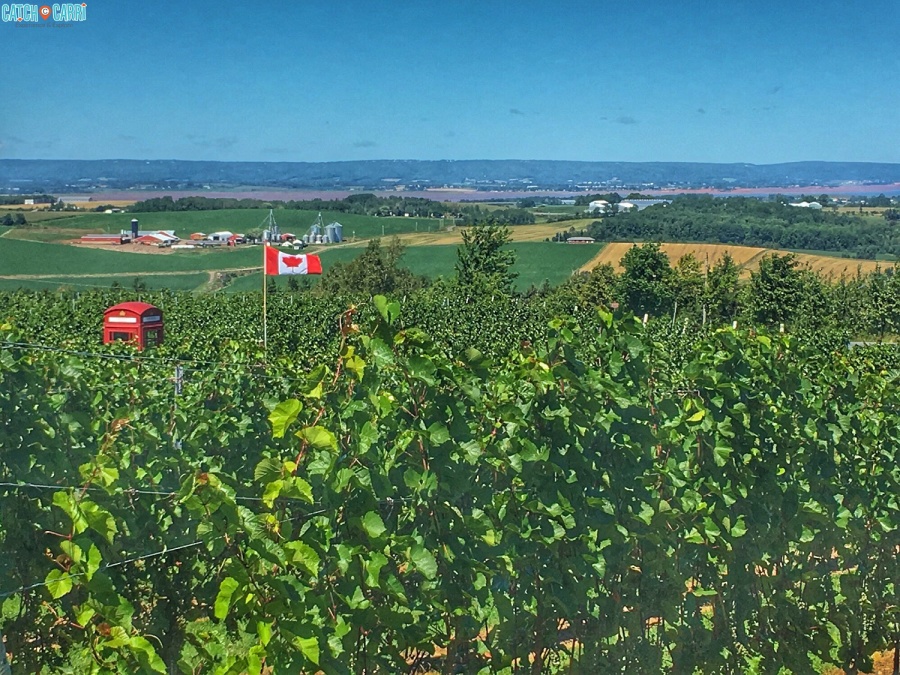 Before, after, or even, in between tastings, Grand Pre visitors can visit a UNESCO World Heritage Site. A marked trail leads to Grand Pre National Historic Site, a park commemorating the original Acadian settlement that thrived here from 1682 to 1755. Despite the park's natural beauty, there are somber undertones hinting at British occupation and the deportation of Acadians that occurred here during the French and Indian War.