09 Dec

Free Entry: "Unbelievable" Winter Adventure Run Como, Colorado

Chance to win 2 free entries !

Easy Entry!

 1. Like Catch Carri on Facebook. 


2. Share this post!

 3. Email carri@catchcarri.com and tell her your favorite winter adventure in Colorado (Emails kept private and are used so we can notify the winners).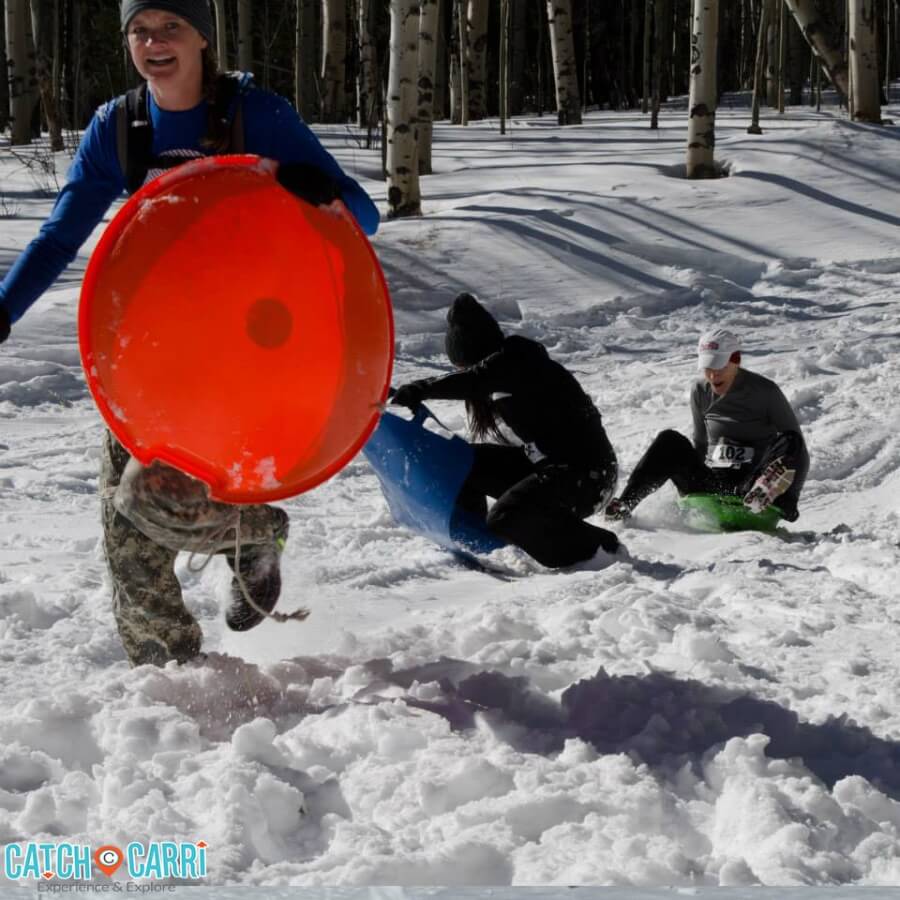 Coloradans prepare to brave the elements and elevation for a new winter obstacle run coming to Como Colorado on January 30th.
The Winter Adventure run starts at 10:30am with a 3-5 mile off road course that includes steep inclines, deep snow, thick forests, sledding sections and getting over, under and through challenging obstacles.  Yeti costumes are encouraged and unsuspecting participants may encounter the real thing while in the woods….
"Themed and obstacle runs are immensely popular now, especially in Colorado.  Yet there are very few winter adventure events to participate in.  We saw the opportunity to produce an event that will get people outside this winter and as we like to say "bring out their wild side", says Scott Jones, one of the event's co-directors.
Participants are encouraged to stick around for a weekend of fun winter activities including snowshoeing, sledding, and hot chocolate.  Lodging will be available at the camp and also at select hotels in the historic mining town of Fairplay.
At over 10,000 feet elevation and just an hours drive from Denver, Camp Como is the perfect place to host the Abominable events and is also the benefactor of part of the events proceeds.  Camp Como is a Christian based non-profit that organizes camps and programs that encourage youth, families and people of all ages to get outside and get active!
More information about Camp Como can be found at:  http://www.campcomo.com/
For information on the event and to register please visit: http://www.abominablerun.com/