30 Oct

Hard to Leave Halifax: Top Reasons to Visit (Twice)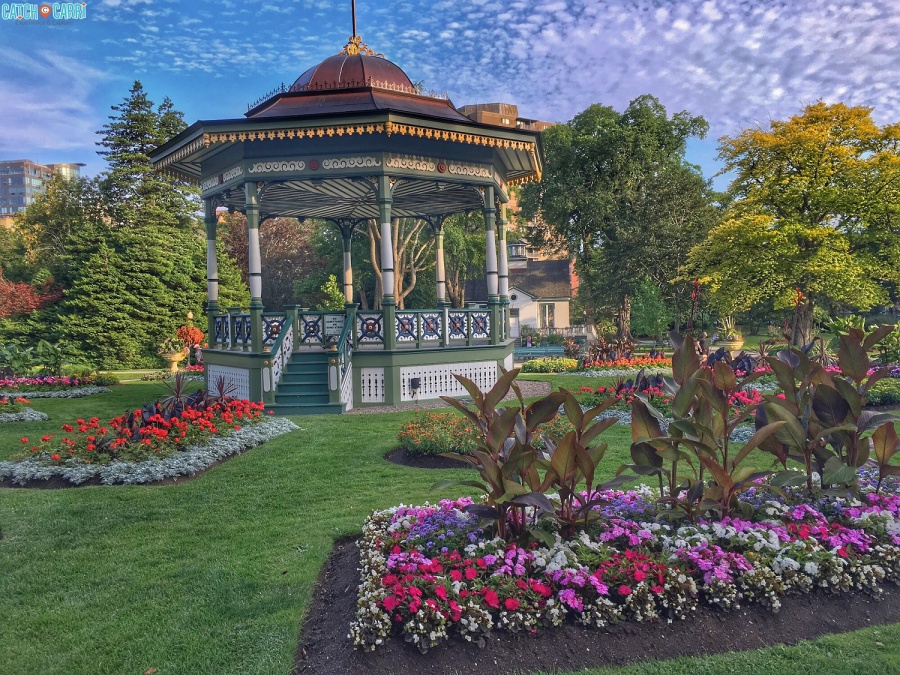 A visit to Halifax, Nova Scotia comes with an instant thought: why didn't I book my trip for longer? With so much to see, it's a city to keep on your travel list and start planning a second trip back before the first even finishes.
The capital of Nova Scotia, Halifax is the largest city in Atlantic Canada.  Many Haligonians tell me Americans who visit often compare it to Boston, not only in terms of size but also as a lively city that is hip and fun. Halifax is also a city that doesn't shy away from green space. Take Point Pleasant Park, one of my favorite spots for a run, where you can follow an outfacing trail for coastal views or an interior one to check out the Acadian Forest.
But the biggest draw here is the two-mile waterfront promenade, set up with all kind of shops, restaurants and museums in former stone warehouses. It's easy to loose track of time here looking at historic ships docked next to sleek yachts and peering across the water for maritime views this area is famous for.
Check out our guide to make the most your trip.
1. Tour One of North America's Oldest Breweries
The best part about this tour is that it finishes in a basement pub, the Stag's Head Tavern, where more beer is poured, but the experience is also enhanced by the re-creation of local lore than includes singing and dancing. It's pretty unique. Actors portraying citizens of Halifax in 1863 meet you at different spots on the tour and tell the history of the brewery, which was founded by Alexander Keith, a former mayor of Halifax, who also Nova Scotia's first brew master in 1820. You'll also learn how beer was originally made in the 1800's and see artifacts from that period.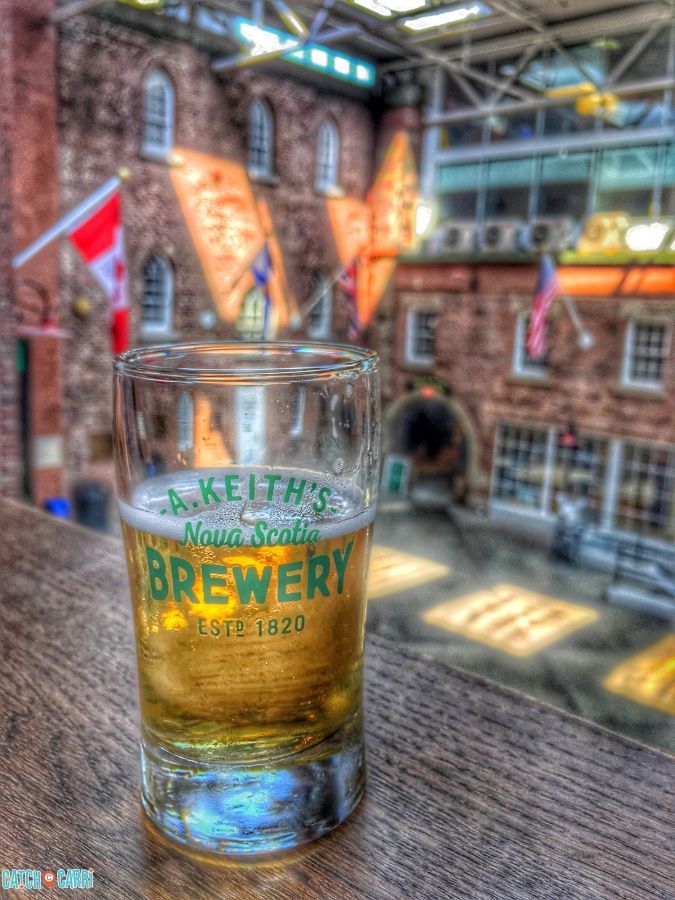 2. Halifax by Land And Sea
Just down the road, you can hop on A Harbour Hopper Tour in an amphibious bus.  We pass by one of Canada's most visited historic sites, the Citadel, a star-shaped fort that sits atop a hill overlooking the city and by St. Paul's Anglican Church, the oldest building in Halifax, built in 1750, the year after Halifax was founded.  We also drive by the public gardens, which were built in 1867, for views of the Victorian Gardens. It's worth a trip back to see the centerpiece of the garden, a wooden green and white gazebo with colorful flowers blooming all around. At the end of tour we cruise in the harbor for incredible views of the waterfront for a new perspective.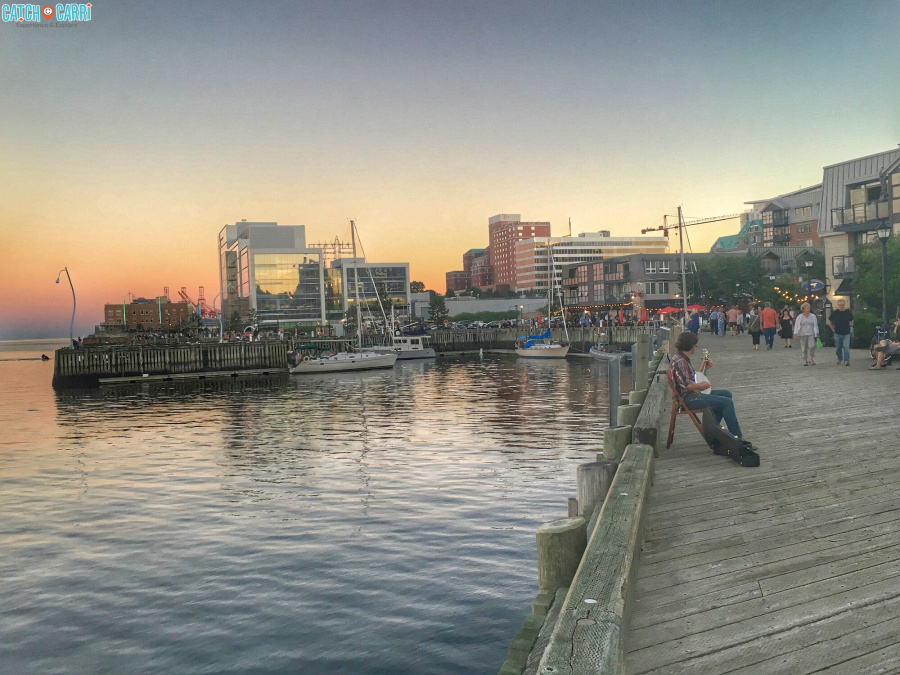 3. Seafood Dinner Musts
Nova Scotia is one of the world's largest exporters of seafood, which means it's easy to find fresh caught scallops, salmon and lobster, which are best enjoyed from one of the cities many atmospheric restaurants.
Five Fisherman is one of my favorite choices. Not only is the food incredible, but so is the history of the building that houses the restaurant. It is the former John Snow & Co. Funeral Home, which is where many of the Titanic Victims were taken after the ship went down off the coast of Newfoundland. (Rescue operations took place out of the nearest mainland port, Halifax.) This is where some of the wealthiest on board, including John Jacob Astor IV, were prepared for their burials. It's also where many victims of the Halifax Explosion were brought, which claimed thousands of lives in 1917.
When it comes to dinner, try the locally foraged farmed salad to start (who said it was all about local seafood anyway?) followed by one of the restaurants signature dishes, the Five Fish, served with Digby Scalloped, shrimp, halibut, salmon and lobster risotto.
Shucks is another top pick. The take on seafood at Shucks is certainly different than what you will find at most restaurants. For instance, the crab casserole is made with layered king crab with a bacon cream sauce on top and hasbrowns on the side. The Lobster Chili Fries are another signature dish and you don't want to miss with the sauce served on a saucepan and fries in a paper bag for dipping. The atmosphere is maritime rustic with creative plate presentations served on wooden treys.
For views of the Harbor, head to the Waterfront Warehouse and grab a seat on the patio. The warehouse seafood Tower will give you a hearty fill of lobster, oysters, shrimp cocktail, snow crab, smoked fish rillette and house made chutney served on crushed ice.  And if you are looking for all of the above, this is the only spot serving lobster, crab and oysters under one roof, so make this your go to. Inside you will find a nautical theme with marine artifacts like a ships wheel and foghorn.
And then there is Henry House for those looking for something less surf and more turf. Here you'll find English pub fare like the steak and kidney pie. Or a hearty burger. Just don't forget to see what local beers are on tap. The restaurant is housed inside a two and a half story stone house built in 1834.
4. Experience the Gateway to Canada
Pier 21, Canada's equivalent to Ellis Island, is where more than more than a million new immigrants, refugees, war brides and troops entered Canada between 1928 and 1978. The immigration facility is now home to the Canadian Museum of Immigration, where you can see several displays and see personal items like old trunks and photos. You can also trace your own family's immigration in the Scotia bank Family History Centre.
What's cool about this experience is that many of the guides are immigrants themselves. On our tour we met George Zwaagsdra, who emigrated through Pier 21 in 1951 from the Netherlands.  He arrived at the age of 17 and was sponsored by two different families who owned farms.
"We worked from 5:00 in the morning till 11:00 at night, seven days a week, with one Sunday afternoon a month off between 12:00 and 4:00 o'clock and that was it. And I felt there was a better life in Canada than that," Zwaagsdra said.
This led him to look for a different job, and he eventually joined the Royal Canadian Air Force. He says places like the museum are so important because it helps people connect with their past.
"A lot of people that come here have either family … that came through Pier 21. And a lot of people have never heard anything from their relatives what immigration was like or why they left, because they just don't want to talk about it. A lot of people come here to find their identity and in most cases people find something that they can identify with," Zwaagsdra said.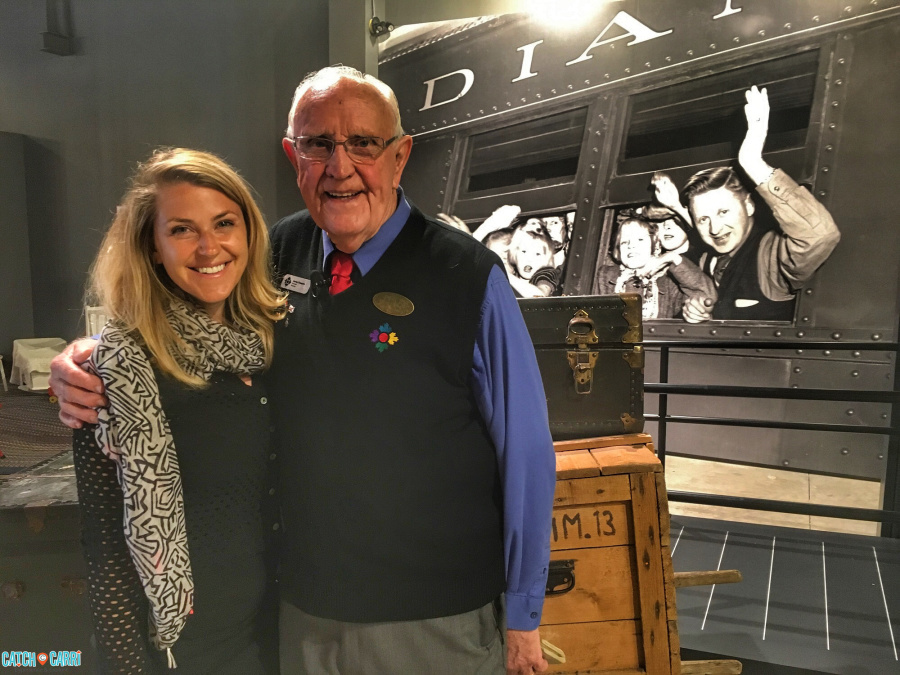 5. Maritime Museum of the Atlantic
At the Maritime Museum of the Atlantic (on the harbor walk) visitors can explore maritime history of the city and learn more about the robust ship building industry past and present. Two displays you don't want to miss are one that shows artifacts from the Titanic and Halifax's role in the tragedy- the city was the closest major port to where the ship sank and the Halifax Explosion of 1917- the largest explosion on earth prior to the atomic bomb
Where to Stay:
The Westin Nova Scotia, built in 1930, is one of the original railroad hotels owned by the Canadian National Railways. The landmark hotel has seen many renovations and even an addition since and is one of the best spots to stay for location and also a place that maintains history. Afterall, this is a hotel where Queen Elizabeth has visited twice and also the late Princess Diana.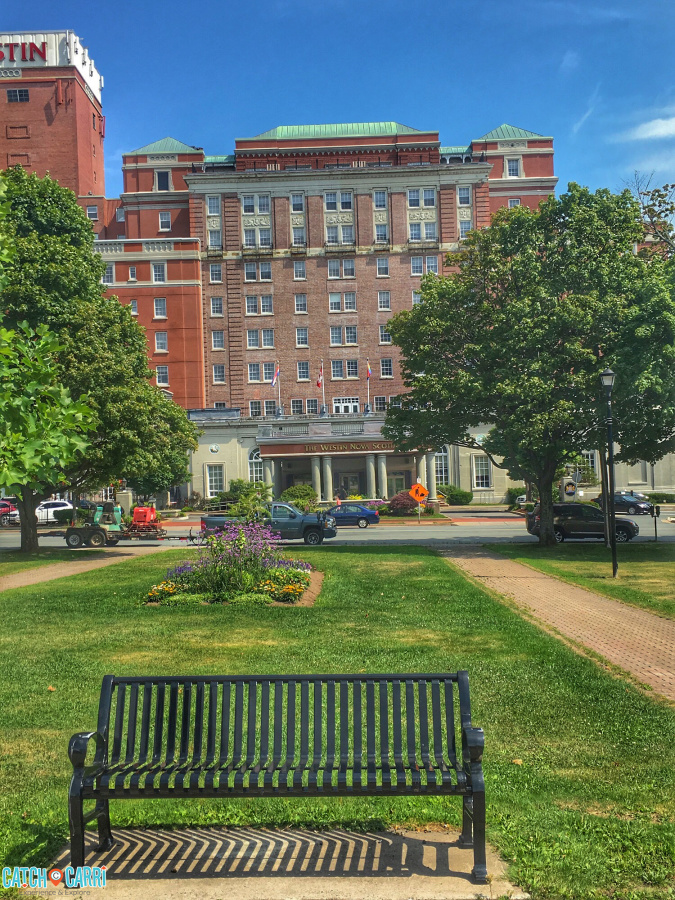 The hotel was re-opened in 1996 under the Westin brand and with it came popular dining spots like Elements on Hollis where you can order fresh Nova Scotian cuisine and Roy's Lounge, a contemporary cocktail lounge, another option for dinner in a more casual environment. It's named after bartender Roy Clorey, who began bartending at the Hotel Nova Scotian in 1963.
Since the Westin was launched in the area, there has been a gentrification of the area. With it comes the Halifax Farmers' Market and the Canadian Museum of Immigration, which are both just steps away. It's also at the entrance to the Harbour Walk where you will find several shops, restaurants and museums. The back of the hotel offers a full view of the Port, where cruise ships still dock today. (Halifax has the second largest natural harbor in the world next to Sydney, Australia).