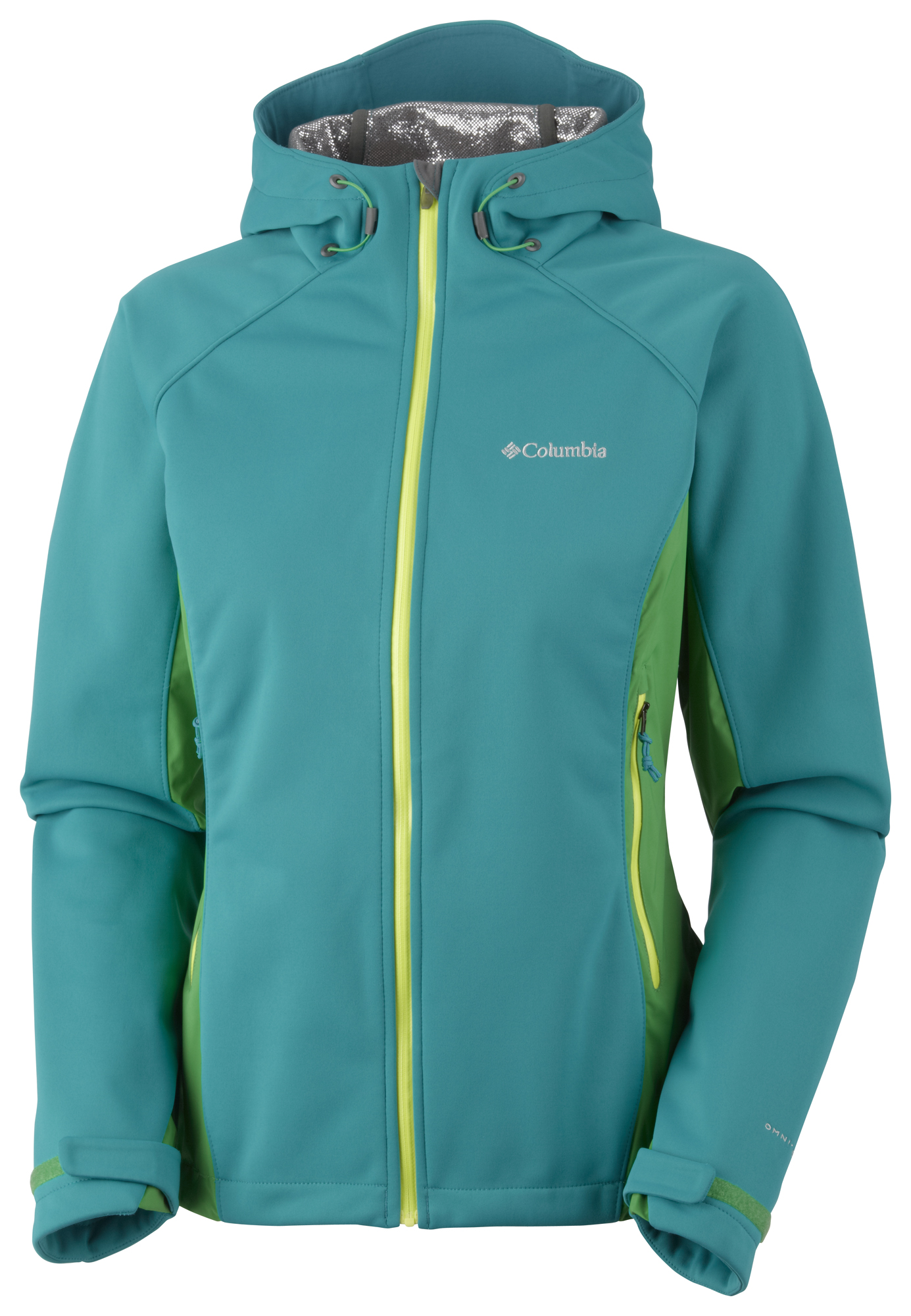 11 Feb

10 Pieces of Needed Gear for Snowshoe Running: From Head to Toes

[embedplusvideo height="418″ width="695″ standard="http://www.youtube.com/v/JYldfwW4FTg?fs=1″ vars="ytid=JYldfwW4FTg&width=695&height=418&start=&stop=&rs=w&hd=0&autoplay=0&react=1&chapters=&notes=" id="ep6699″ /]
Stay Warm to Make Winter Exercise Easier
Even when the red on the barometer drops into the negatives, the trails are manageable, especially if you are bundled up with lightweight weather gear for aerobic activities. Taking the trails for high intensity cardio like snowshoe running and cross country skiing don't mean you need to layer up in your heaviest winter coat, scarves, gloves and triple up on socks. It's important to not overdress- once you get moving you will warm up quickly. It may sound rough- but it's better to start out a little cold. Here are some clothing suggestions that will keep you looking trendy on the trails. And warm enough to get a killer workout in and prepared for races like the Beaver Creek Mountain Running Series. 
Recommended Women's Gear for BackCountry Snowshoeing 
1. Columbia Triteca Softshell Jacket
Stylish and warm, the Columbia Triteca Softshell Jacket means you can take the trails and look fabulous while doing it. The lightweight jacket kept me from feeling any chills with Columbia's Omni-Heat Reflective technology. This technology means the jacket is lined with metallic microdots that reflect your body heat back to you. The jacket membrane is also windproof and waterproof- which I love because you are sure to kick snow on your clothing while snowshoeing. Plus, you are protected in case snowflakes fall during your trek. Plus its fashion forward with rockin' colors and a flattering cut!
Other highlights: Breathable, Windproof, Drop Tail, Backpack Compatible, Flexible Material, Adjustable Hood
Price $220.00
http://www.columbia.com/Women%E2%80%99s-Triteca%E2%84%A2-Softshell/WL6714,default,pd.html
2. Moving Comfort Endurance Tight
These tights do it right. Comfortable and soft, they manage to keep you warm in cold temps. Plus, they are light weight so I never feel weighted down. I am also a huge fan of the zippered pocket in the back of the pants so I can stash some cash and my I.D. You can even run past sunset with these babies on because they have dark reflective lines to make sure you are seen. These pants are for all seasons! They wick sweat so you will stay dry whether you are running on a warmer day or in colder weather.
Price $58
http://www.movingcomfort.com/Endurance-Tight/300415,default,pd.html
3. No Chill Gloves from Moving Comfort
Cold hands can mean a miserable workout. Lightweight options like the No Chill Gloves will keep your hands warm without noticing you have extra weight on your hands. The comfy gloves are a women's specific fit that are soft and warm! Choose purple or black, either way you will have the added bonus of the mesh stash pocket on the palm of the hand.
Price $30
Link: http://www.movingcomfort.com/NoChill-Glove/380014,default,pd.html
4.  Flash LS Half Zip.
Whether you are braving freezing weather or just hitting the gym, the Flash LS Half Zip will regulate your body temperature, keeping you comfortable and dry. Manufactured from merino wool, this fabric is soft and cozy. After reading about all the pluses, I still had one main concern- itching! This wool is different than most because I didn't notice any discomfort. That's because the wool comes from the toughest sheep! They live in New Zealand's Southern Alp's and brave wicked cold temperatures! Bottom line, this fleece is built for extremes and will keep you insulated in the winter and cool in the summer…with no itching!
Added bonus: Eyelet mesh panels for maximum venting, stash pocket, zip neck, resists odor, breathable material Fit for running, mountain biking, fitness and other high intensity sports. 
Price: $120.00
5. Keen Verdi WP Trail Shoes 
The biggest mistake I made on my first snowshoe race was wearing hefty and heavy snow boots. As I looked around other athletes at the starting line, I noticed all the pros were wearing Trail Runners, which prompted me to try a light weight trail shoe from Keen. The Verdi WP offers support for activities like trail running and hiking and also works great for aerobic activities in the snow. They are waterproof, breathable and mold right to your feet
Another cool fact: the shoes are made using 80% recycled materials.
Price: $110
When it comes to snowshoes, I quickly learned that choosing running specific snowshoes can make or break a race. They are lighter, tailored and technical. By choosing a pair from companies like Red Feather or Northern Lites you will notice a huge drop in your time.
6. Icebreakers City Ultralite ¾ Crew Starry Night Sock (Multiple Colors Available)
The pretty design isn't the only reason we chose this sock as ideal for aerobic activities. (Who doesn't love a cool design to warm up the toes?) This lightweight sock made of merino wool will keep your feet warm and comfy cozy. A friction free toe seam and instep support make sure blisters stay away from your feet. Made of Lycra, it will fit your foot pretty perfectly and won't bunch.  There's also no itchy business with this sock. And it's breathable so no funky odors!
Price: $18
http://us.icebreaker.com/City-Ultralite-3/4-Crew-Starry-Night/100111H59L,en,pd.html?start=26&cgid=womens-socks
7. Aurora Hat from Icebreaker (Multiple Colors Available)
Wearing a hat for running snowshoeing can help you maintain your core temps. The lightweight and easily packable aurora hat will keep your ears warm with merino wool.
Price: $35.00
http://us.icebreaker.com/on/demandware.store/Sites-IB-US-Site/en/Product-Show?pid=100123
8. JacksonPac Hydration System
You know that moment when you are pushing through snowy terrain and reach for your camelback straw only to find it's frozen? Well, that moment can be a thing of the past with the JacksonPac made by innovative minds at VestPac in Jackson Hole, WY. The lightweight hydration system works so well because it fits under your jacket- that way cold air never will turn your precious water supply into a ball of ice. There are also two pockets to store essential items like your phone or keys. Straps are adjustable and fit securely so there is absolutely no bouncing. The pack hugs your body so you won't even notice it's there. Inside this innovative drinking system you will find a liter bladder (BPA Free). This isn't just for winter recreation, either so don't think about storing it when temps warm up! VestPacs are used for surfing, running, fishing, kayaking and even those sightseeing around the globe.
https://www.vestpac.com/sports-vest-models/jacksonpac
Price: $65.95
9. VestPac Waterproof Headphones
Keep the music pumping even if you tumble into the snow! These waterproof headphones are soft and cushiony. We love the ear bud style because it's just
you, the music and trails with no ambient sound. These durable headphones are guaranteed for 2 years to a depth of 8 meters.
http://www.vestpac.com/waterproof-accessories/waterproof-ear-buds
Price: $44.95
VestPac Waterproof bags are guaranteed to keep your electronics working even if you hip check a snow bank. These are so durable because they are double sealed with TPU (Thermoplastic Polyurethane) and are designed to even keep air out. The waterproof bags are custom fit for all MP3 players & Phones. If you come up against mud, sand and water and of course snow- your device is guaranteed to stay safe! And if you need to use your phone or change the song, you can control devices through the bags without having to take them out.
Waterproof bag for MP3 players
http://www.vestpac.com/waterproof-accessories/waterproof-mp3-bag
Price $24.95
Waterproof bag for Phones
http://www.vestpac.com/waterproof-accessories/waterproof-phone-bag
Price: $19.95
Did Someone Say Snowshoe Running? Leave Competition Behind With These Shoes!