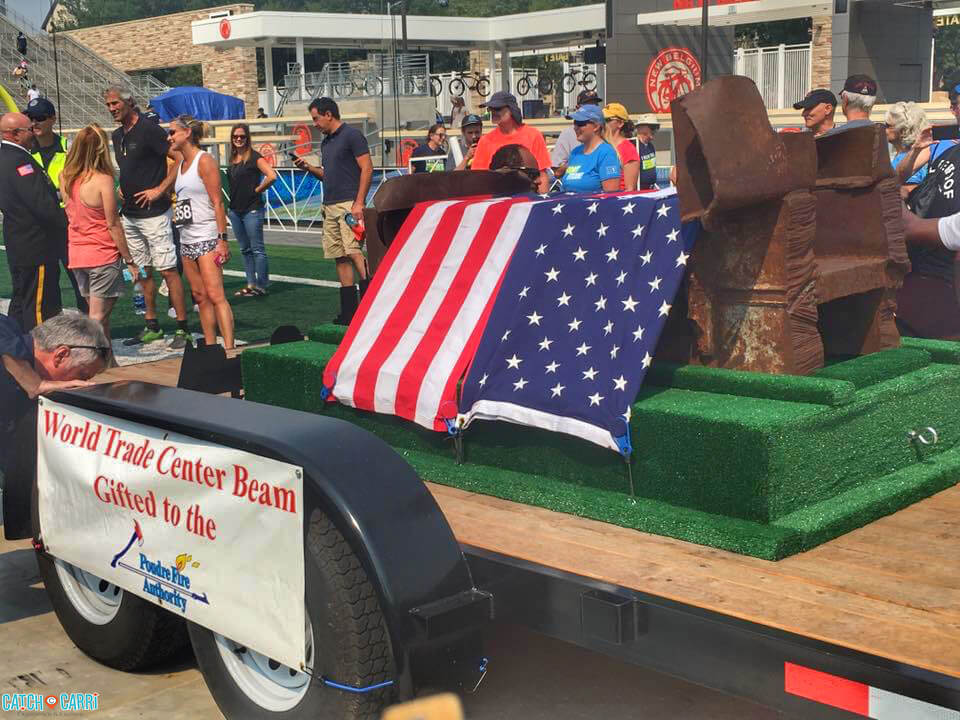 12 Sep

Inaugural FORTitude 10K Held in Fort Collins on Labor Day

Colorado runners know that summer officially starts with Memorial Day's Bolder Boulder race, but now you can commemorate the end of the season with a Labor Day 10K by the same team, only held in Fort Collins. Crossing the finish line inside Colorado State University's brand new football stadium on Sept 4 with some 6,971 other joggers, runners and walkers at the inaugural FORTitude 10K was an awesome experience, full of positive energy and community spirit.

As a CSU alum, I've always wanted my college hometown to have a road race similar to the one held in rival town Boulder, and now we do. The course was awesome and took in the best of Fort Collins. It started with a run through city park, then went along my favorite street, MTN Ave, before it finished in the Rams' home. Beyond participants, the Labor Day event also attracted more than 1,000 volunteers.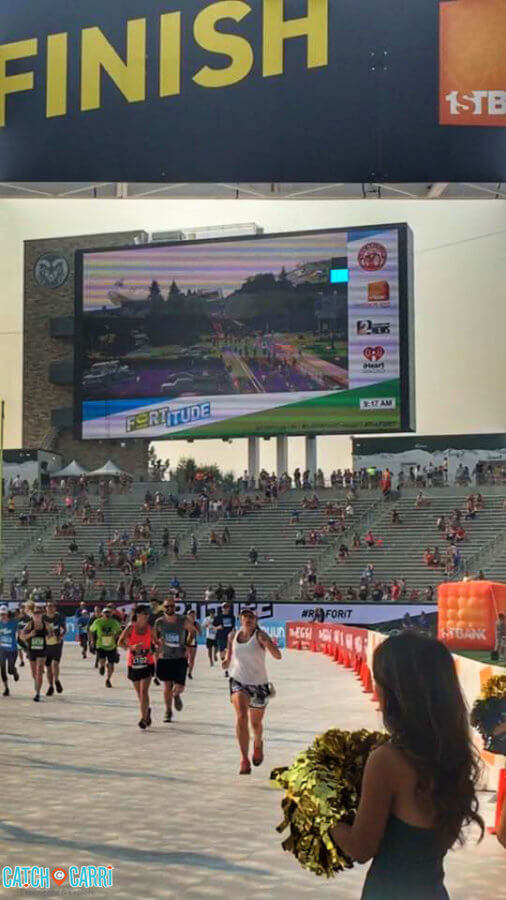 "Today was an incredible day," said FORTitude 10K race director Cliff Bosley. "We have been working with Colorado State University and The City of Fort Collins for nearly four years on this event, and to see it come to fruition today, was amazing."
The FORTitude 10K "A" wave started at 8:00 a.m. Michael Chavez, 32 of Fort Collins won the men's citizen's race finishing with a time of 32:51.33. The top women's finisher was Elvin Kibet, 27 of Colorado Springs with a time of 33:34.58.
Following the FORTitude 10K road race was the first-ever USA Pro Chase Race. The race is unique because the men's and women's races are combined with everyone competing against each other. Each racer gets an individual start time based on his or her projected finish time, calculated by an algorithm using previous races. The staggered start times meant that everyone was projected to merge near the end for an incredibly exciting finish.
Western State's Ian Butler, 20 won the inaugural USA Pro Race Chase with a time of 30.32.30. Maggie Callahan, 28 of Boulder, was the top female runner with a time of 35:40. Haron Lagat, 34 of Colorado Springs had the fastest men's time with 29.40.10 and Natosha Rogers, 26 of Littleton, was the fastest women with a time of 33.42.30
The Salute to Labor Day, where the Fortitude 10K honored members of Colorado Taskforce One and members of the Poudre Fire Authority. The salute was hosted by KWGN's Deborah Takahara and Mike Landess and included the Poudre Fire Authority Honor Guard, a performance from the Broncos Stampede and sky divers who concluded the ceremony.
The highlight of the ceremony though, was the story of the World Trade Center Steel that was brought to Fort Collins by Poudre Fire Authority Firefighters who spent weeks digging through the rubble after the towers collapsed on September 11, 2001. It was another touching moment in a feel good day that was also an awesome way to end the summer.