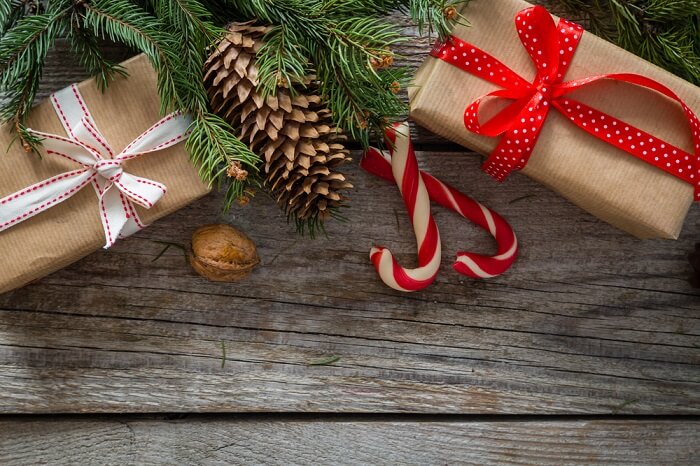 20 Dec

Last Minute Gifts for Your Traveler Friends

Christmas is almost here, and many of us are still on the hunt for the perfect gift — the pressure is on. If you have not yet gotten your online orders in, now is the time in order to avoid that dreadful trip to your over packed local mall. This holiday season offers many unique and useful gadgets and gift ideas for your friends who like to travel, some of which you and your friends may not even know about yet.

So as we get closer to Christmas, instead of defaulting to a generic gift card, consider these seven gifts for your traveler friends this holiday season.

iPhone Lens Set

This gift will excite any traveler who enjoys documenting their adventures through social media and other outlets. Lenses usually weigh about two ounces and can quickly transform your iPhone's front and rear cameras into wide-angle and telephoto lenses, which is 2x the optical zoom of normal lenses. This will also ignite your friend's creative side and provide an easy way for them to create everlasting memories anywhere they go for years to come.

Travel Journal

This may sound silly to some of you, but a journal used specifically to document travel is a great idea for any traveler. Many travelers don't think to keep track of where they've been, what they saw, what they ate, who they met, future trips —you get the idea. Get your friend a travel journal so they can keep notes about their favorite places in their favorite cities, write down travel stories or just fill it with future travel plans. Either way, this is a perfect and inexpensive gift.

Cosmetic Case

If you have a girlfriend who enjoys traveling and is always on the go, consider a unique cosmetic bag for her favorite products. Traveling often makes it difficult to keep things separated and easily stored away, but with a cosmetic bag, your friend can stash her daily beauty products in one place that is easy to slip into her luggage or purse. Especially if your friend needs to quickly freshen up on a plane or in the back of a cab, she can just pull out her new cosmetic bag to grab what she needs.

It can also be used for your passport, cell phone, toiletries and other small items that travelers need easy access to.

Birchbox

You likely haven't thought about a subscription box as a gift idea, but Birchbox is perfect for someone on the go, especially those who fly and face those finicky TSA rules. Ensure your friend doesn't get stopped at security, and get her a Birchbox subscription — full of TSA friendly sample products from popular luxury brands. Not only will this give your friend something new and exciting to try and look forward to, but it will take away some of her stress that comes with packing properly.

BirchboxMan is also available, so if your friend is a guy, get him some of the latest grooming products.

Converter and Adapters

Travelers need converters and adapters if they tend to go overseas to other countries — a small detail some new international travelers may overlook. However, your friend will need to charge and plug in their phone, tablet, computer, camera, hair straightener — all sorts of things, and if they forget to back the correct equipment, they may not be able to find what they need wherever they travel to.

Do some research on what kind of adapters and converters are out there, and choose one that will be useful for your friend. It's important to remember different countries use different voltages.

Xpand Shoelaces

Say your friend is an avid hiker, outdoorsmen or maybe they are neither but love to travel. Xpand shoelaces are useful for most anyone when traveling, as they allow you to easily slip your sneakers on and off without having to untie shoelaces — something we can all use when going through security at airports.

These customizable shoelaces are easy to install and adjust, and allow you to incorporate your desired style. If you are a runner, it's suggested you cross your laces tightly. Bar lacing is suggested for casual wear or if you have feet that easily swell. Whatever the case, these shoelaces are sure to make your life a heck of a lot easier when you travel.

Airbnb Gift Card

Airbnb has really gained in popularity, compared to hotels. It's often cheaper, safer and more convenient, depending on where you stay. Especially for seasoned travelers, Airbnb is a great option when traveling. Airbnb also opens up endless possibilities related to location, type of place you want to stay in, amenities and much more. If your friend uses Airbnb, give the gift of an Airbnb gift card for their future travels.

Even if they don't use it, consider a gift card anyway so they will have something new to try out on one of their next adventures.

There are many gift options for your traveler friends out there, but these seven ideas are amongst the most useful and popular for 2017. Check them out and determine which is the best for your friend as they enter the new year, no doubt with a few upcoming trips up their sleeve. Not only will they be thankful to have something they can bring with them to make their travels simpler and more effective, but they will be thankful for your thoughtfulness.
Author: Kacey Bradley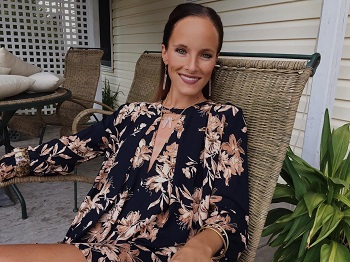 Kacey is a lifestyle blogger for The Drifter Collective, an eclectic lifestyle blog that expresses various forms of style through the influence of culture and the world around us. Kacey graduated with a degree in Communications while working for a lifestyle magazine. She has been able to fully embrace herself with the knowledge of nature, the power of exploring other locations and cultures, all while portraying her love for the world around her through her visually pleasing, culturally embracing and inspiring posts.
Follow Kacey on Twitter and subscribe to her blog to keep up with her travels and inspiring posts!