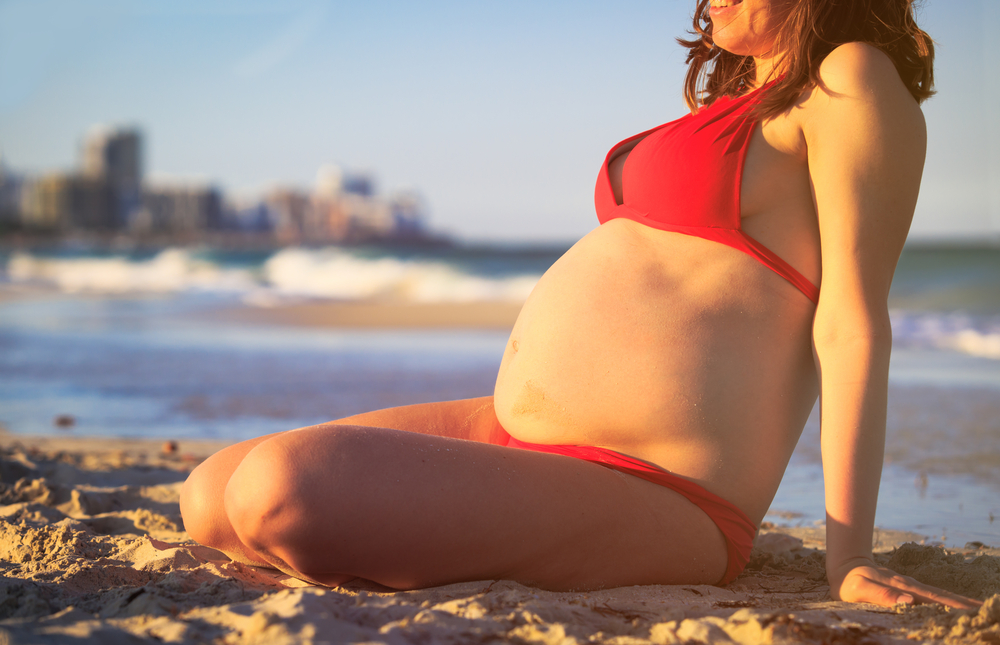 24 Jan

Maternity Clothes for Pregnant Fashionistas

The days of frumpy maternity wear are long gone. Now, expecting moms can deviate from oversized empire waists and find chic everyday clothes as well as workout wear in maternity styles. There are even brands that can be worn both during and after pregnancy – and special styles designed to help you make that transition.

For example, SkinnyTees is a company that's not specifically for maternity wear, but offers styles perfect for pregnant fashionistas. The stretchy fabrics of SkinnyTees' styles make them adaptable as your bump starts to grow. And – bonus – you can wear these pieces after your baby arrives too!

The Ruched Turtleneck ($62) features stomach-flattering details, while the Floral Eyelet Tank ($40) puts a feminine touch on a basic tank top that can be worn casually or to the gym. Another basic essential from SkinnyTees is the Long Sleeve Crew Neck Top ($46). This piece stands out from other basic tees thanks to its ability to stay put – no stretching out or rolling up your stomach as you move!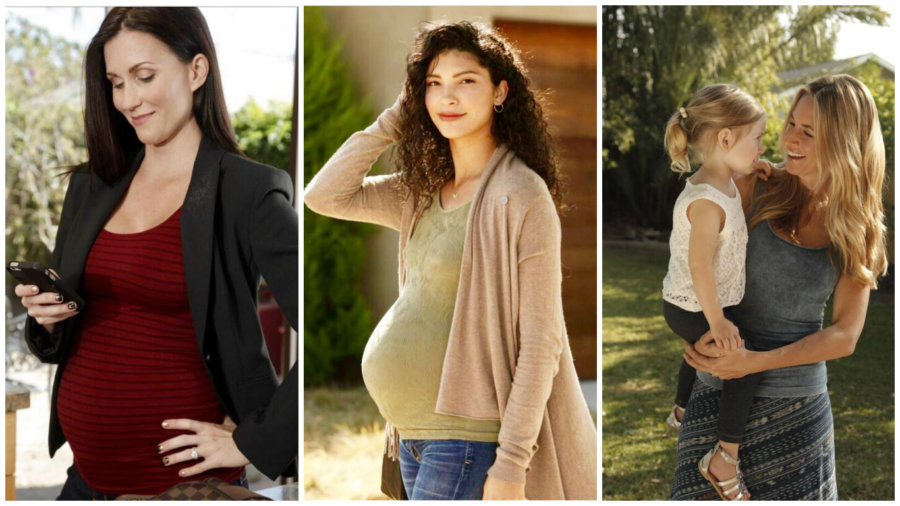 When it comes to chic maternity clothing, Stowaway Collection is one NYC-based maternity line that focuses on body-conscious, stretchy pieces that are comfortable and trendy. The Colorblock Turtleneck Dress ($120), for example, is the perfect combination of casual and sophisticated. It's made with soft, stretchy fabric that's easy to take on and off, and features an A-line silhouette that hits just above the knee.
Another great piece is the Wrap Slit Dress ($120). It feels like wearing sweatpants thanks to its bamboo cotton fleece fabric, yet flatters your curves in all the right places. And if you're looking for a great piece for a night on the town, the Double Keyhole Top ($75) lets you show some skin without sacrificing comfort.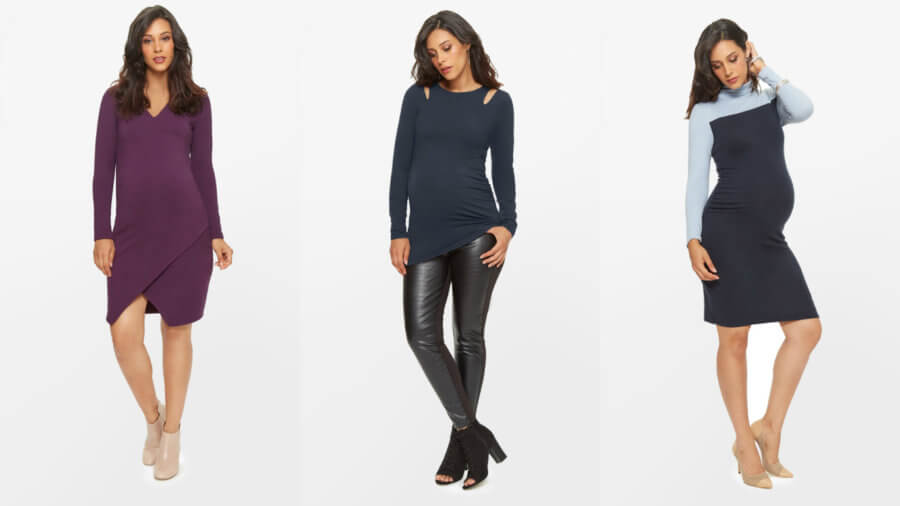 Two other great statement pieces are the Pink Blush Black Diamond Accent Knit Dress ($51) and Charcoal Fitted Lace Dress ($71). Dress both up for work with a pair of boots, or wear them on the weekend with comfy flats. If you want to add a touch of sparkle to a casual-comfy look, then the Mint Green Sequin Accent Knit Sweater ($38) is a fun and cozy piece. The glitter arm detail is unexpected and fun!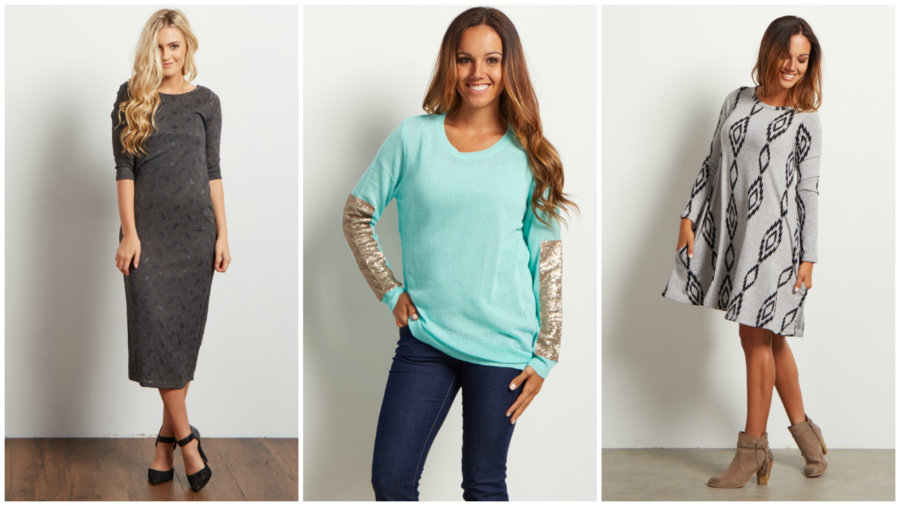 For staying fit while pregnant, Mumberry is your brand. It was launched in 2013 by two friends who noticed that maternity activewear options were limited. Their pieces are made with super soft, chafe-resistant fabrics and offer back and belly support with gentle compression and upward lift, helping take pressure off your back and improving posture. Try the Dynamic Maternity Tee ($58) or Maternity Tank ($58), which come in two different bright, fun colors. For bottoms, opt for the Ease Maternity Yoga Pant ($78) that's high-waisted for confidence at the gym.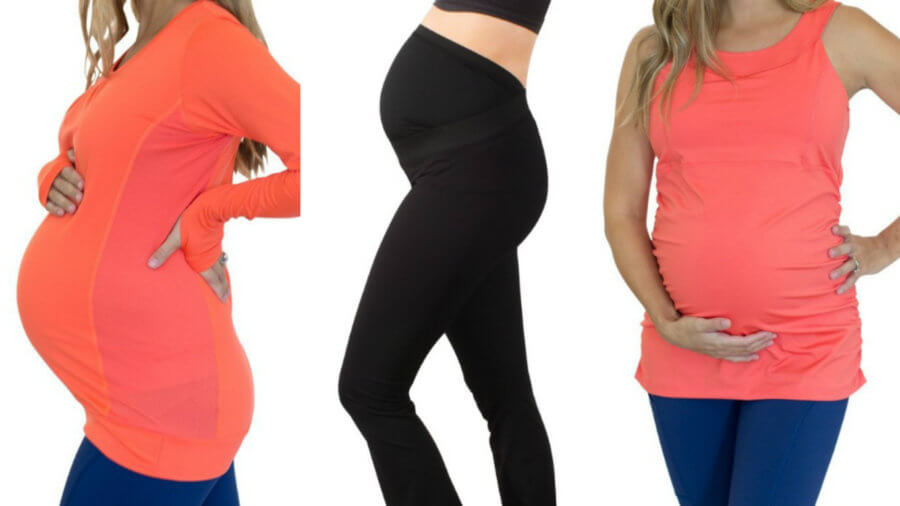 After the baby arrives, there are plenty of items to help you take care of your new arrival and get back in shape in comfort and style. One must-have for new moms is the SholdIt Convertible Nursing Scarf (starting at $44.99). The multi-functional scarf has a built-in pocket to stash things like a pacifier or wipes, and doubles as a cute accessory.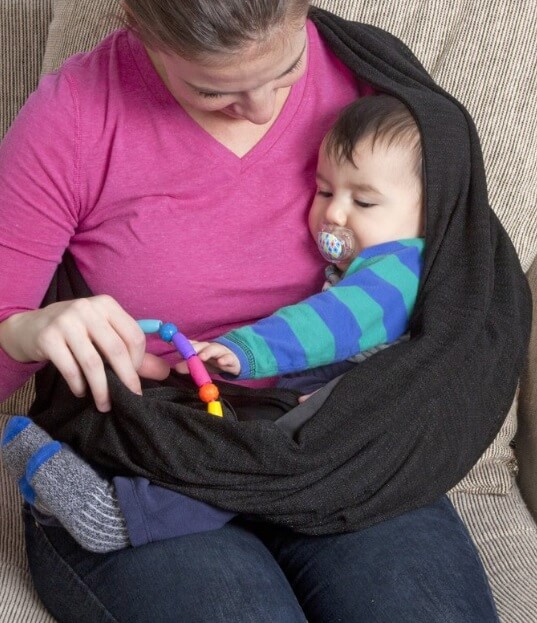 Another item that makes nursing easier is the B.D.A. Bra ($36.95). The bra is super supportive and simple to use – just pull it aside, there are no clasps, snaps, or buttons to deal with. It's also lightweight and wireless, and designed to grow and shrink with your changing body.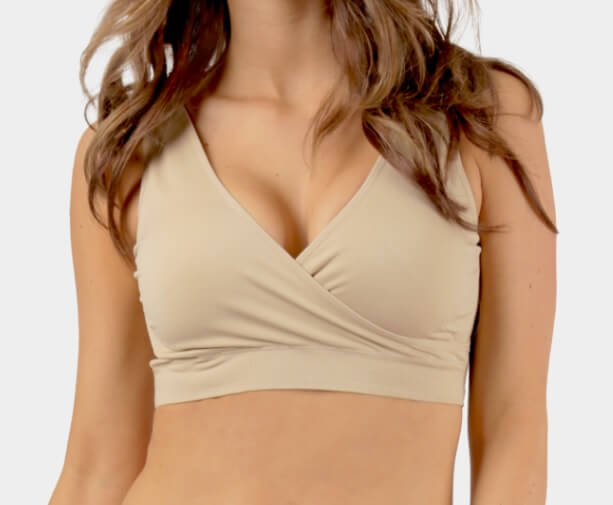 As you adapt to being a new mom and start getting back in shape, you'll want to stock up on stylish, sexy, and comfy workout wear that will motivate you to keep hitting the gym. 90 Degree by Reflex is a lifestyle brand that combines performance, a flattering fit, style, and comfort. Seriously, you'll want to live in these pieces – they're not just for the gym!
For example, the Performance Mesh Insert Capri ($42) is a great alternative to basic black leggings with a touch of color blocking and mesh inserts. And the Reflective Lattice Back Bra ($25) has a unique lace detail on the back and reflective front paneling. If you're not quite ready to rock only a sports bra, the Criss Cross Tank Top ($28) features similar detail on the back.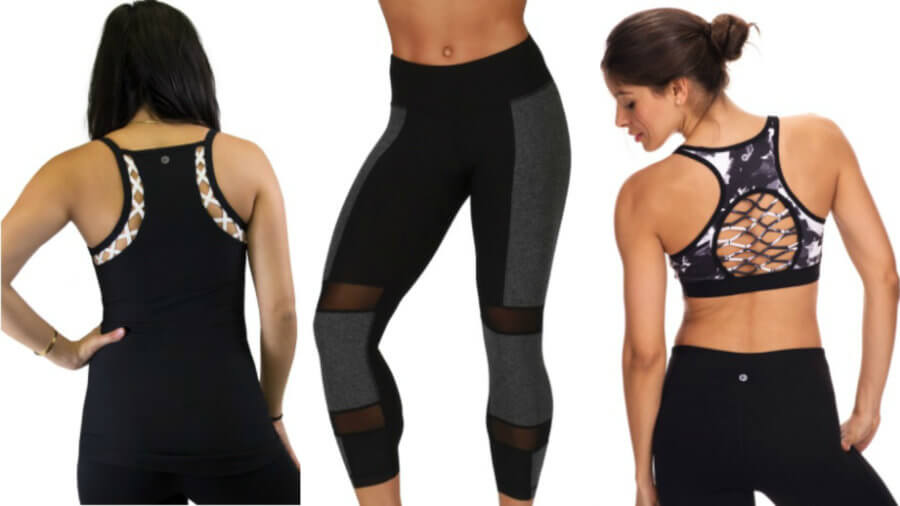 One style that's really figure-flattering is the Mesh Silhouette Top ($28), with a sleek silhouette and strategically placed mesh inserts. Make it a head-to-toe look with the matching Mesh Track Capris ($42), which feature moisture wicking technology.
Lastly, if you need an outerwear option for cooler weather, 90 Degree by Reflex offers the classic, fully lined Padded Zip-Up Vest ($44.50) with a warm high collar in several colors.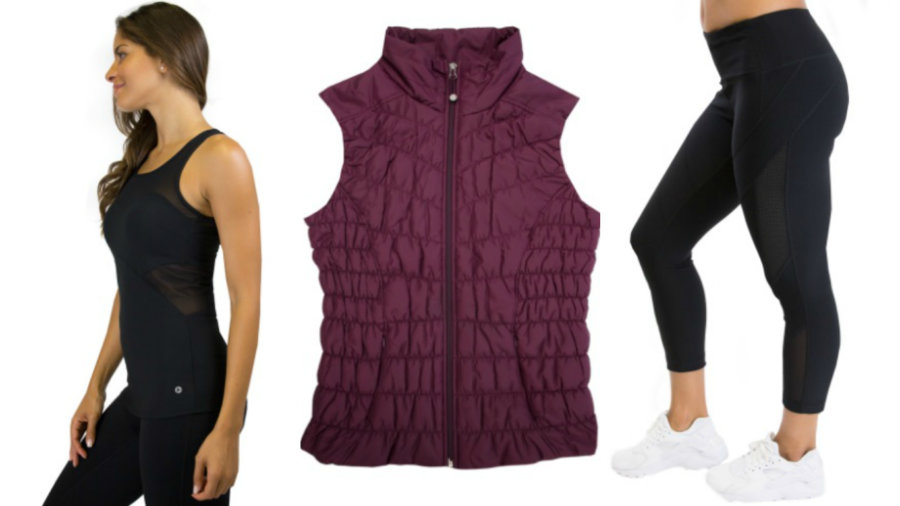 It's great that expecting and new moms no longer have to sacrifice style during one of the most exciting parts of life with outdated, baggy maternity clothing. These are just a few of the companies focused on making you look and feel great at every step!