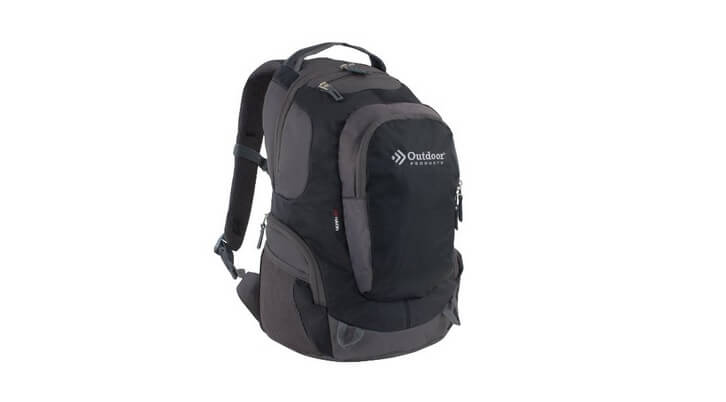 06 Sep

Morph Day Pack Review: Outdoor Products
Whether you're heading back to campus, traveling to a new city or heading out to a weekend adventure in the mountains, the Outdoor Products Morph Day Pack is a great backpack in terms of comfort and functionality. When I saw the bag was only $30 I definitely  was skeptic. But durable bag is perfect for an everyday pack.
Plus, it works great as an airport carry-on because it fits perfectly under the seat. Which, I love because if there is no overhead space available I don't have to worry about gate checking my bag, which has happened to me plenty of times when I am with a "C" or Zone 3 Boarding Group.
Intended for all-day wear, the Morph Day Pack has a number of great comfort features that will keep the wearer feeling at the top of their game despite a heavy load. These features include a deluxe cool padded back for added ventilation, padded shoulder straps with an adjustable sternum strap and a padded handle.
The Morph Day Pack also features superior organization for the Type A student or traveler, with a large main compartment (it's great for books or a laptop), an accessible front pocket organizer with a detachable key clip and two exterior side pockets.
Further proof that this bag really is ready for anything is the fact that in addition to all the pockets and comfort add-ons, it's got reflective accents front and back for safety in the dark and is compatible with a 2L Hydration Reservoir (sold separately) for trekking.
Finding a bag that's appropriate for multiple uses can always be tough – you don't want to be running around the city with a bag that's too outdoorsy and at the same time you don't want to wind up on an outdoor adventure with a pack that can't hold up or provide the functions you need. The Morph Day Pack is a great solution for people seeking a versatile everyday backpack that won't break the bank.