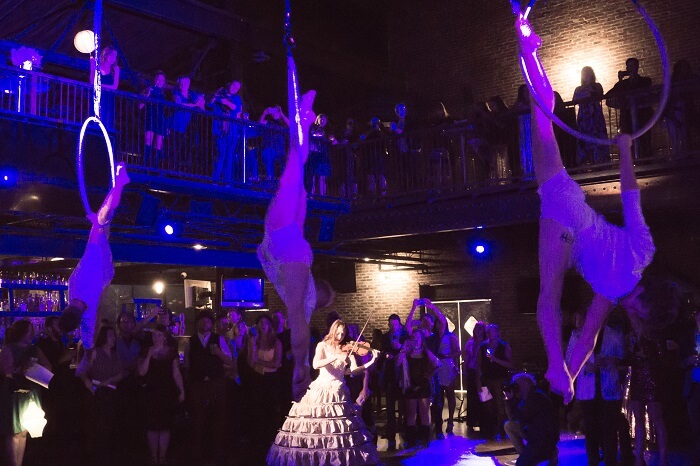 10 Nov

MOXIE Luxe Launches Second Event: The Dark Fairytale: An Akureyri, Iceland Experience

Entertainment Company, MOXIE Luxe, has announced the launch of their second immersive party that will be held January 20. The theme: The Dark Fairytale: An Akureyri, Iceland Experience. It will be a Game of Thrones inspired party with entertainment to match. Tickets are now on presale at $85 until 11/11 and are all inclusive. Tickets go up to $125 on 11/11 and are also all inclusive. Group ticket sales and Suites are also available.

The location won't be revealed until the day before the event, but part of the fun is in the mystery, right? But here's a hint: its only 5 minutes away from Mile High Station where the last event, Ordinary World was held. The event, held earlier this year, was put on by MOXIE Luxe founder Kara Duepre.

"MOXIE Luxe was created to offer experiences where people can let go of the familiar and the ho-hum," said Duepre. "Whether they want to be fully involved or just sit back and take it all in, these events will be unlike anything they've ever experienced before."

Throughout the night, guests danced, drank and ate small bites. But perhaps most memorable was interacting with the dancers, performers and aerialists.
A portion of proceeds from the MOXIE Luxe Ordinary World event were donated to the The Matthew Shepard Foundation, a non-profit organization that empowers individuals to create change and address hate that lives within their schools, neighborhoods and homes.