05 Jul

New York City Weekend For Under $500 (Lodging Included)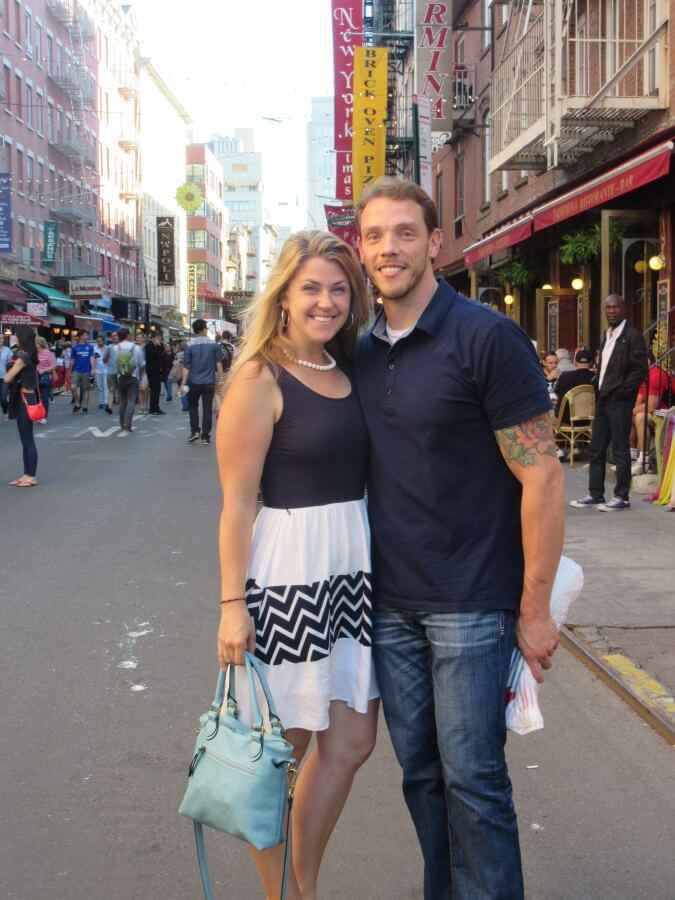 The goal: Experiencing some of the greatest New York City sights in a day for under $500, including one nights lodging and transportation to and from La Guardia. TJ and I assumed we would have to stay on the outskirts of the city to be in a good location but Pod 39 Hotel in Midtown offers a killer rate.  In all, we managed to have a hearty bagel breakfast, see the 9/11 Memorial and Museum, eat (twice) in Little Italy and have rooftop drinks back at the hotel with some bonus finds with extra bucks leftover.
Here's the scoop.
Note: All costs include tip.
Transportation Costs:
$64.00 Roundtrip Transport to hotel and back to La Guardia
$14.00 Metro North Card for transport around the city.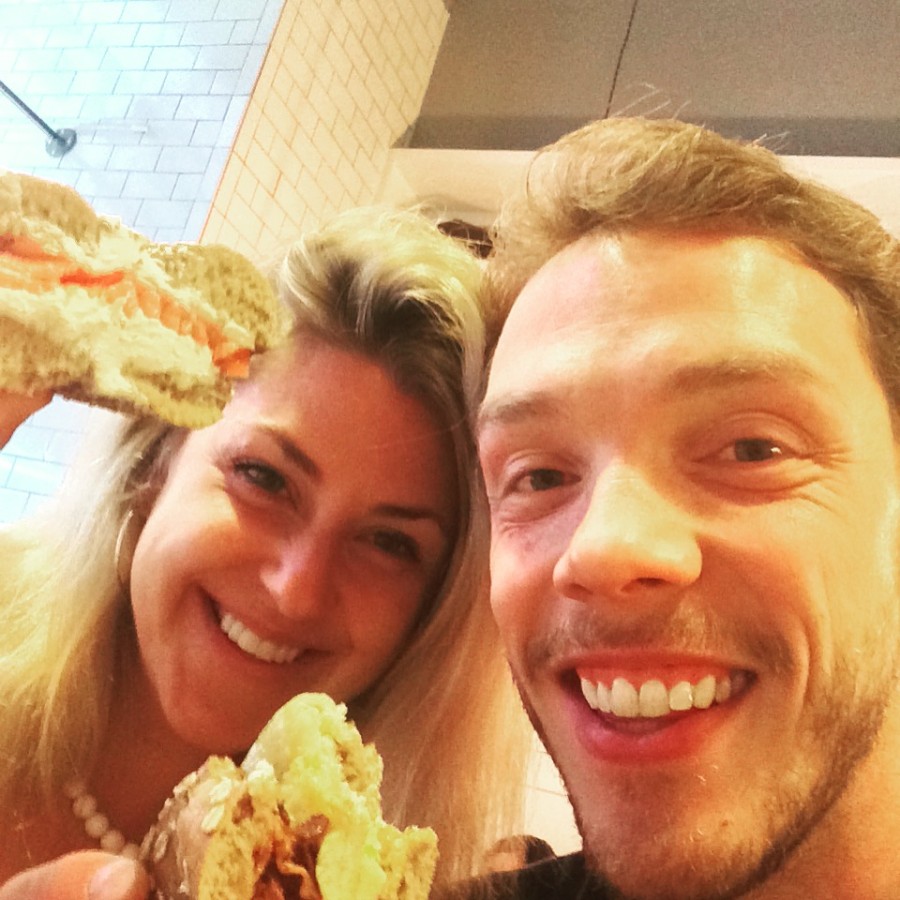 Zucker's Bagels and Smoked Fish
Total Cost: $25 for two bagels, 2 coffees.
We started our day in search for the best New York City Bagel. A Google search turned up too many near five star reviews so we walk to one of the closest to our hotel: Zucker's Bagels and Smoked Fish. Here, kettle boiled and hand rolled bagels with flavors like marble rye, garlic and sesame fill baskets. Wild lox are delivered daily, making this a big city hit.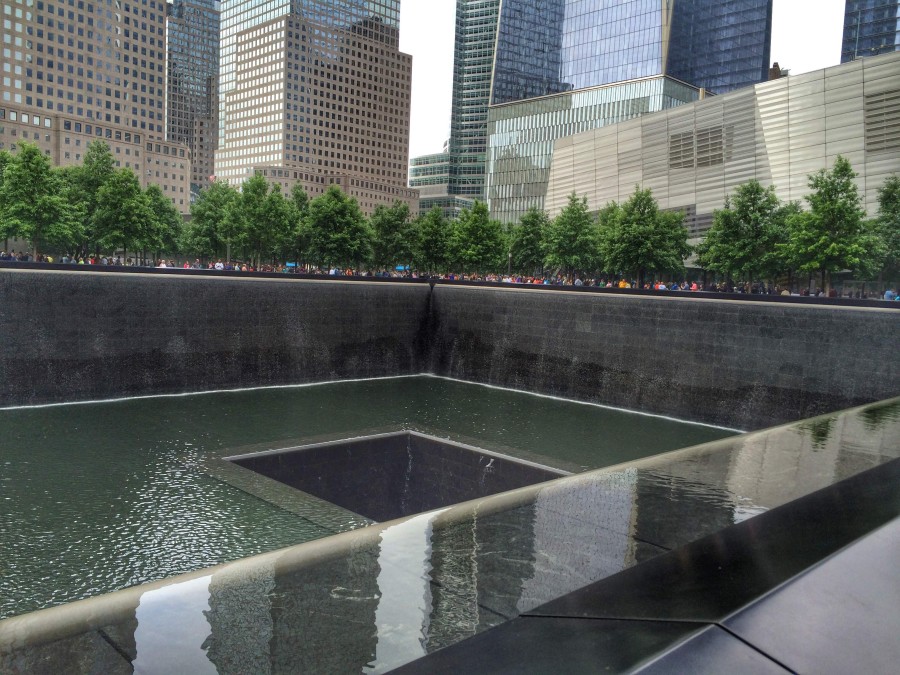 Total Cost For Two: $48.00
Next up we ride the subway to lower Manhattan to visit the 9/11 Memorial and Museum in Lower Manhattan. Two pools with 30-foot cascading waterfalls (also the largest man made falls in North America) sit at the same spot of the original Twin Towers with each of the names of the victims inscribed in bronze around it. The museum, which is below the 9/11 Memorial, showcases original artifacts from Ground Zero and the World Trade Center Complex. We see pieces of steel mangled from the plane crashing into them, an elevator motor, wrecked fire trucks, and recovered notes falling from windows screaming for help. We hear audio recordings and videos the re-tell the stories that day from people in the tower and those who lost loved ones. For Tickets: Tickets: 911memorial.org
Total: $51.00
In Little Italy, we figure if it's a spot cool enough to film scenes for The Sopranos, and Law & Order, how could you go wrong? We settle in close to other diners on the packed patio before gorging on a meatball appetizer with what has to be the freshest ricotta cheese in the city. We top it by splitting a 10-inch cheesy pizza topped with pepperoni that's straight out the oven. It pairs perfect with our Goose Island IPA's.
Total: $15.50
After peeping around shops in SoHo and Chinatown we end up back in Little Italy with sweets on our mind. This European style espresso bar is also famous for rainbow cookies-, which is an almond paste, based sweet treat with an amaretto flavor. We order a bag of three; a chocolate dipped mini cannoli and a traditional one along with a coffee to wrap up the evening.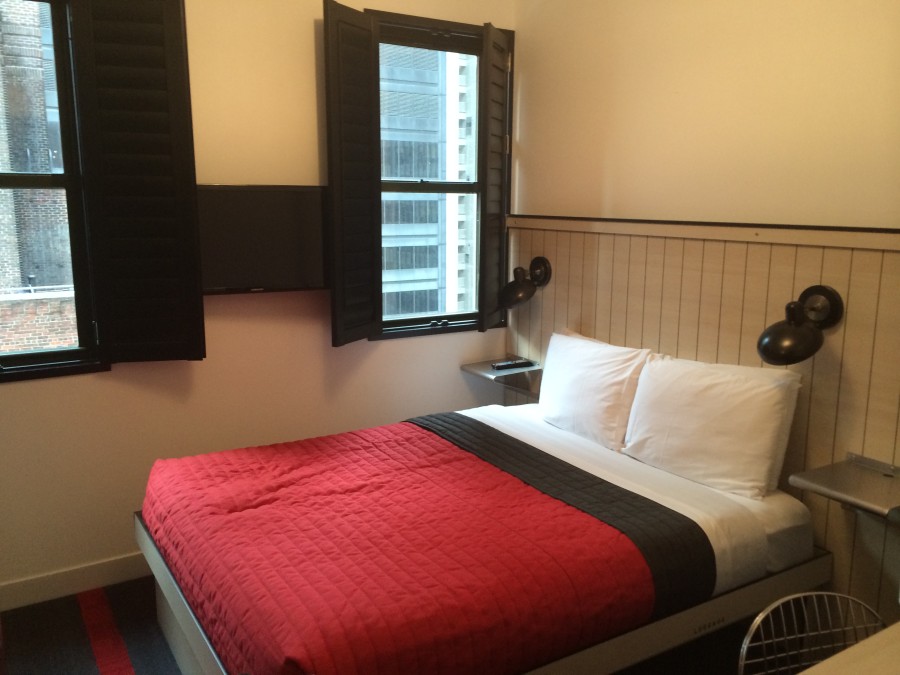 Total: 215.00 For Queen Pod.
Total: $32.00 Two Rooftop Cocktails
The make or break it factor on staying in budget was lodging and without the Pod 39 Hotel we may not have managed without staying at a chain. This spot, located between Lexington Ave and 3rd Avenue, is an energetic hotel geared toward millenial's. Pod style rooms are certainly small but mighty. They still manage to fit a mounted TV and nightstands, a workspace and a private bathroom, which is just enough considering you are seeing city sights most the day anyways.
When it comes to rooms, choose from single, Queen or bunk options. (Rooms start at $119.00 a night for single option)
Other perks of staying here are free Wi-Fi and onsite restaurant, Salvation Tacos, which also services a rooftop bar overlooking the city.
Total: $464.50
Carri's Catch: With $35.50 leftover, we decide to head across the street to Hiroshi, a small sushi joint with rolls like sun dried tomato and avocado and even a pumpkin tempura. TJ opts for the Blue Summer Crab roll (blue crab, lobster, shrimp, avocado, sun dried tomato mango cucumber and cilantro wrapped with a soybean wrap). We cheers our sake and end up right on the money.