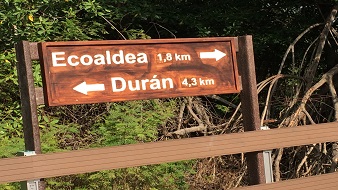 16 Feb

Photo Tour: Biking Through Guayaquil, Ecuador

Here are some photos taken on our ride biking to Santay Island from Guayaquil, Ecuador.

Plus, check out our travel guide on how to best spend 24 hours in Guayaquil, Ecuador.  We show you the city's top rated hotel and one of the best views from Cerro Santa Anna after climbing more than 400 steps to the top. Plus, this video showcasing the top 5 things to do while you visit. 
You will also want to watch this video showcasing the bike tour of Santay Island.