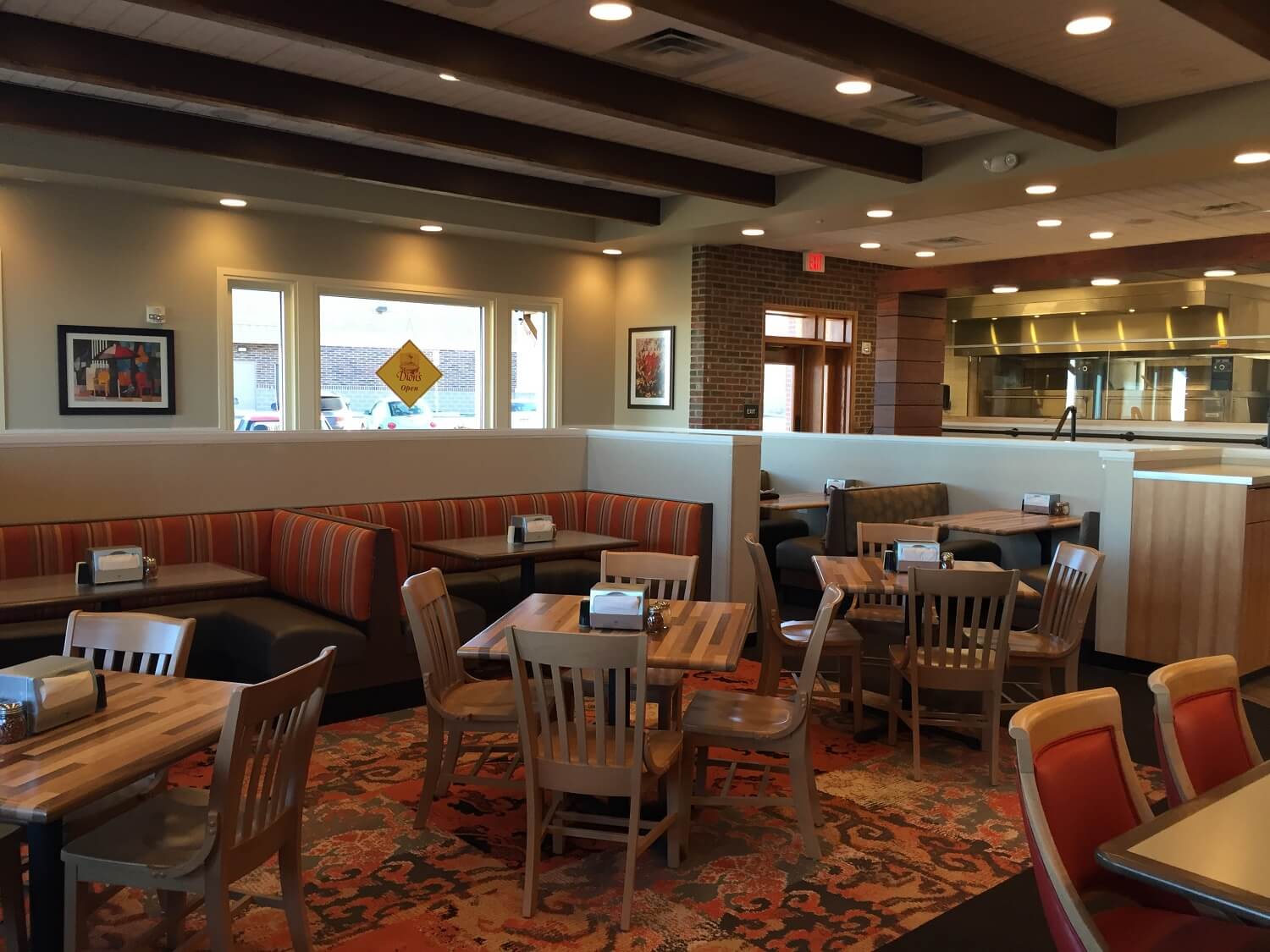 14 Apr

Popular New Mexico Pizza Chain Opens Denver-Area Location

Every state has a type of food for which they are famous.

In New Mexico, it's green chile and Dion's Pizza, has gained a loyal following by piling the spicy vegetable on everything from pizza to subs. Now, the restaurant is looking to Denver to grow its customer base after opening its first location in Aurora.

Dion's first opened in Albuquerque some 37-years-ago and has since expanded to 21 stores across New Mexico, Texas and Colorado.

"At Dion's, we want you to feel like this is your second kitchen. It's the kind of place where you can sit down with family and friends and enjoy conversation in a welcoming atmosphere," says Mark Herman, CEO of Dion's.

Pizza is what people come in hungry for most. And the pies topped with green chile are definitely some of the most unique menu items. Try the pepperoni and green chile topped 505 (it's named after New Mexico's main area code) for a little bite to a classic pizza. For more ingredients, we like The Special, which is topped with more veggies (green chile, black olives, mushrooms, red onions) and meat (Italian sausage, ground beef, smoked ham and pepperoni). Dough and sauce are made fresh daily, and it's easy to tell with the smell of marinara greeting you as soon as you step foot inside.

Pizzas can be ordered by the slice ($2.05) or a whole pie with different sizes that serve anywhere between 2-4 people.

If green chile isn't your topping of choice, plan on custom ordering to your liking, and this is true even when it comes to the subs. Sandwiches can be ordered in either a six inch ($5.80) or 10 inch ($7.75) serving.

The top seller is the Turkey and Swiss served with a side of Greek dressing, but we are biggest fans of the Meatball and Provolone, which is best enjoyed with a side of marinara. Regardless of what pizza, salad or sandwich you choose, any Dion's regular will insist you order a side of Ranch to dunk the crust.

The restaurant features indoor dining as well as a pick-up window for those on the go or taking pizza home to family or friends. Inside, you will find an open kitchen layout and a pizza stand for children to watch pizza makers hard at work. This Aurora Dion's features a new interior that will become the standard for other locations in the future. It includes custom art and refurbished bleachers from a high school gym that bring unique design elements alongside warm color tones and natural light, making for an enjoyable setting.