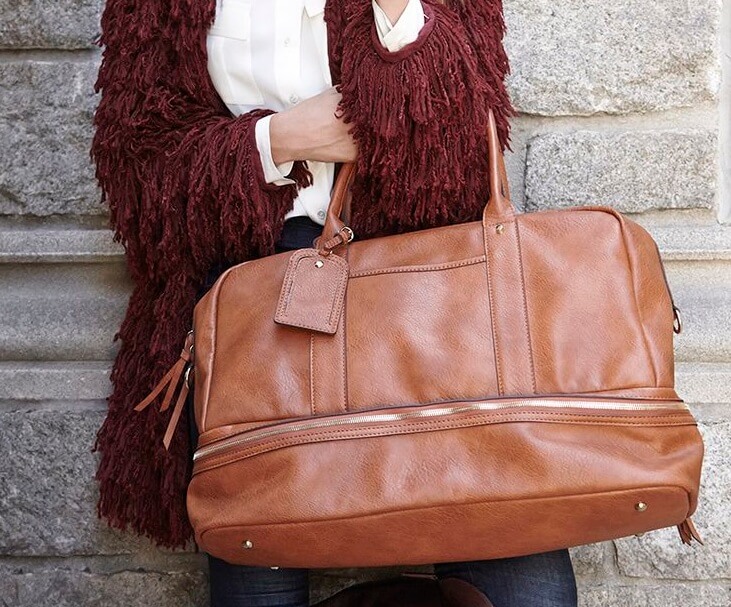 26 Jan

Practical and Stylish Clothes for Travel

While you may be tempted to wear your furry cat-print pajamas to the airport, a part of you still wants to look like Beyoncé when she first steps foot off the plane, too. You want to be comfortable and stylish — and the beauty is that you can look fashionable while being comfy as well.

Don't stuff your suitcase full of the sparkly 8-inch heels quite yet. You can get the red carpet look without suffering through incredible amounts of discomfort due to your clothing and accessories. Here's a list of seven essential clothing styles and pieces that'll prepare you for any adventure, vacation, or journey — no aches or pain necessary.

1. Walking Shoes

While your first go-to shoe choice for your travels may be that easy slip-on pair of flip-flops or sandals, make sure you have a sturdy pair of walking shoes to support you during your excursions.

Walking shoes that look like they belong solely in the gym are a thing of the past. Today, you can find a pair in any color, print, or style that matches your desired aesthetic. If you're not quite sure where to start, then opt for one of the top traveling shoes for women to start off every day on the right foot — literally.

2. Jackets

You should never leave your home without a trusted jacket to wrap you in a snug layer of warmness and comfort. Not only are jackets cozy, but they're also often the fashion additions that tie any look together with a completing stylish interest.

A jacket made from a high quality material like leather or suede will help you stay away from loading up on a multitude of jackets or sweatshirts during your travels. Tag a jean jacket into the mix and you're ready to pull off a variety of outfits with a cozy level of comfort, too.

3. Cardigans

If a nice snuggly blanket is all it takes to put you in your comfort zone, opt for a fuzzy cardigan that wraps you in the same level of warmth instead.

Cardigans are the perfect light-weight addition to any outfit where you'll likely need an added layer of warmth or comfort without necessitating you bulk up in the process, too. Opt for a slouchy or oversized cardigan with stylish details, such as a fringe bottom or bold embroidery. Wrap yourself up during extra-long rides for the ultimate napping accessory to achieve your perfect coziness level no matter where you go.

4. Stylish Print Ballet Flats

Stylish check patterns and glittered accessories are top fashion trends this year, so why not add a dash of panache to your overall look with a practical pair of shoes that project a fashionable style?

Ballet flats are perfect for a variety of climates and add a necessary "wow" factor to any ordinary outfit. Opt for a pair with a memory foam interior so you can embark on your journeys with a sense of comfort and ease. You'll feel less touristy and more like a regular or native in the land by sporting your chic and fashionable ballet flats, too.

5. Basic Solid-Colored Tees

When you wake up early in the morning to catch your next flight, the last thing on your mind is that of being fancy. You don't want to go the whole nine yards with your outfit, but you don't long for a drab look either. Not sure what to do? Grab a basic colored tee and you're ready to go!

A solid colored tee is the perfect starting point for any outfit. It's versatile, fashionable, and slick — just remember to choose your colors wisely. Because bugs and birds are instinctively attracted to brighter colors such as white, yellow, and orange, opt for darker shades that are less likely to warrant attention from these unwanted pests instead.

6. Cotton Everything

From your t-shirts to your shorts, always choose cotton materials whenever you want to layer yourself up in the comfiest material possible.

The natural fibers of this material make it the go-to choice for explorers and avid travelers alike. Cotton is known for its quick-wicking nature and breathability, which means it'll quickly absorb any sweat you work up throughout the day, too. Choose whatever color or style best suits you and let the comforts of cotton take care of the rest.

7. Athleisure

There's a whole line of clothing dedicated to being comfortable while on the go — and it's called athleisure. Kiss those old baggy gym pants goodbyes and say hello to fashionable and chic athletic wear that adds a level of elegance to comfortable clothing.

Whether you're prepping for a long plane ride or merely want to feel relaxed during your stroll around a new city, athleisure places comfort as a top priority without sacrificing your sense of stylishness in the process.

Don't make Band-Aids and ice packs a necessary part of your vacation or travels. Skip the discomfort and opt for a fashionable and comfortable wardrobe that'll turn heads while keeping you on your toes, too.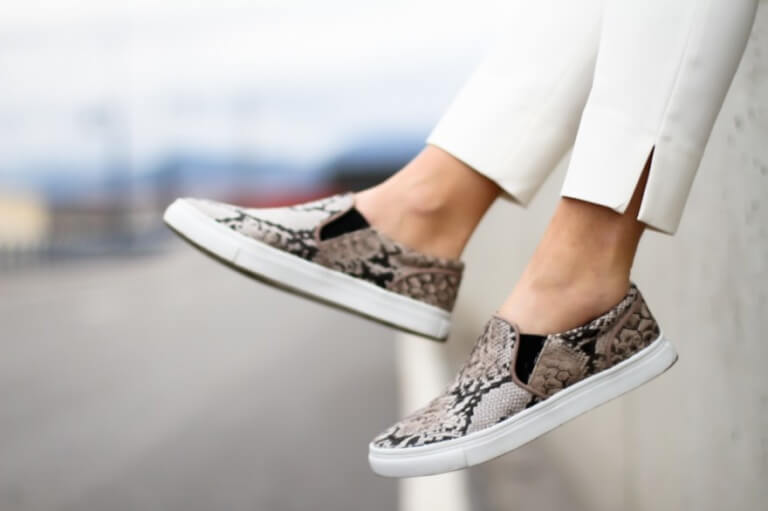 Author: Kacey Bradley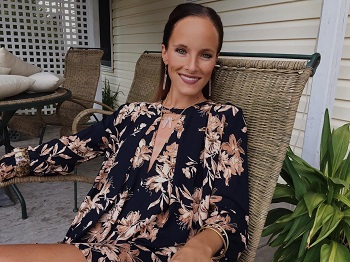 Kacey is a lifestyle blogger for The Drifter Collective, an eclectic lifestyle blog that expresses various forms of style through the influence of culture and the world around us. Kacey graduated with a degree in Communications while working for a lifestyle magazine. She has been able to fully embrace herself with the knowledge of nature, the power of exploring other locations and cultures, all while portraying her love for the world around her through her visually pleasing, culturally embracing and inspiring posts.
Follow Kacey on Twitter and subscribe to her blog to keep up with her travels and inspiring posts!