24 Aug

Reel Rock 7 Film Tour at Chautauqua Auditorium in Boulder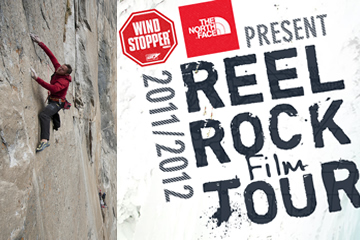 The REEL ROCK Film Tour has brought the best climbing and adventure films to local audiences across the globe since 2006. REEL ROCK shows everywhere have become anticipated by eager film lovers and climbers alike. This event is a chance for outdoor enthusiasts to gather and celebrate the ultimate adventure stories told in filmmaking.
Featured films:
The Shark Fin:

 Alpine legend Conrad Anker fulfills a lifelong obsession, climbing a new route on India's Mt. Meru with Renan Ozturk and Jimmy Chin.

The Dura Dura:

 Sport climbing icons Chris Sharma and Adam Ondra battle to establish the world's first 5.15c, while Sasha DiGiulian and Daila Ojeda shred standards on radical Spanish limestone.

Honnold 3.0:

 Free solo superstar Alex Honnold tries to balance pure ambition with self-preservation, as he continues his groundbreaking feats in Yosemite and beyond.

Wide Boys:

 The absurdist game of off-width climbing faces a British invasion, as the UK's "Wide Boys" tackle America's most heinous fissures.
Thursday, Sept. 13 & Friday, Sept. 14 at 7:30 p.m. at Chautauqua Auditorium
Tickets: $17 available for sale online at www.chautauqua.com