08 Nov

Salute the Start of Winter with Warren Miller Entertainment

Chance to win two tickets to the Warren Miller's Line of Descent show in Denver at the date of your choice:

Easy Entry!

1. Like Catch Carri on Facebook.

2. Share this post!

3. Email carri@catchcarri.com– please note a #1 or #2 choice on day and time. (Nov. 16 at 8:00 p.m., Nov. 17 at 6:00 p.m. & 9:30 p.m. & Nov. 18 at 3:00 p.m., 6:00 p.m. & 9:00 p.m)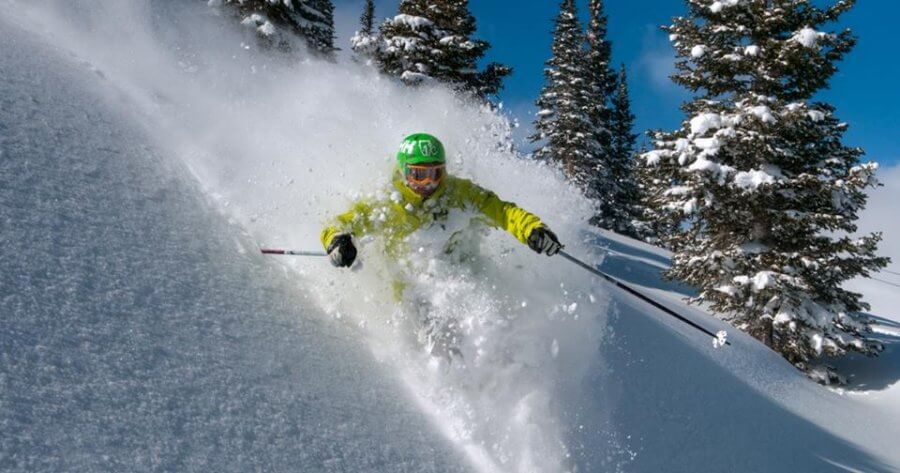 Days are rapidly getting shorter, temps are dropping and the snow is starting to fall in the Colorado High Country. This means ski season is upon us, and as per tradition since 1949, Warren Miller Entertainment is releasing a brand new ski and snowboard film to salute the start of winter. Volkswagen Presents: Line of Descent is the 68th annual film created by the snowsports cinema bigwig, and it follows a concept that snow riders are a big tribe with familial rites that pass down through generations.
The movie features plenty of downhill thrills, global adventure and a nod to those that taught us to slide on snow. It also gives a nod to the lineage of legendary athletes by using a

multi-generational cast of skiing's icons and fresh faces, including Tommy Moe, Jonny Moseley, JT Holmes, Lexi duPont, Seth Wescott, Kalen Thorien, Marcus Caston, Jeremy Jensen, Griffin Post, and more.
This year's film goes beyond skis and snowboards to include athletes chasing winter on motorcycles, dogsleds,, splitboards and snowmobiles. And movie goers will get to r
ide along
on a stunning cinematic journey as we travel near and far, descending some of North America's deepest lines in Jackson Hole, Montana, Silverton, Squaw Valley Alpine Meadows, and Steamboat.
"This season, we explore how skiers are shaped by picking up a pair of skis for the first time," notes Warren Miller's veteran producer Josh Haskins. "More often than not, it's family who introduces us to the sport or steers us on the path towards an ongoing passion—be it a ski bum lifestyle, a professional career or simply the desire to pass on the same feeling to the next generation. There is a kinship unlike any other in the ski community, and Warren Miller is the elder, bringing generations of skiers and riders together for 68 years, and this year is no different."
Volkswagen Presents Warren Miller's Line of Descent premieres worldwide in three locations on October 13, 2017, including Salt Lake City, UT, Portland, OR and Bozeman, MT. Screenings will then sweep across the U.S. from the Pacific Northwest to the East Coast from October to January.
Tickets are on sale now. Film attendees will enjoy lift ticket and gear savings from Warren Miller resort, retail and partnered brands and also be entered to win nightly prizes like swag and ski vacations.
Line of Descent will premiere in Denver at The
Paramount Theatre
–
Nov. 16 at 8:00 p.m.
,
Nov. 17 at 6:00 p.m.
&
9:30 p.m.
&
Nov. 18 at 3:00 p.m.
,
6:00 p.m.
&
9:00 p.m.
Additional 2017 Colorado Front Range Shows Include:
Lakewood, The
Lakewood Cultural Center
–
Nov. 15 at 7:30 p.m.
Lone Tree, Lone Tree Arts Center –
Nov. 20
, 21, 22
at 7:30 p.m.