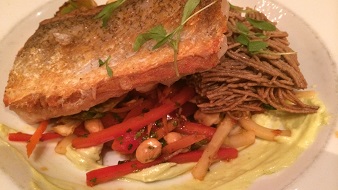 02 Jun

Review: Second Home Kitchen

Second Home Kitchen + Bar (150 Clayton Lane in Cherry Creek) rolled out a new seasonal menu (see below for highlights) and I couldn't wait to try it. I had a sneak peek and already knew it was between the Crispy Squash Blossoms (served with haystack mountain green chile jack cheese and spaghetti like zucchini) and the Spring Pizza (topped with grilled asparagus, red potatoes, pesto, mushrooms and oven dried tomatoes). My dining pal was set on the Grilled Tenderloin (with braised belly, currant jam and buckwheat polenta).

But our minds changed quickly when menus were set in front of us. TJ was set on the chicken and waffles. It was the Stranahan's whiskey maple syrup that caught his eye but the untraditional take of a corn bread and cheddar waffles that sealed the deal. It was served with a big jar of syrup, butter on the side and a massive plate of crispy chicken with four hearty waffles. I already offered to trade him a bite of my Golden Tilefish for a heaping bite of the classic southern dish. He took me up on the offer and luckily topped it with a modest amount of syrup on so I could taste all the other flavors that were bursting through. I couldn't help but go back in for a second bite before focusing on my fresh catch.
Second Home Kitchen + Bar is one of five Denver restaurants that partners with Sea to Table to bring in sustainable and wild fresh seafood with a 24 hour turnaround. The types of fish served rotate through the week. I went for the Tilefish over the Swordfish, which was served over stir fried brussel leaves and other veggies with a side of crispy soba noodles.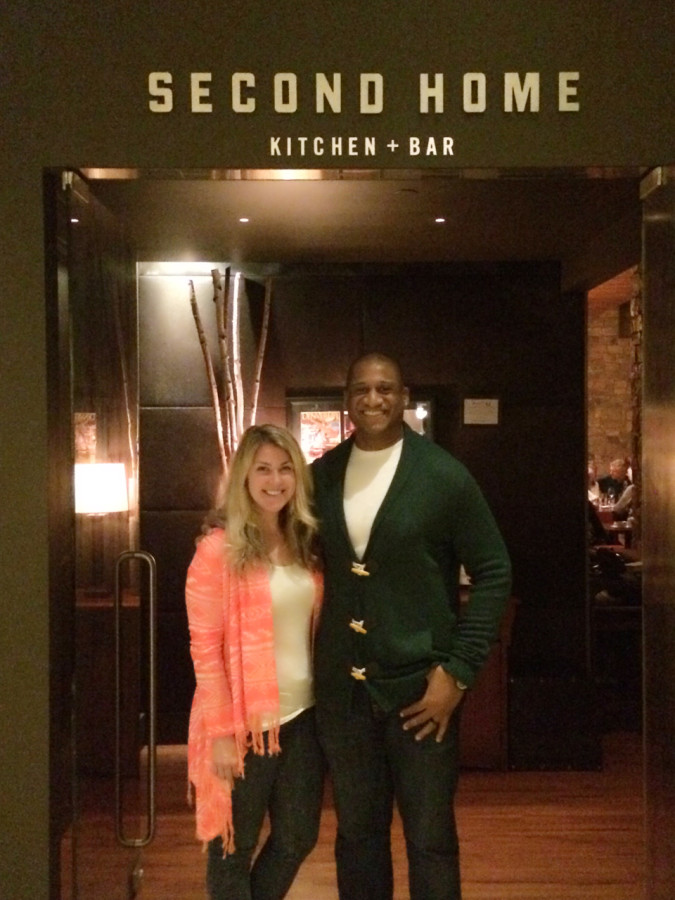 The restaurants new senior restaurant manager, Brandon Wilson, who hails from New York City has brought in some new ideas with him, one of which we got a taste of. The Maserati Cocktail (you won't see it on the menu but bartenders should know what's up) is made with Rittenhouse Rye Whiskey, Sombra Mezcal, Japanese Yuzu, Maple Syrup and Ginger Beer. When he suggested the drink I almost shrugged away not being a huge whiskey drinker but the other ingredients mellow the cocktail.
Check out our Q&A With Brandon Here.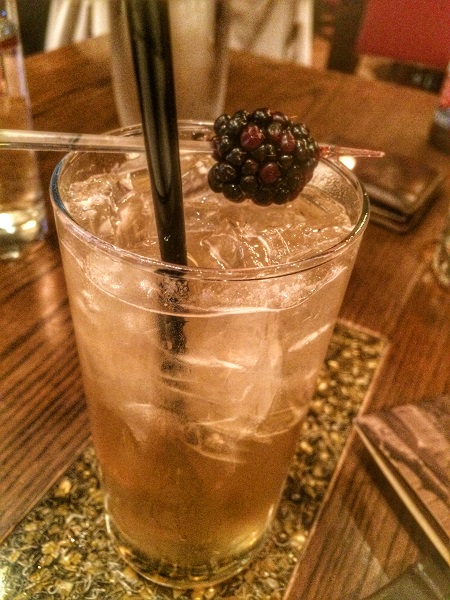 Carri's Catch: Grab a seat near one of the fire pits on the outdoor patio.
Insider Tip: Valet is covered for up to three hours.
New menu highlights include:
Carnitas Hash with sweet potato, charred peppers, onions, cilantro & lime sour cream, pico and cotija.
Baby Lettuce Salad with grilled asparagus, roasted grapes, and pistachio served with fig-goat cheese dressing.
Falafel Sandwich with cucumbers, heirloom cherry tomatoes, dill yogurt, aleppo peppers, watercress, pickled onions served in house-made flatbread.
Spring Pizza with grilled asparagus, baby red potatoes, pesto, oven-dried tomatoes, arugula and mushrooms.
Crispy Squash Blossoms made with Haystack mountain green chile jack cheese, shoestring zucchini salad and mint.
Grilled Tenderloin with braised belly, currant jam, buckwheat polenta and broccolini.
Spring Duck Cassoulet with seared duck breast and confit, white means, heirloom cherry tomatoes, soffritto.