31 Mar

Traveling Through Switzerland With Swiss Travel Systems
Switzerland if full of charming mountain villages, and I'd heard one of the best ways to experience them is with Swiss Travel Systems. This public transport system connects nearly the entire country by rail, bus and boat. It's known for being efficient, always on time and makes it very easy to travel between more than 75 Swiss cities and towns. But best of all, it passes through stunning scenery, some of which can only be seen by rail.
So I decide to traverse the country by rail on my weeklong holiday. I start my journey after landing at the Zurich Airport and head southwest to one of the countries most moneyed resorts, Gstaad, which is about a three-hour ride train ride. On part of it, I am aboard the Golden Pass, one of the panoramic trains, which offers wide-open views of some of the countries quintessential landscapes. I'm instantly impressed and happy I chose to travel this way.
My favorite part of this journey, however, is passing through small towns with snow-capped peaks in the background. One of the first things I notice in each town is the church, which is also often the highest building in town, and offers a certain kind of peacefulness at each sight.
Once I arrive in Gstaad, I most adore the chalet style architecture, openness of the country, and skiing and offbeat adventure like fat biking.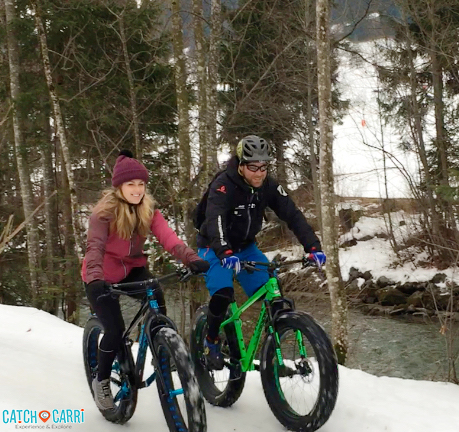 Up next, I head northeast to Interlaken. After a train ride just under 2 hours and with a few transfers, I jump right into adventure that tests my adrenaline threshold. At places like Vertical Rush, I break through fear on a base-jump simulator and later paraglide over the Victorian resort for more fun.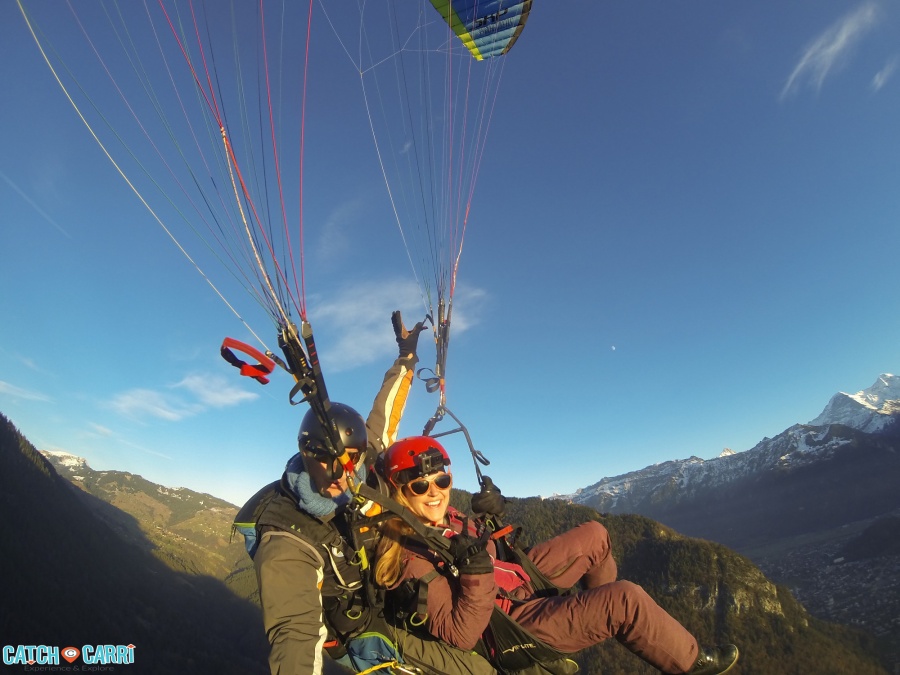 Then it's time to wrap up the weeklong experience in another cozy mountain village, Grindelwald. To get here, it only takes about 30 minutes and offers an Apex ski experience at the base of Mt. Eiger, one of the most recognized mountains in the alps. It is known especially for a fierce North Face that only the most daring and accomplished climbers have conquered. On other mountains, you can find activities like the First Cliff Walk- a suspended walkway from the mountain, sledging and snow hikes to pristine alpine landscapes.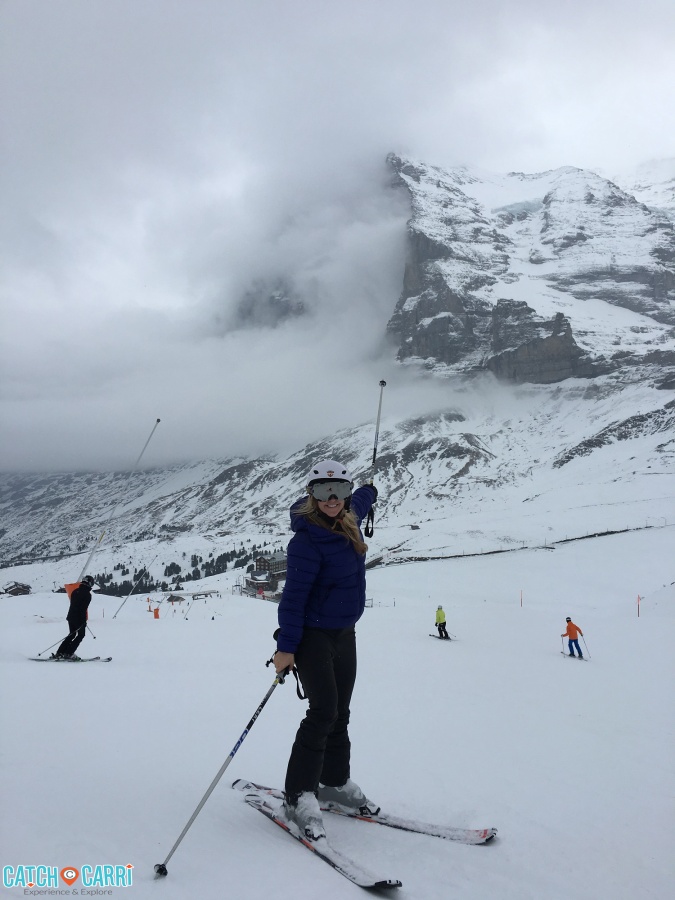 It's tough to leave the Swiss countryside and resorts as I board a train back to Zurich, but I'm much happier than I would be had I chosen to drive. It's relaxing to just sit back and watch the scenery zoom by, and I'm so glad I decided to travel this way.
More perks of purchasing a Swiss train pass include half price tickets on mountain railway tours and free museum entry to 490 museums. Luggage can also be sent to and from your destination with your airline from every international airport in the world. And within Switzerland, you can send luggage from one destination to another, so there's no need to haul your skis and bags with you. On board, you can enjoy a meal in the dining carriage, or in the bistro or grab a snack in the minibar.
Swiss Travel Systems also offers several custom rail tours. Here are three of my favorites.
Visit 11 Unesco World Heritage Sights.
Map out some of the historic spots where trains arrive within walking distance. One option is visiting Bern's historic old town, which preserves one of Europe's medieval centers. Spot Renaissance fountains, cathedrals and arcades. You also don't want to miss the Swiss Tectonic Arena Sardona where you will learn about the formation of the Alps through continent collision between Africa and Europe millions of years ago.
Grand Train Tour Switzerland.
On board, you will pass through villages, over mountains and past glaciers, lakes and rivers. Best of all, you can hop on and off to explore some of the must see attractions mapped out along the way. The entire distance is 1,280 kilometers and  the tour is available year around.
Glacier Express
This is the classic Swiss train journey, which has been popular for generations now. An 8-hour trip, if only one train trip is done, it should be this journey. Beginning in Zermatt with views of the Matterhorn, the tracks then head over the Oberlap Pass and up the Rhine Gorge where castles can easily be spotted. Expect to head deep into the Alps, through 91 tunnels and over 291 bridges, on this Swiss perfect trip.
Pricing: For current pricing and packages head to SwissTravelSystems.com.
Tickets start at $210 Swiss Francs (2nd Class) or $336 Swiss Francs (First Class) for three days of consecutive travel, Up to $440 Swiss Francs (2nd Class) and $704 Swiss Francs (First Class) for 15 days of travel.
A flex ticket is also available for 3,4,8 or 15 days, which can be used on freely selectable days within a month.
Transfer tickets to and from a destination are also available for $141 Swiss Francs (2nd Class) to 226 Swiss Francs (First Class)