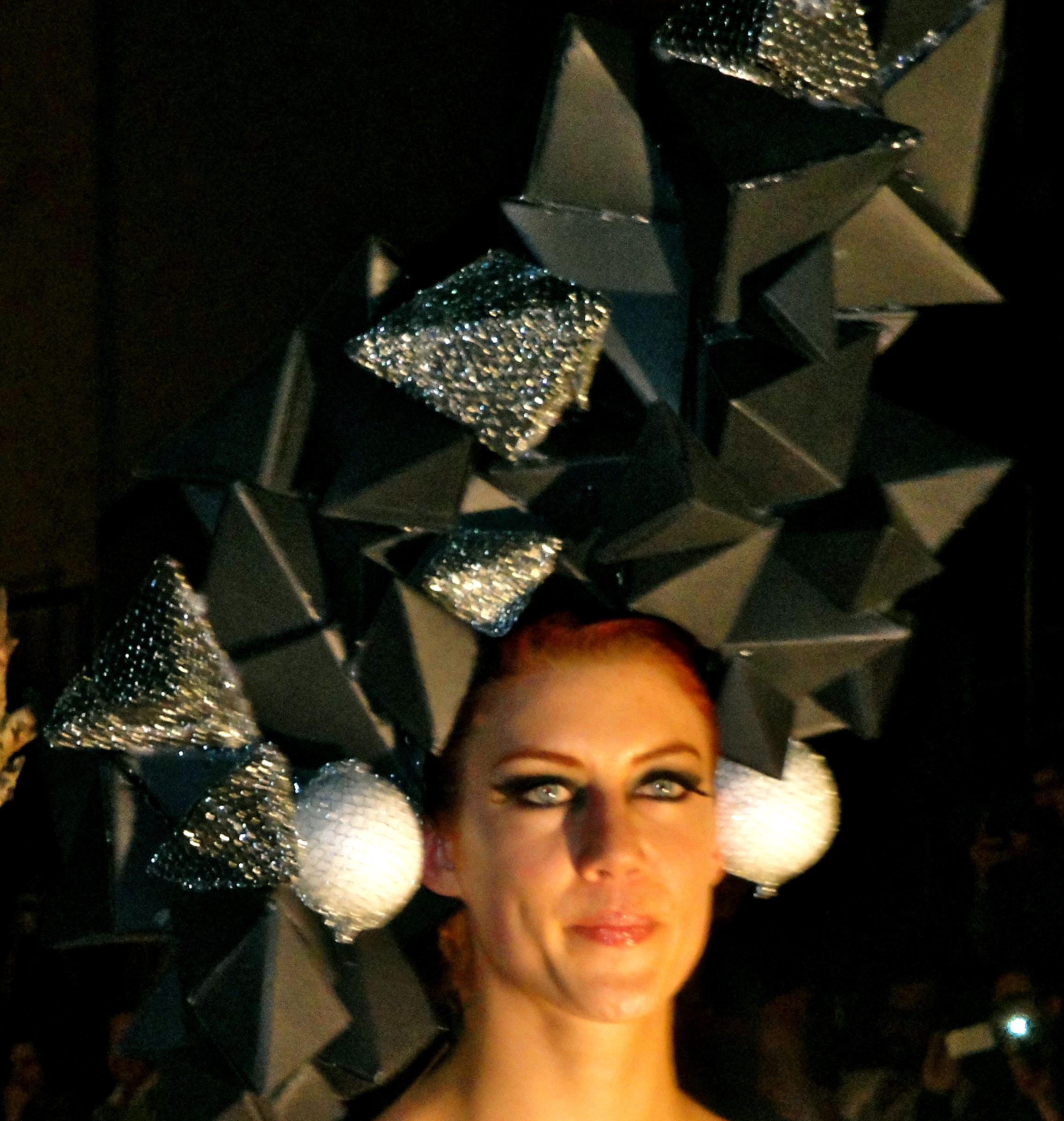 Recycling is funky, fashionable and fabulous. Just ask those behind the scenes at 'Recylced Runway.' Nearly every seat filled the Sherman Event Center Saturday to check out stunning headpieces made from recycled materials from Bang Salon. Product boxes, foils, and bubble wrap are just some of the items given a second life. From trash to couture- Some headpieces were accompanied with festive dresses made from plastic bags, newspapers and magazine pages.
With such a bright response to the event organizer and director of SustainAbility, Rachel Nathan, said it's not one and done. "We have definitely talked about doing the event again. Perhaps making it a semi annual gathering or something of that nature. People showed so much support."
The event not only raised money for SustainAbility, a recycling company that hires people with disabilities, but also awareness about the environment. To complete the party, SOUL foundation sold purses made of recycled materials by women in Uganda. 100 % of sales are funneled back to women in Uganda to help alleviate poverty.  Kyle James Hauser and Swallow Hill brought the jams, local artists displayed art and pastries were served by WaterCourse bakery.  "We were most excited about the energy of the evening," said Nathan. "Every element flowed together perfectly It seemed like the crowd really connected to all of it." Gallery not found. Please check your settings.