Mount Sanitas in Boulder delivers impressive views no matter the season. Whether running, biking or hiking your heart will sing as it beats with you up the steep grade. The hike is a quick 3.3 miles round trip and climbs over 2,000 feet.  You will summit just over 6,000 feet.
The trailhead is only five minutes from Boulder's downtown and starts at the base of Sunshine Canyon. The path makes a loop. If you take the trail to the West you will climb a steeper grade. If you start to the East you will climb gradually on a wide path, called the Sanitas Valley Trail, and work your way to a steep grade about ¾ of a mile into the trek.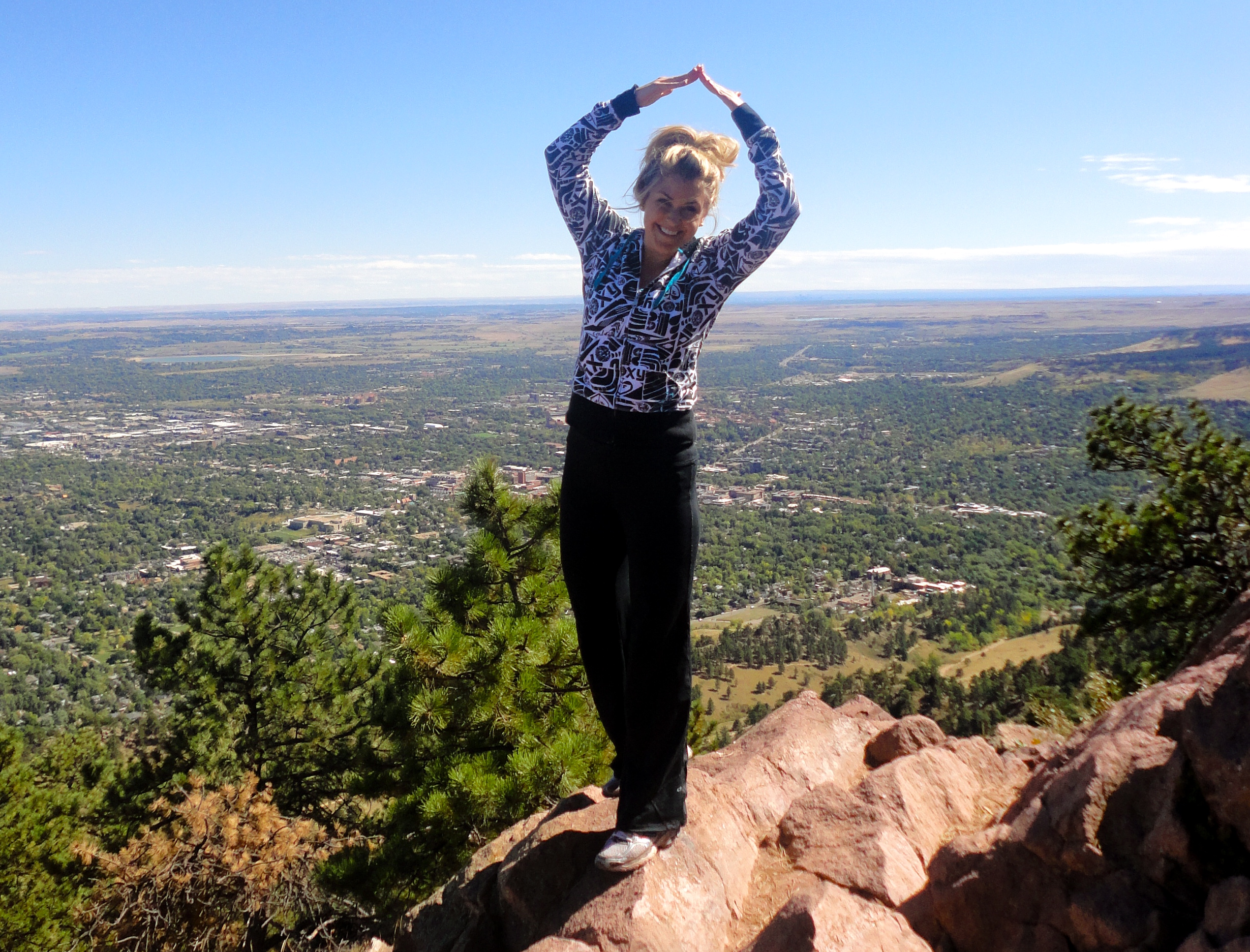 Either way you will come across rocky areas but don't forget to take time to look around. You will sight Sunshine Canyon and Chautauqua Park on the western side of the trail. At the summit you will see views of Indian Peaks to the west and the city of Boulder to the east. The switchbacks coming down navigate through several boulders before coming to the spacious Sanitas Valley Trail. There also sandstone slabs along the trail that have become a favorite spot for bouldering. Gallery not found. Please check your settings.
Directions to Trailhead:
The Mt Sanitas Trailhead is located on Mapleton Road in Boulder, Colorado. 

From Boulder, take Broadway to Mapleton Road and turn west. The Mt Sanitas Trailhead and roadside parking area is located just past the Mapleton Medical Center on the north side of the road.