Maybe it's the altitude, but come summer, the Mile High City unleashes a series of kooky happenings. Here's a guide to Denver's crazy, fun-filled summer: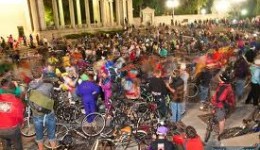 1) Every Wednesday night through Sept. 26, thousands of costumed bicyclists take to the streets for a moving pub crawl known as Denver Cruisers. Bike riders dress according to themes (examples include Space Invaders, Duct Tape & Cardboard, Pirates, Punk, Goth & Glam) and travel from pub to pub through the back streets of Denver neighborhoods, finishing with a scary-looking, but generally safe "Circle of Death," a ride in which huge circles of riders pedal into an increasingly smaller circle.
3) Run for Your Lives in the race of a lifetime at the Thunder Valley Motorcross Park on July 14. This 5K obstacle course pits you – the living – against a horde of zombies who will chase you through a series of obstacles including pools of "blood" and undead infested forests. A dozen bands will play following the race, whether or not there are any survivors.
4) Summon your inner sleuth for this year's Mile High Murder Mystery, a mad dash to gather clues on whodunit throughout Downtown Denver on July 14. Last year, there were 700 costumed characters competing, with prizes going to the top three teams. Music, drinks and food follow the awards ceremony at Stoney's Bar & Grill.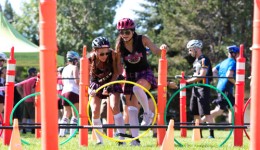 5) Military training may come in handy for Denver's Urban Assault Ride happening throughout the streets of Denver on July 22. Teammates set out on a citywide quest for "checkpoints" on their two-wheeled steeds – with tasks such as tricycle "trike" races, slip-n-slides and dance competitions throughout.