21 May

The Palm Denver Reopens: What To Expect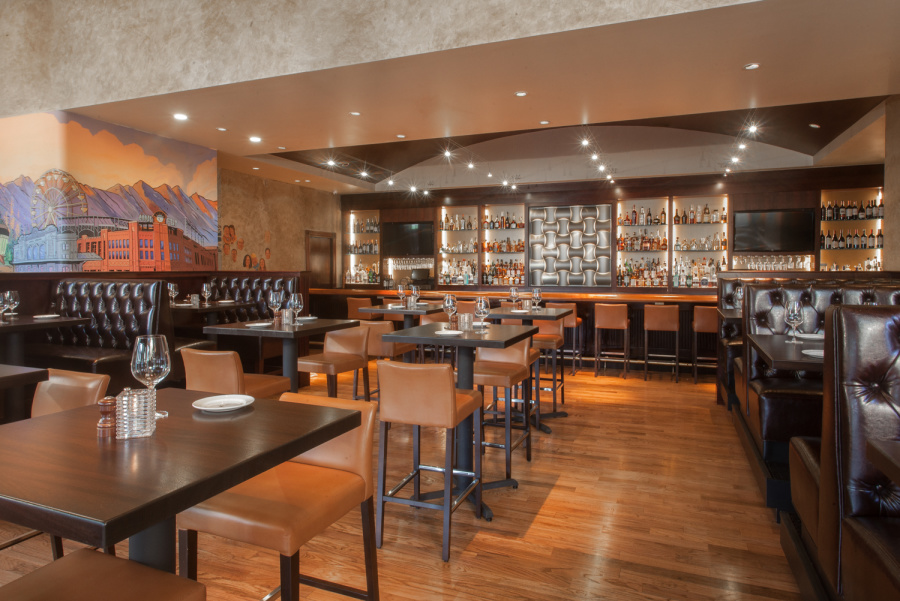 Credit: champastreetproductions.com
The Palm Denver is back open after being closed for a remodel that has brought a fresh look to the entire restaurant. With it comes a new colorful mural showcasing Denver created by artist Zach Bird. Also on the walls are the restaurants famous caricatures with some new faces created by local artist Paul Vismara. The caricatures became a staple to the first Palm restaurant after Pio Bozzi and John Ganzi opened it in 1926 in New York. With no money to decorate, they allowed artists to have a free meal in exchange for painting art on the wall. Now decades later, the tradition has carried through to the other locations opened across the world.
Denver's location, located in the Westin Denver Downtown Hotel, has been open for 20 years. Diners will still find some of the same menu items and quality, like the USDA prime aged steaks, seafood including signature jumbo Nova Scotia lobster that has been sourced from "ocean-to-plate in 48" hours, and Italian-American fare like Chicken Parmigiana and Veal Marsala. But there are some delicious new menu items that have come with the update. Some of my favorites are the Ahi Tuna Tataki, Jumbo Crab over Grilled Romaine Hearts, and the Bison Burger.
When dining here, expect an intimate spot. The restaurant seats about 50 people which means service is spot on and meals can by enjoyed with little background noise, making it a great spot for a date, business meeting or to catch up with friends. Some of the best seats in the house are the large booths around the bar. But on a summer night, you can't beat the patio, which has a firepit. The restaurant also has three private dining rooms that can be opened up to create one large room with patio access at the front of the restaurant. Together the rooms can hold 120 guests, making it one of the largest private dining spaces at a steakhouse in Denver.
The restaurant is open for lunch Monday through Friday from 11 AM to 3 PM; for dinner Monday through Friday from 3 PM to 11 PM; on Saturday from 5 PM to 11 PM; and on Sunday from 5 PM to 10 PM. The restaurant is also open for Prime Time at The Palm Bar from Sunday through Friday, 5 PM to 7 PM.
The Palm is located in the Westin Denver Downtown Hotel at 1672 Lawrence Street off the 16th Street Mall.