22 Aug

Tickets for a Day in Pompeii at the Denver Museum of Nature & Science go on sale Friday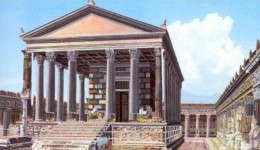 On August 24, AD 79, Mount Vesuvius erupted, burying the vibrant Roman city of Pompeii under volcanic ash for hundreds of years. Beginning Friday, September 14, the Colorado community will have the opportunity to explore the daily life and tragic end of this thriving metropolis when A Day in Pompeii opens at the Denver Museum of Nature & Science.  Visitors will uncover the treasures of a city steeped in legend, examine casts of the volcano's victims frozen in their last moments, and discover the power of volcanoes past and present.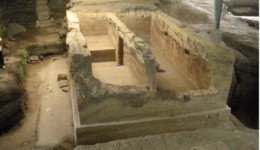 Pompeii's rediscovery in the early 1700s became one of the greatest archaeological sites ever unearthed. A Day in Pompeii showcases more than 250 exceptional artifacts that lay buried in the ruins including room-size frescoes, marble and bronze sculptures, jewelry, gold coins, and everyday household items.
In addition to seeing rare artifacts, visitors will experience what it was like to live in ancient Pompeii as they enjoy digital re-creations, activity carts, and conversation with the Museum's historical enactors.
 "We are thrilled to offer this once-in-a-lifetime experience to our visitors," said George Sparks, President and CEO of the Museum. "This exhibition provides a compelling view of Ancient Rome right here in modern-day Denver."
Ticket Launch
Tickets go on sale on Friday, August 24, the anniversary of the AD 79 Vesuvius eruption. For more information and to purchase tickets, please visit www.dmns.org/pompeii.