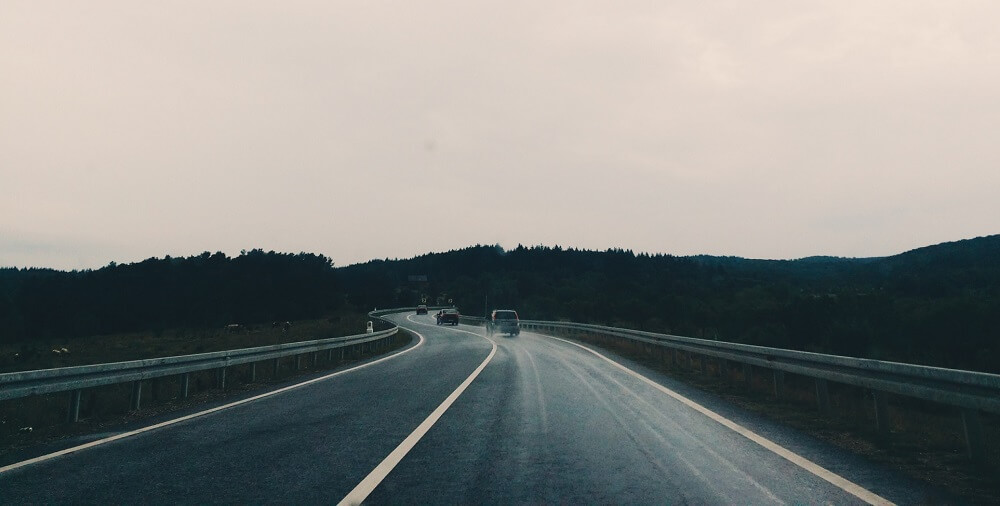 08 Aug

My Top Five Favorite Ways to Travel and Why

By: Kacey Bradley

It's not all about the destination when it comes to travel — the journey can be pretty fun, too. In all of my time spent trekking the globe, I've created just as many memories on the road to the place(s) where I planned to visit. And, during that time, I've been able to rank the best ways to get from point A to point B.

So, here they are: my very subjective top five ways to travel and why I love them so much.
1. Train
I must say that trains are my absolute favorite way to travel. There's something so peaceful and so romantic about grabbing a window seat and watching the world outside whizz by as I listen to music, read a book or simply daydream about where I'm off to next.
Unlike airports and the planes within them, you can typically rely on a train to get you on the (rail)road on time. Perhaps the most popular and well-known place to travel by train is Europe, and it's certainly worth the hype. I zigzagged across Italy for less than 100 Euros, training it from Milan, to Venice, to Florence, to Cinque Terre and, of course, down to Rome. I also loved zipping from Barcelona to Madrid, Spain, on a high-speed AVE train, which takes two hours less than the journey would by car.
My love for trains also extends to local subway systems and metros. It's such a great way to see an entire city quickly; it also requires me to be resourceful, read maps and ask questions if I'm confused by said maps. Half of the reason why I'm so excited to plan a trip to southeast Asia and China ASAP is because so many countries there have top-ranking metro systems.
2. Road Trip
Rooooaaaadddd triiiiiiip! Who doesn't love jumping in the car with a few friends, a lot of snacks and endless old-school music pumping from the speakers? I have always had a blast road tripping across America and have even taken a car around Ireland to see some of its more secluded natural highlights. (Spoiler alert: it's so worth the initial nerves of driving on the other side of the road.)
The best thing about road tripping is that it's so easy when you have a car: you can get up and go whenever the mood strikes. My best road trip memory is of a journey my best friend and I took to her family's log cabin in Spearfish, North Dakota. It was a bit of a trek from Chicago — it took half a day — but we found ourselves in the heart of one of the nation's most pristine locations for log cabins. We also got to visit Mount Rushmore, which was only an hour away.
3. Walk
Whenever I arrive in a new city, I make a point to spend the better part of a day just walking. Sometimes, I even forego a plan or a map: I simply explore what there is to explore, dip into interesting-looking cafes, peruse local artisans' shops. I have found so many hidden gems this way, especially when I was living abroad in Spain: corners of Madrid I never knew existed became my regular haunts because of the days I spent strolling around the capital city.
I also consider hiking to fall under the walking category, and I absolutely love day trips to take in Mother Nature's most beautiful sites. The U.S. has some pretty incredible hiking trails that require you to camp overnight if you want to complete the entire trek. That means walking will be your means of transportation throughout your journey, and I can promise you'll feel a sense of pride that you got to see so much on your own two feet alone.
4. Ferry
It's all very romantic catching a ferry. There's something about standing on the deck as an extra-large ship tugs its horn before pulling away from the dock. You might find yourself wishing you were wearing a neck scarf you could untie and wave at those watching you depart from the shore.
Okay, so maybe I'm a bit dramatic when I hop aboard a ferry, but I do love the fact that I can skip an airplane journey and take a boat instead when there's natural scenery to be observed. I can't express how gorgeous my recent ferry journey was from Athens to the Greek island of Paros. In four hours, I watched the capital city fade into the bluest seawaters I've ever seen. Then, we boated right up to the island port and the village of white houses was like something out of a travel junkie's dream — it simply wouldn't have been the same to fly.
5. Plane
I literally just said taking a ferry was better than flying, and, in some cases, that's true. However, as a world traveler, I can't make a list of the best ways to travel without mentioning the good, old airplane.
In short, there's no other way to get from point A to (international) point B without the help of an airplane. Some airlines plop you into the lap of luxury for your journey, too, no matter whether you're in first or economy class. I'll never forget my flight from New York City to Milan on Emirates Airlines: from the delicious food, to the personal TVs with countless movie options, to the ceiling with built-in lighting to mimic a starry sky, I have never had such a great flight experience.
Flying also allows you to meet and connect with fellow passengers, should you feel the itch to socialize. You never know who you meet: it could just be the person you end up exploring your destination city with, if you're traveling solo.
That may just be the beauty of all methods of travel: whether you're driving, catching the train, walking, ferrying or flying, you are going out into the world, meeting new people and experiencing moments you'll not soon forget. So, book the ticket, no matter which of the above methods will get you where you want to go — you'll be glad you did.
Author: Kacey Bradley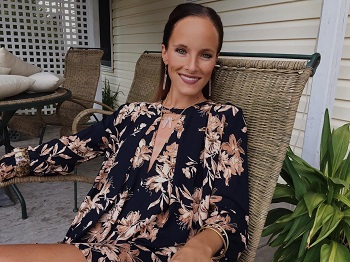 Kacey is a lifestyle blogger for The Drifter Collective, an eclectic lifestyle blog that expresses various forms of style through the influence of culture and the world around us. Kacey graduated with a degree in Communications while working for a lifestyle magazine. She has been able to fully embrace herself with the knowledge of nature, the power of exploring other locations and cultures, all while portraying her love for the world around her through her visually pleasing, culturally embracing and inspiring posts.
Follow Kacey on Twitter and subscribe to her blog to keep up with her travels and inspiring posts!