13 Aug

Top Things to Do in Asheville, NC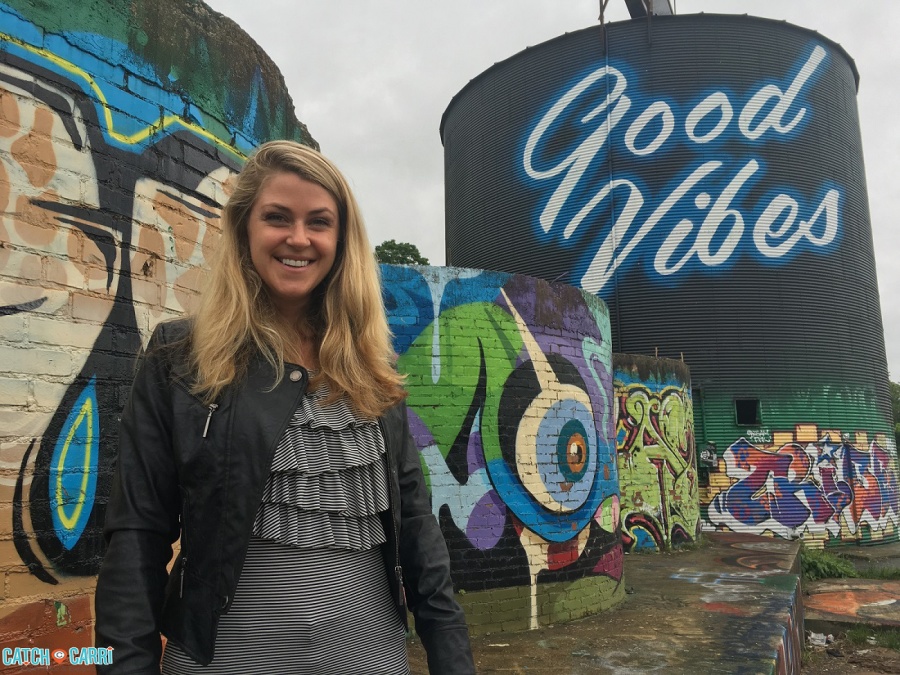 Asheville is the kind of place you have to visit more than once. Each time, there is a host of new experiences to be had, which is probably why I love this little city with big city culture in the heart of western North Carolina's Blue Ridge Mountains so much. An eclectic city, Asheville is the kind of hip place that has an unofficial "brewery district" in the South Slope neighborhood – although there is much more here than just beer. Asheville is also a culturally rich city, known for its historic architecture, like the expansive 19th-century Biltmore estate and the domed Basilica of Saint Lawrence. And for its buzzing arts scene with two distinct gallery districts, the Downtown Arts District, where you'll find a host of galleries and museums, and the nearby by River Arts District, where factory buildings have been converted into funky artist studios and boutiques and great shopping abound. Best of all, Asheville is also a foodie town, and I love the big flavors on offer when it comes to its vibrant dining scene.
From food to beer to shopping, here are my recommendations for what to do while visiting Asheville.
Where to Eat:
Asheville is filled with great restaurants regardless of what meal you are looking to fill your stomach at. Here are some of my favorites, including choices in the hip South Slope neighborhood, which is known for its breweries, but also features so much more than delicious craft beer, in both the eating and shopping departments.
Why: This is the best place in town for a southern breakfast. It's also located on Wall Street, which is the coolest street in town, and the 50's style diner with quick service has plenty of window seats, making for great people watching while you wake up. What to Order: The Tomato Gravy steals the show! Try it on the Early Girl Benny ($10): grit cakes topped with tomato, spinach, poached eggs, tomato gravy and avocado served with toast or a homemade biscuit.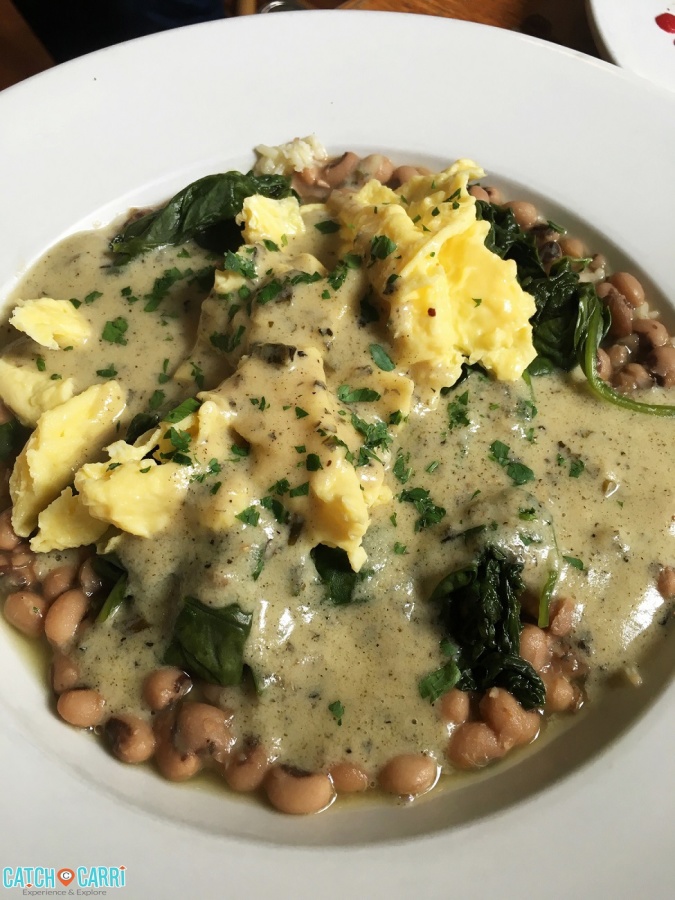 Why: It focuses on healthy food that is local and organic, plus quick service. There are three locations in Asheville, including one downtown. It's a casual place to come for breakfast and caters to vegetarian and vegan clientele.
What to Order: Try the Pure Vida Bowl ($9), comprised of black beans, brown rice, sautéed kale and onions topped with two sunnyside eggs, root has and avocado salsa. Vegans can sub tofu herb scramble for eggs.
Why: Chef/Owner Patrick O'Cain is a native of the North Asheville neighborhood where this funky Asian inspired restaurant in an old gas station is located.
What to Order: I love the house made dumplings to start. Then the spicy drunken noodles for a main (egg noodles, spicy Thai sauce, eggplant, snow pea, mushroom, leek pineapple and a choice of protein – try the black bean chicken).
Why: For dinner, this upscale restaurant is wonderful, featuring beautiful earth tone hues and classy décor. It's also the only 100 percent gluten free restaurant in town (the wife of the owner, Peter Pollay, has celiac disease). Food is sourced from farms in West Asheville, including some backyard gardens, and fresh produce is grown year-round.
What to Order: My favorite dish is the ramp ricotta, gnocchi, local ramps, royal trumpet, mushrooms, charred lemon, and parsley butter.  The hickory nut gap pork shoulder is also excellent and served with truffle pomme puree, parmesan, roasted garlic, chives and braising jus.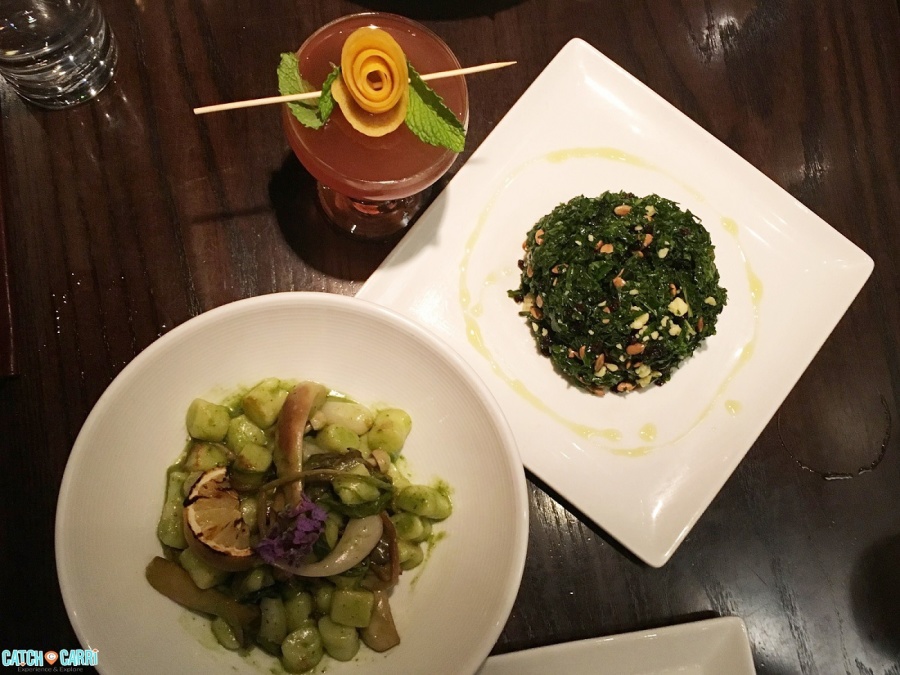 Why: In the South Slope neighborhood, this place not only brews its own beer – try the Night Sauce Stout or the Black Honey – but it also features a great patio and incredible menu, which is far from typical bar food when it comes to quality.
What to Order: The Bacon Hater Burger is my favorite. It is totally vegetarian, and made with a veggie patty, harissa, arugula, pickles, grilled onions and avocado smash.
Why: For sweets, don't skip this doughnut shop in South Slope. There are two options, cake or yeast, when it comes to the sweet dough, with the cake doughnuts being a bit heavier and more moist, while the yeast doughnuts are simple and light. And all the glazes, toppings and stuffings are made in house.
What to Order: Creative flavors abound, try the strawberry lime or pear hazelnut chocolate, or for something that blends in perfectly with the neighborhood try a cardamom-anise and beer doughnut. These have a glaze made with beer from neighborhood breweries that has been covered in beer malt, peanuts and pretzels. The entire thing tastes like a soft Snickers bar and is absolutely delicious.
Where to Shop:  
There are two main shopping and arts districts in Asheville, the Downtown Arts District and the River Arts District, where you'll find everything from baskets to clay, textiles to prints, jewelry to wood sculpture. And then there is South Slope, where you'll find additional shops along with plenty of breweries.
Why: The River Arts District, in a former industrial area along the French Broad River, differs from downtown, in that its galleries, workshops and co-op spaces are set in restored old warehouses that were originally abandoned after a 1916 flood. Today more than 180 artists work in this vibrant district.
Where: One of my favorite shops here is Akira Satake Ceramics, which is in the Cotton Mill Studios building that dates back to 1887.  Besides the gallery, you'll also find Yazu Pattisserie in the space. Run by Satake's wife, it serves Japanese pastries along with coffee and teas.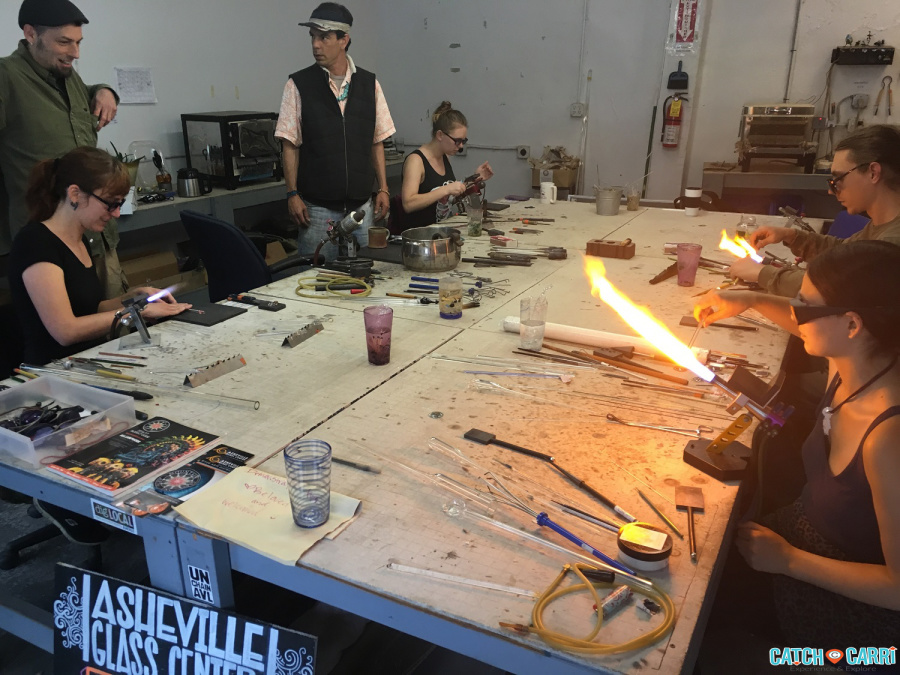 Why: Home to a number of galleries, as well as museums, and boutiques like Hip Replacements, which sells vintage-inspired clothes for men and women by indie designers. Also take a stroll through the Grove Arcade, which is home to a number of shops and restaurants inside a historic commercial building.
Where: My favorite downtown shop is the Asheville Bee Charmer, which is a honey bar and boutique that lets you sample more than 90 flavors of honey from around the world, including locally sourced honey from the shops 13 hives located just 15-minutes from town. While honey comes from as far away as Tasmania here, it is the local honey that is used to make the store's own unique honey infusions that include a chai spice and cocoa flavor, which are infused with whole spices. There is even a smoking hot flavored honey that goes great with chicken and port.
Why: Although known as the brewery district, South Slope is also home to some artsy boutiques and studios. And shopping after sipping cold craft beers is so much more fun (and potentially dangerous to the bank balance).
What: Lexington Glassworks is seriously one of the coolest studios I have seen. Set up in old garage the doors open wide creating an inviting space, it's a working studio, so you can interact with the resident artists.