21 Apr

Vacation Guide to Columbia, South Carolina
South Carolina's state capital city, Columbia, is full of graceful old southern charm and a history that dates back to the late 1700s. But as the host of the main campus of the University of South Carolina, this city is also full of youthful exuberance. It's home to a number of trendy neighborhoods filled with excellent restaurants and lively collegiate style bars. But it also has a grown up vibe thanks to a lively arts and culture scene with two professional ballet companies, its own symphony orchestra and a number of theaters that often focus on locally written productions.
Columbia's history is also filled with quirky facts. For instance, it is one of the first planned cities in the country, dating back to 1786, when South Carolina moved its capital from Charleston. Columbia, which sits on the banks of the Congaree River, also has some of the widest streets in the U.S. because at the time it was built, it was believed that narrow streets led to stagnant air that allowed for the faster spread of malaria, which was endemic at the time.
For about a century, Columbia thrived as a political, cultural and commercial hub for the south, but during the Civil War some two thirds of Columbia were burned to the ground. As a result only a few historic sites and homes remain. One of these is the First Baptist Church, where South Carolina declared secession from the Union because, which was saved by a janitor who directed Gen. Sherman's army to a different church. Today, Columbia is a mix of modern buildings downtown and sprawling post WWII style suburbs. And it's location on the Congaree River also means there is plenty of outdoor adventures to be had too. Here are two ideas.
Congaree National Park
One area that should not be missed is the hauntingly beautiful 27,000-acre Congaree National Park. Located in an alluvial floodplain around the river for which it is named, it is home to lots of old-growth trees including bottomland hardwoods, which are the largest and oldest trees found east of the Mississippi River. It's a great place to go for a hike, as the juxtaposition between the stately old trees and the quiet of the river, looks like scenery from a fantasy movie.
The park is home to some 22-miles of hiking trails. One of my favorites is a 4.4-mile look that begins at the Visitor Center and follows the Low Boardwalk Trail to the Weston Lake Loop Trail back to the start. Along the way you'll pass a variety of eco-systems including plenty of old growth forest on the edge of Weston Lake and cypress-tupelo slough on the northern bank of Cedar Creek. Keep an eye out for wildlife including otters, deer, birds and possibly even wild boar. For a shorter walk, just take a stroll along the 2.5-mile Boardwalk Trail along the swamp. Look for this national park 20 miles southeast of Columbia.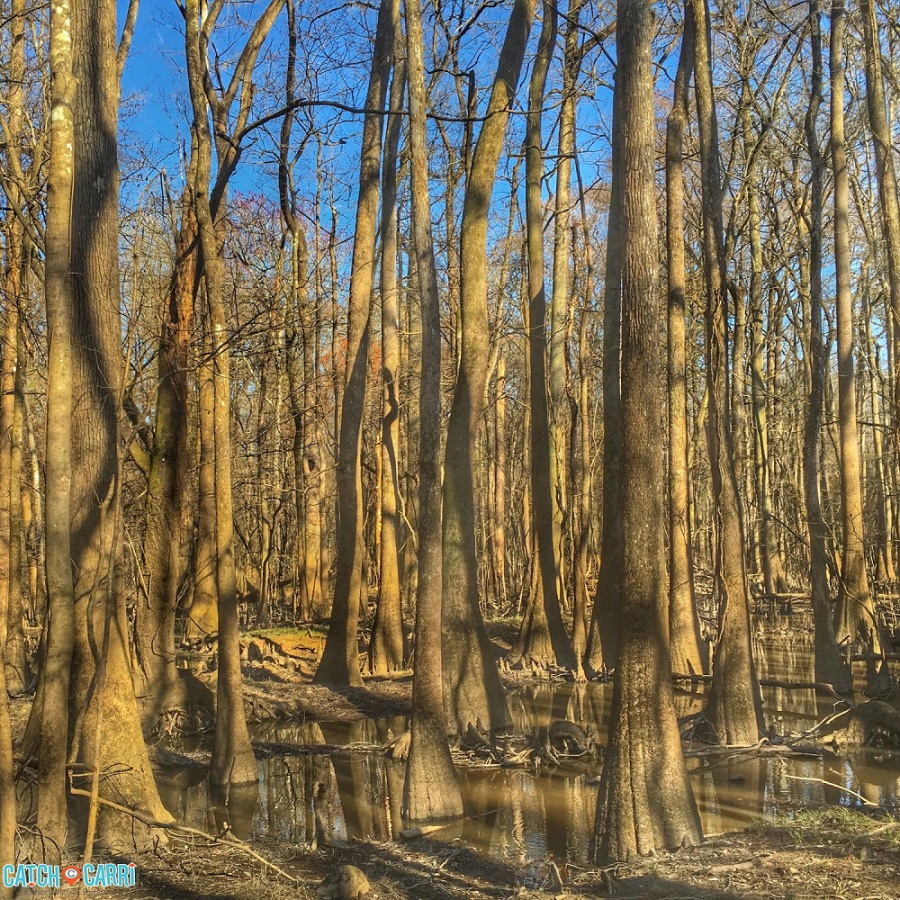 Harbison State Forest
Another favorite outdoor option is Harbison State Forest, located just 9 miles from downtown Columbia. One of the largest urban green spaces in the Eastern U.S. with some 2,137-acres of forestland, this state park is a great place to go for a mountain bike ride. Grab a bike rental at the Cycle Center in Columbia – they offer a range of options including performance mountain bikes that are a pleasure to ride – and hit one of the 31-miles of roads and trails that weave through old growth hardwood and pine forest, past meandering streams and down through leafy glades to the Broad River.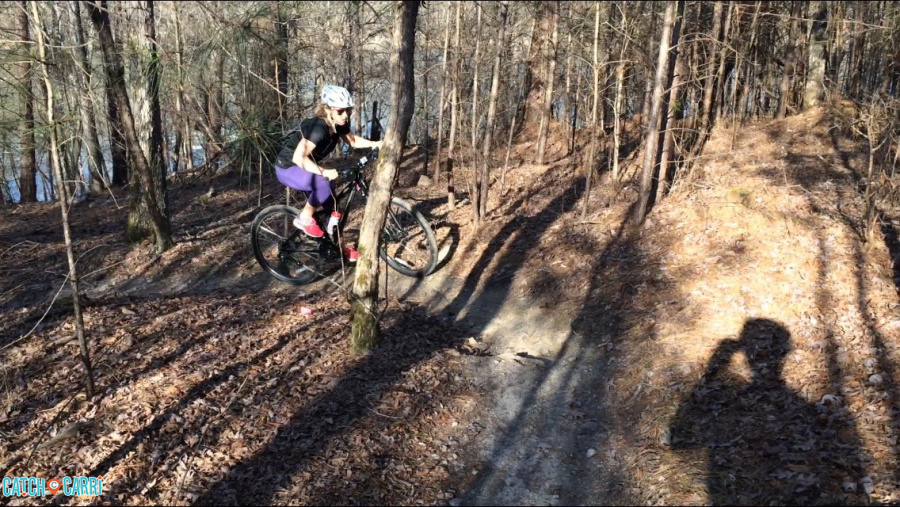 Where to Eat
Columbia is full of amazing restaurant, but here are some of my favorite picks for breakfast, lunch and dinner.
Breakfast
For breakfast this is a fantastic "Southern Boulangerie" serving up breads, pastries and other baked goodies you'd find in a Parisian bakery, but with a southern spin. The bacon, egg and cheese biscuit sandwich is what to order. It is pretty legendary around town and one of the best I've ever tasted – the eggs are fluffy and the homemade biscuit perfectly baked.
Columbia is a college town so you can expect it to have a lot of great breakfast options, and Café Strudel is one of these. The Hangover Hashbrowns ($7.50) must be tried. The dish includes hashbrowns cooked with onions, banana peppers, diced tomatoes, cheddar cheese and topped with two eggs cooked to order. A half-portion with a single egg is also available for $6, and this is usually plenty unless you're exceptionally hungry.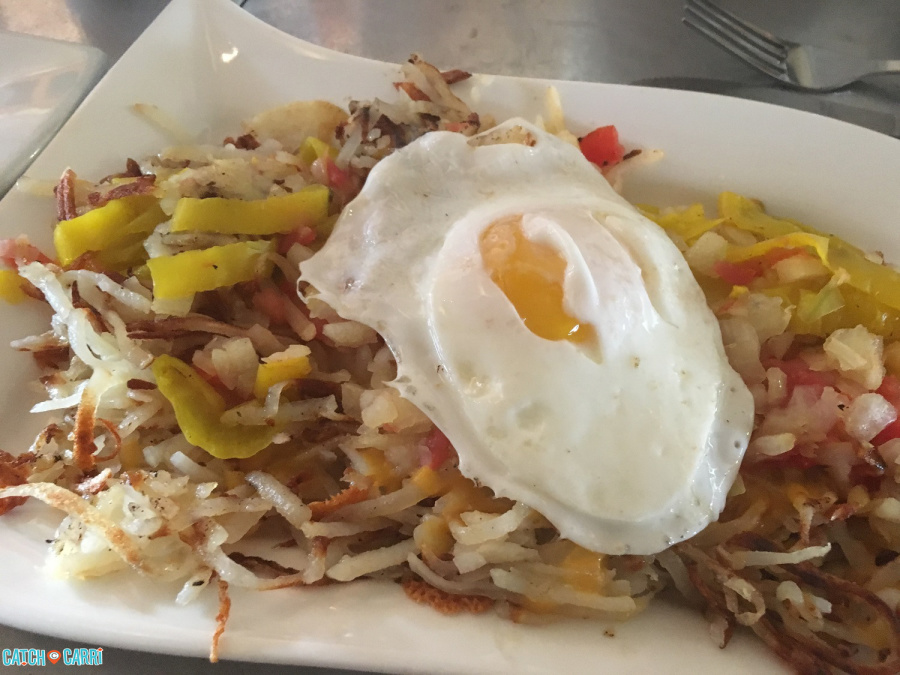 Lunch
Inside a cute little white house that is decorated with antiques and other collectables, Southern Belly is an awesome South Carolina BBQ joint that serves up no less than eight types of BBQ sandwiches with a host of toppings. All the sauces here are made from scratch and there are seven options to choose from. As far as sandwiches go, try the D'jango, which includes BBQ meat topped with pepper jack cheese, applewood bacon, grilled onions, roasted red peppers and jalepenos on Texas Toast. Or the Avita, which is a Churrasco barbecue topped with grilled pineapples, Vidalia onions, roasted red peppers and served on a buttered French roll with Asada vinegar BBQ sauce.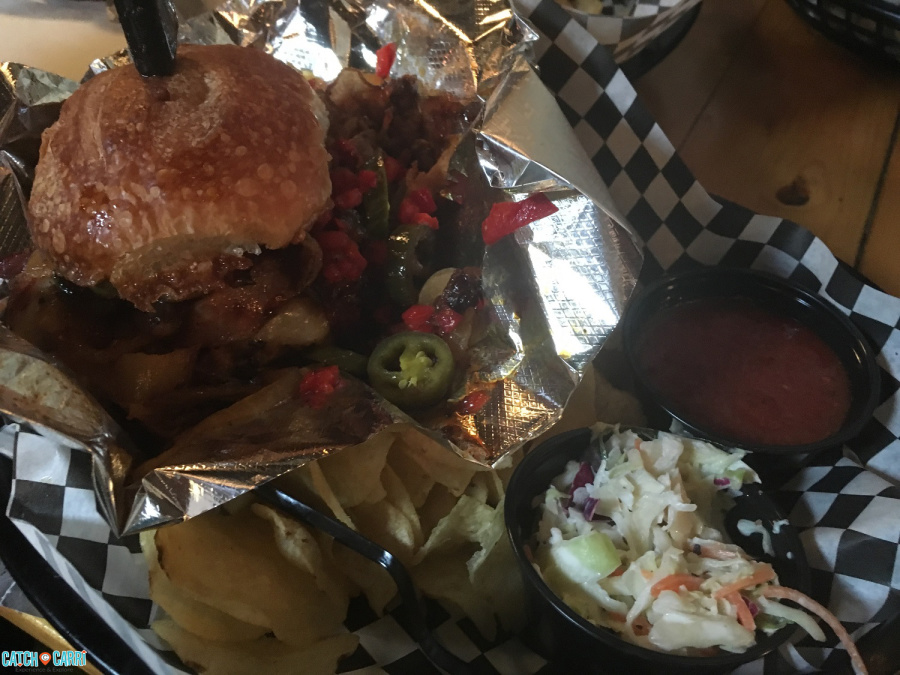 Dinner
Classic American cuisine is served in a timeless dining space in the heart of downtown Columbia that has been inspired by sister restaurants in Charleston. Focusing on locally sourced and season dishes as well as certified Angus beef, the menu at the Oak Table changes seasonally, but includes some signature staples like whole fried lobster, bone-in rib eye and grilled Keegan-Filion Farm half brick chicken. The warm butternut squash salad is one of my favorite starters and includes Watsonia Farm's butternut, bacon hash, black barley, crispy kale, soft egg and Trail Ridge Dairy goat cheese. The Georgia Middleneck Clams made with housemade spicy fennel sausage, cannellini beans, charred radicchio, oreganata and grilled lemon is also excellent. For a main, the Certified Angus beef hanger steak is one of the signature entrees and comes with roasted baby carrots, parsnips, pistachio pesto and a rosemary brown butter sauce.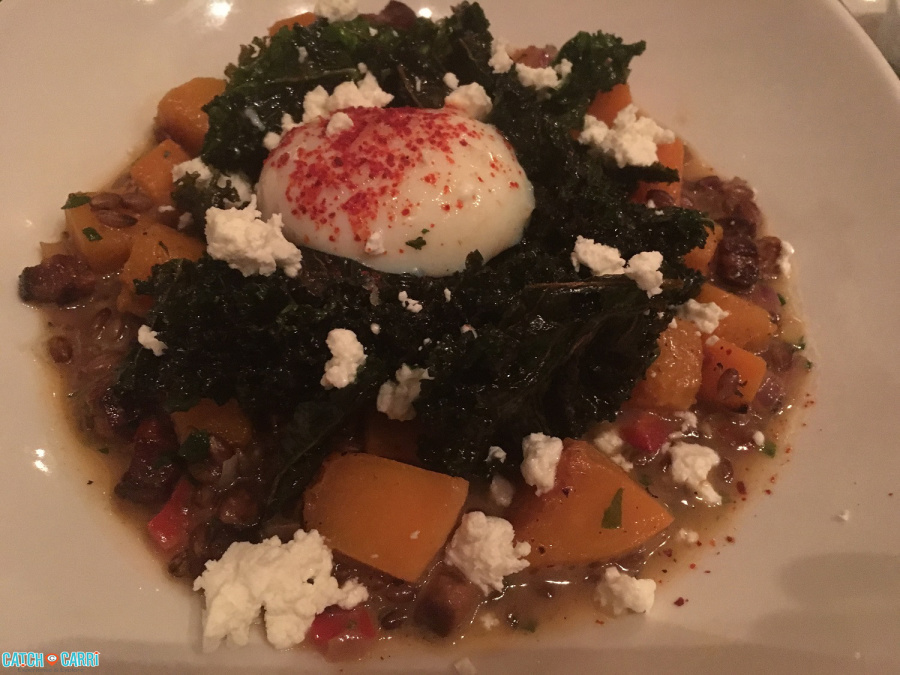 Where to Sleep
Sheraton Columbia Downtown Hotel
Check out this central option for a good mid-range sleeping choice. Located in an old bank building, it is full of character and rooms are spacious, comfortable and clean. The amenities include a fitness center, restaurant and a bar.