21 Apr

Vacation Guide to Myrtle Beach, South Carolina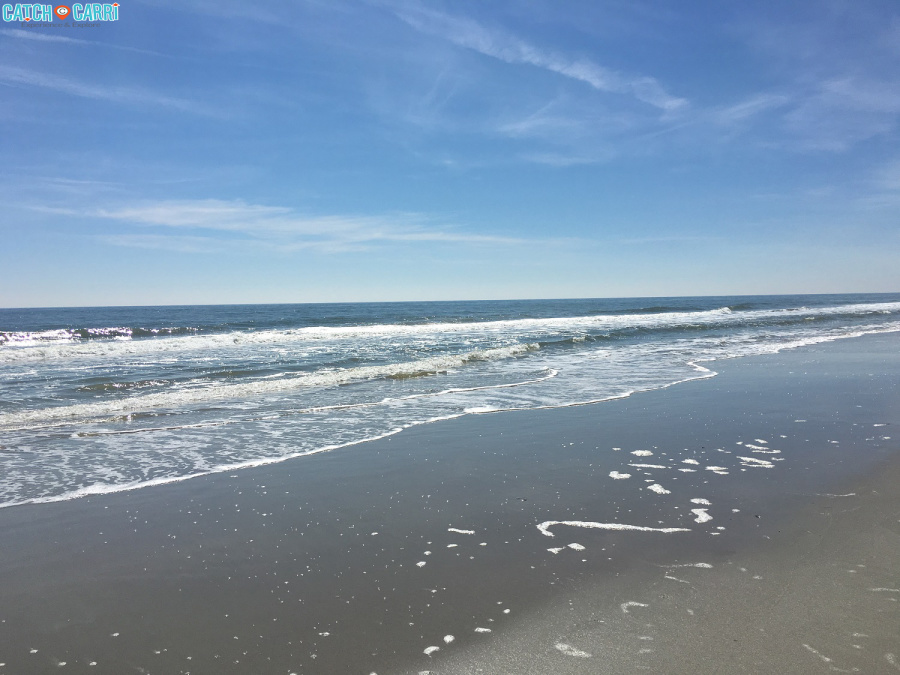 Sitting in my SkyWheel gondola as it steadily climbs to the top of its arc over downtown Myrtle Beach, I'm impressed with the views. This is one of the highest Ferris Wheels in the country and from the top point you are some 200-feet off the ground, which gives an aerial view of the sun-kissed beaches, blue Atlantic waters and beachfront boardwalk far, far below. The people look like tiny dots, but I know that somewhere down there people are dining on delicious food from this most popular South Carolina beach destination, or building sandcastles in the sand or checking out the other rides at the old-fashioned Family Kingdom Amusement Park that the SkyWheel is a part of.
A famed Atlantic Coast beach destination, whether its spring break or the middle of summer, Myrtle Beach is one of the most popular tourist destinations in South Carolina. It serves as the hub of the Grand Strand, which is a 60-mile-long stretch of gold sand beaches and Cerulean blue water, attracting everyone from families to couples on honeymoon.
But what's really great about Myrtle Beach is there to it than just a beachfront, boardwalk and arcade to experience. The destination is also famous for its celebrity designed golf courses, awesome restaurants and fun outdoor adventures to be had in the state parks just outside town.
Here are our 10 picks for what to do – beyond the beach and boardwalk — while visiting Myrtle Beach. Because the city is filled with so many delicious restaurants, I've devoted quite a few entries to one of my favorite pastimes, eating:
1. Molecular Gastronomy at The Chemist
The servers are dressed in lab coats and water is served in beacons at this hip new concept restaurant close to the boardwalk and beach in the revitalized downtown district. The restaurant, which focuses on molecular gastronomy in both its food and drinks that's served in a bright, neon lit dining room, has a menu is broken down into three sections: hypothesis, research and conclusion. Try the smoked trout, which is seared trout that is smoked under glass, and served with bamboo rice and risotto. For dessert I loved the mango buttermilk panna cotta, which is presented sunny side up and resembles a breakfast entry – a clever optical illusion. There is a full craft cocktail menu that also focuses on precision in mixing its ingredients. Having a sweet tooth, the Labtini (Baileys, Kalhula, and cold brewed nitro coffee with just the right amount of Amaretto foam) was perfect.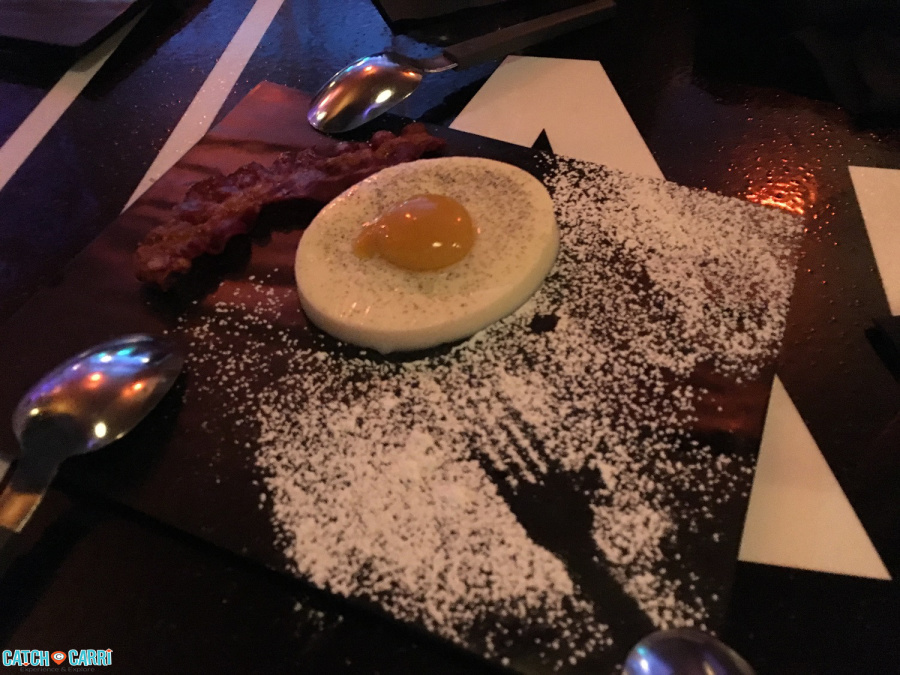 2. Kayak Tour of Huntington Beach State Park
Leave the beach behind for an afternoon and head inland for a few miles to explore the South Carolina low country's beauty from a kayak with a trip by Black River Outdoors through Huntington Beach State Park. You'll paddle down the Waccamaw River, which is a beautiful black water river where you are surrounded by sea grass and will see a variety of birds along the way – we spotted bald eagles, osprey herons, egrets and even a dolphin! It's a tranquil way to pass an afternoon that lets you see a side of the Grand Strand that most visitors have no idea even exists. Keep an eye out for stacks of oyster beds lined up along the salt marshes you steer past on the trip.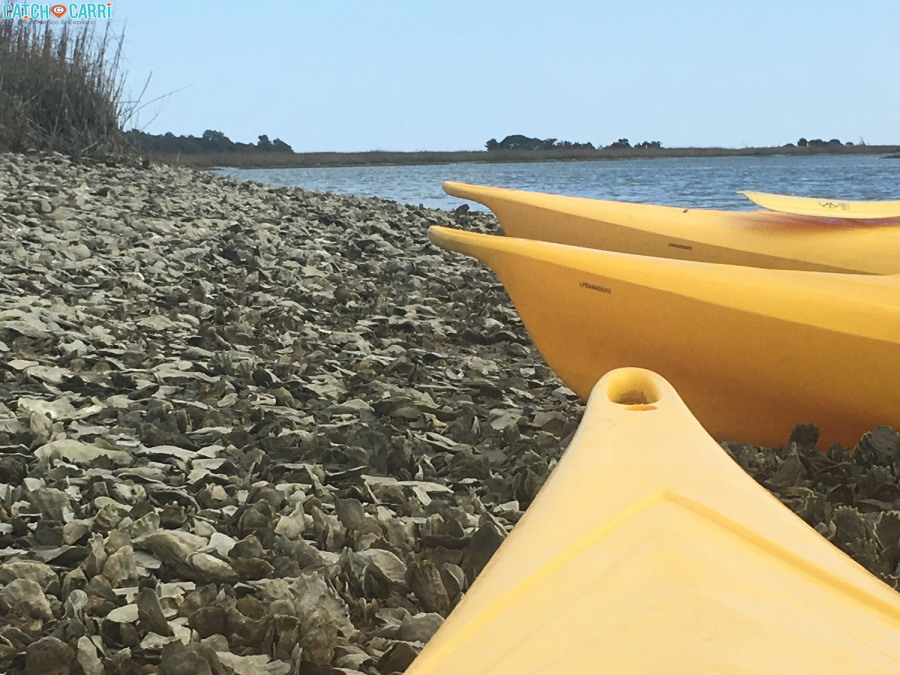 3. Seafood at Wicked Tuna
For fantastic seafood in an awesome location on Murrells Inlet, right on the waterfront, Wicked Tuna is another of my favorite area restaurants. Start with a few appetizers like the tasty New England Egg Roll, which is comprised of a Boston style lobster and shrimp salad stuffed in an egg roll wrapper and served with sweet chili sauce. If you're craving sushi, then try the Maryland Roll, which is made with spicy tuna and a lot of fresh crab. For a main, go with the Seafood Platter, which features the catch of the day along with crab cake, shrimp and scallops. It is especially a must if grouper is the catch of the day as this restaurant has one of only 500 fishing licenses for this fish. The atmosphere is bright and there's a nice covered patio.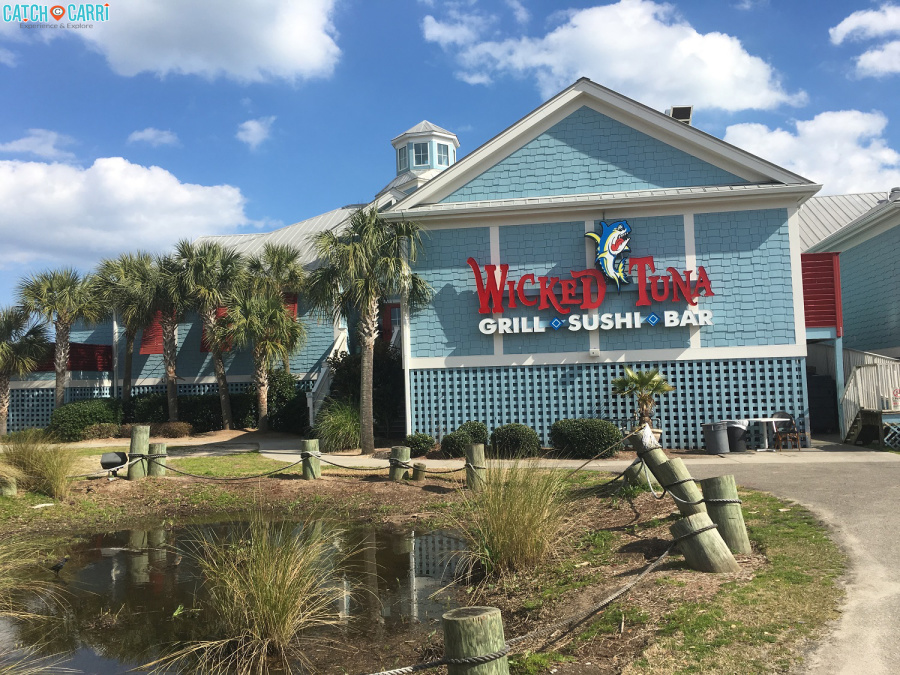 4. Waffles at Johnny D's
There are dozens of waffle houses in the Myrtle Beach area, so it can be difficult figuring out which is best. Personally, I loved the Johnny D's Waffles & Bakery, which features waffle and pancake recipes all conceived and created from scratch by chef and part owner, Jamie Saunders. A family-run restaurant, Saunders' father opened the first branch in New York some 36 years ago, although the Myrtle Beach establishment has only been open since 2014. It has a fun diner atmosphere and beyond tasty waffles by the Culinary Institute of America graduate. Personal favorites include the Red Velvet Waffle (red velvet cake batter waffle drizzled with cream cheese icing and topped with cinnamon sugar) and the Banana Split Waffle (plain waffle topped with fresh banana, vanilla bean ice cream and chocolate sauce). For something less sweet, try the California Benedict, which replaces the ham with tomato and avocado and is served with a side of grits.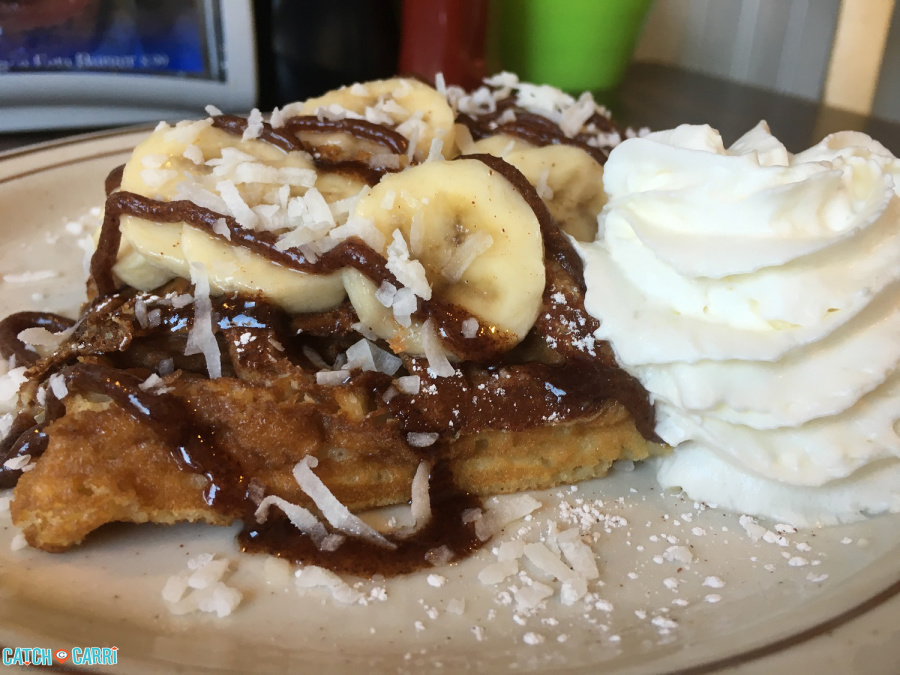 On weekends in summer this state park is packed with locals who come to fish off its boardwalk, hike its nature trail and just relax in its leafy green maritime forest. You'll need a valid fishing license, but it's worth grabbing a day permit to try some of South Carolina's best surf fishing, either directly in the ocean or off the aforementioned pier. There are also opportunities to walk along the shoreline looking for dolphins, turtles and other marine life or to stay overnight in one of six cabins constructed in the 1930s by the Civilian Conservation Corp. Camping is also available with 30 different sites, some located close to the water and others tucked away under towering forest trees.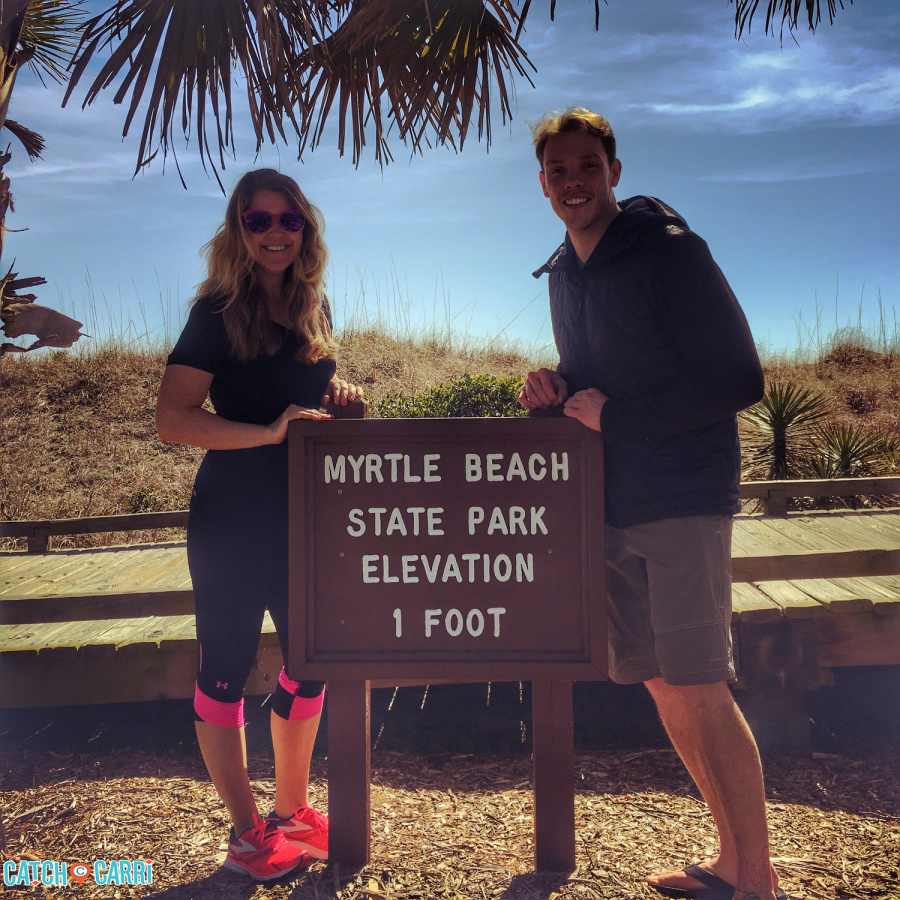 6. Atalya at Huntington Beach State Park
The winter home of philanthropist and the son of one of the country's original robber barons, Archer M. Huntington and his wife, the sculptor Anna Hyatt Huntington, Atalya Castle is part of Huntington Beach State Park. The expansive home – there are more than 30 rooms in a structure built around an equally large enclosed courtyard — has significant Spanish influences, designed in a mix of Moorish and Mediterranean Revival architectural styles, and is open to the public daily – in the summer there are guided tours, which are well worth taking as they bring the history alive. Beyond the house are the sprawling grounds that are now the state park, which is known for its bird watching – keep an eye out for osprey, bald eagles and white pelicans among other species. Also check out Brookhaven Gardens, located just across the highway from Atalaya, which is also home to many of Anna Huntington's sculptures.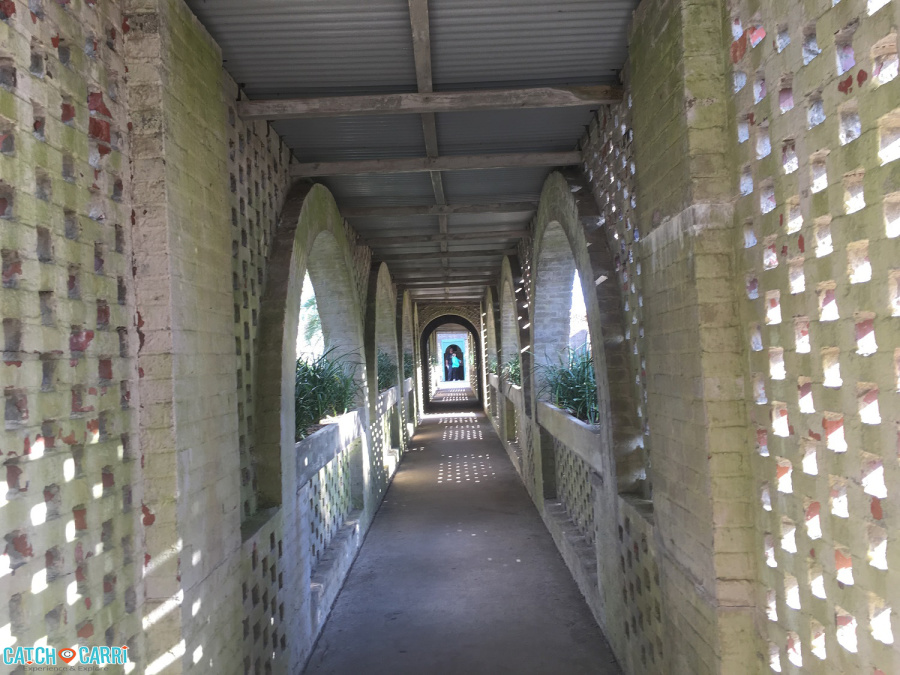 7. Lunch at Croissants Bistro & Bakery
For a cozy, central lunch spot just a mile from the ocean, head to Croissants Bistro & Bakery. French influenced, it does a delicious Monte Cristo sandwich. I also really enjoyed the seared tuna salad with wasabi aioli and ponzo vinaigrette for something on the healthier side. The baked goods are made in house and well worth sampling.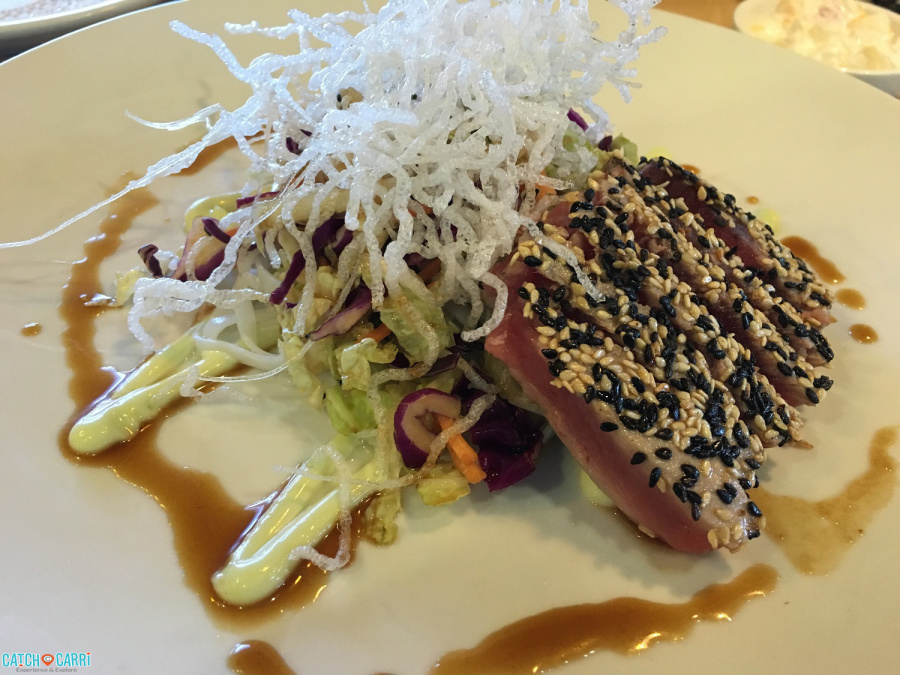 8. Wine Tasting at La Belle Amie Vineyards
On a former tobacco farm, La Belle Amie Vineyards, which bottles under the Twisted Sisters label is fun for an afternoon tasting wine. There is just a $3 charge to sample six different wines with fun names like Queen of the Entire World (Pinot Grigio) High Maintenance (Chenin Blanc). The wines to taste are the ones made from the locally grown muscadine grapes, which tend to produce dryer wines that are great for drinking at the beach. I liked the Bless Her Heart (a white semi-dry wine with a nice fruit aroma and finish) as well as Beachin'Babes (a medium sweet wine made from 100 percent muscadine grapes that is very easy drinking).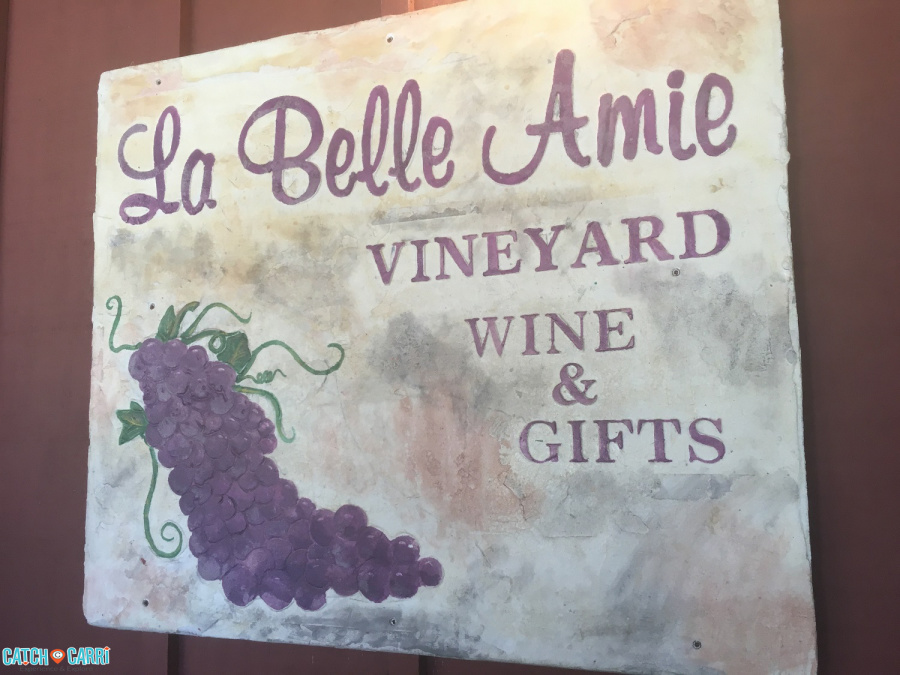 9. Local Beers at New South Brewery
If beer is more your thing than wine head to New South Brewery, which opened in 1998, just three years after brewing craft beer became legal in South Carolina! Located in an off the grid locale behind a lumberyard, it is the only production brewery in the area and is most well known for its White Ale and its Nut Brown Ale. Tours with samples are offered.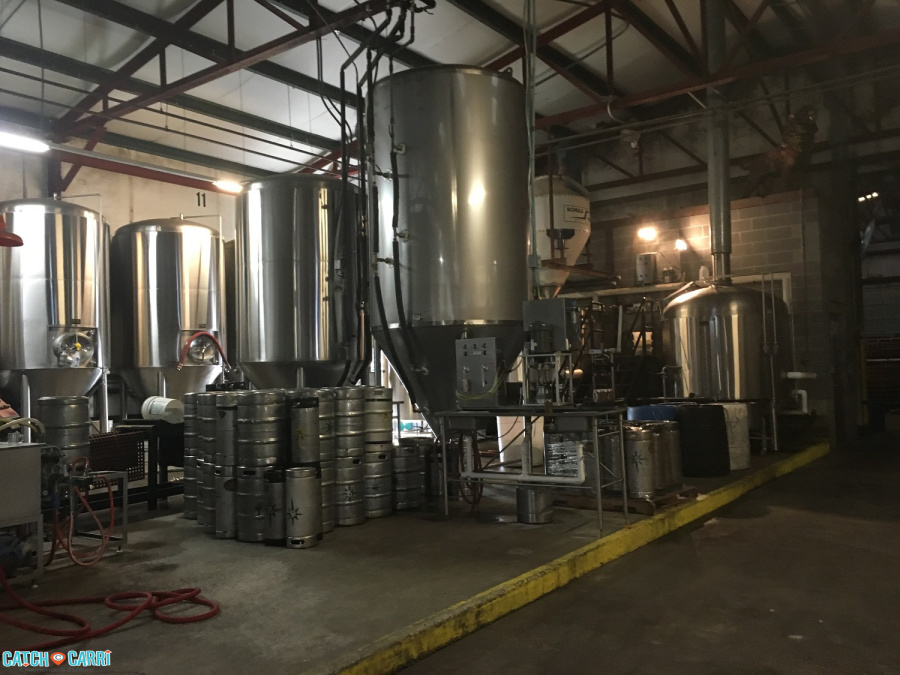 10. Fresh Carolina Cuisine at the Aspen Grille
For delightful Carolina low country fare, all of which is made from scratch and served in a homey but upscale environment than check out the Aspen Grille. Although there is a lot of fish and seafood on the menu, it also features options like pan-roasted chicken. If you are craving seafood, however, begin with the Oysters Rockefeller then order the locally caught Grouper for a main. It comes served with Carolina white rice, field pea succotash and a lime tarragon sauce.
Where to Stay
Anderson Ocean Club Resort and Spa
With easy beach access, Anderson Ocean Club Resort and Spa is a good sleeping pick for everyone from families to couples Located right on the oceanfront in the heart of the Grand Strand, it's an upscale property done up in refined Moroccan and Spanish Colonial architectural style. Choose from studios or up to 3 bedroom units. There's also a pool, fitness center and spa. The house restaurant, Magnolias, is located just across the street and features garden grown produce.