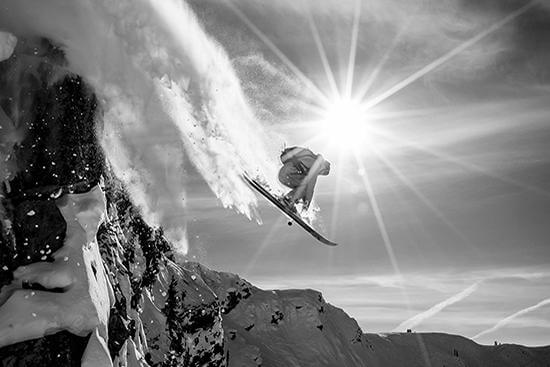 04 Nov

Warren Miller's Here, There & Everywhere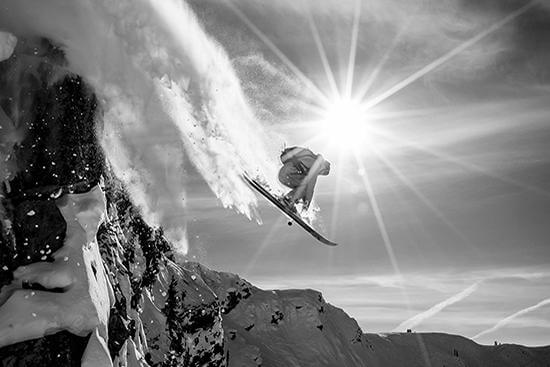 The most revered name in wintersports films announces its 67th-annual feature film and 2016 Colorado tour dates.
This fall, Warren Miller releases its 67
th film,
Here, There & Everywhere
. The 67
th
installment brings the thrill of action snowsports to enthusiasts everywhere, as the world's most accomplished skiers and snowboarders scour the globe for untracked powder and the pursuit of adventure. Narration by Olympic gold medalist Jonny Moseley, and on-screen interviews with the legendary Warren Miller deliver the nostalgia of skiing's roots and a zeal for discovering new terrain.
Venture with Colorado locals Aaron Blunck and Wendy Fisher and other world-renowned athletes including JT Holmes, Jeremy Jones, Seth Wescott, Jess McMillan, Ingrid Backstrom, Marcus Caston, Tyler Ceccanti and Kaylin Richardson as they push the boundaries of their talent on snowcapped peaks, vast glaciers and towering, big-air jumps. Globe-trotting from the U.S. and Canadian Rockies to sparsely populated lands like Greenland and the Swiss Alps, these skiers and snowboarders prove that the joy of winter can be found wherever you seek it.
Here, There & Everywhere
opens the door to showcase a progressive side of snowsports, from fat biking, backcountry snowmobiling and hill-climb racing (featuring Polaris pro Keith Curtis) to dogsledding and the ever crowd-pleasing pond skimming. And, as with every annual tour, the film awakens our desires to hit the slopes and sparks excitement for the coming winter season.
"This is a special year for Warren Miller Entertainment and the release of our 67
th film, Here, There & Everywhere
," said Managing Director Andy Hawk. "For the first time in a dozen years, we are thrilled to return to the screen with the support and inclusion of the patriarch of winter stoke, Warren Miller. This year's project has been an incredibly rewarding opportunity for the athletes, film crew and staff who were able to work directly with him again."
The annual, nationwide Warren Miller Film Tour for
Here, There & Everywhere
will stop in cities in Colorado in November 2016. Dates and show times include:
Boulder
, Boulder Theater – Nov. 10th at 7:30 p.m., Nov. 11th at 6:30 & 9:30 p.m., Nov. 12th at 3:00, 6:00 & 9:00 p.m., Nov. 13th at 2:00 & 5:00 p.m.
Lakewood, Lakewood Cultural Center – Nov. 16th at 7:30 p.m.
Parker
, Parker Arts, Culture & Events Center – Nov. 17th at 7:30 p.m.
Denver
, Paramount Theatre – Nov. 17th at 8:00 p.m., Nov. 18th at 6:00 & 9:30 p.m., Nov. 19th at 3:00, 6:00 & 9:00 p.m.
Colorado Springs
, Pikes Peak Center – Nov. 18th at 8:00 p.m. & Nov. 19th at 6:00 p.m.
Lonetree, Nov. 21-23 at 7:30 p.m.
Beaver Creek
, Vilar Performing Arts Center – Nov. 25th at 8:00 p.m., Nov. 26th at 5:00 & 8:00 p.m.
As always, Warren Miller's annual film signifies the coming of winter and ignites an untamable passion for skiers and riders everywhere. With the shared energy and camaraderie found at film screenings, attendees will enjoy exclusive lift ticket deals from local resorts, offers from local retailers, a chance to win ski vacations and gear from national partners, plus door prizes and the opportunity to rub elbows with the film's featured athletes.
Partners of the 2016 Warren Miller Film Tour include: Western Montana's Glacier Country, Gosling's, L.L.Bean, Moosehead Lager, Switzerland Tourism, Helly Hansen, Korbel, K2, HEAD, Marker Dalbello Völkl, USA and SKI Magazine.
Destinations
California – Colorado – Utah – Montana –British Columbia – Switzerland – Fenway Park – Alaska – Greenland
Athletes
JT Holmes – Jeremy Jones – Jonny Moseley – Ingrid Backstrom – Wendy Fisher – Aaron Blunck – Chris Anthony
Kaylin Richardson – Tyler Ceccanti – Collin Collins – Keith Curtis – Jess McMillan – Grete Eliassen – Marcus Caston
Matt Elliott – Ryland Bell – Morgan Hebert – Seth Wescott – Rob Kingwill – Daron Rahlves
Narration by Jonny Moseley and featuring Warren Miller