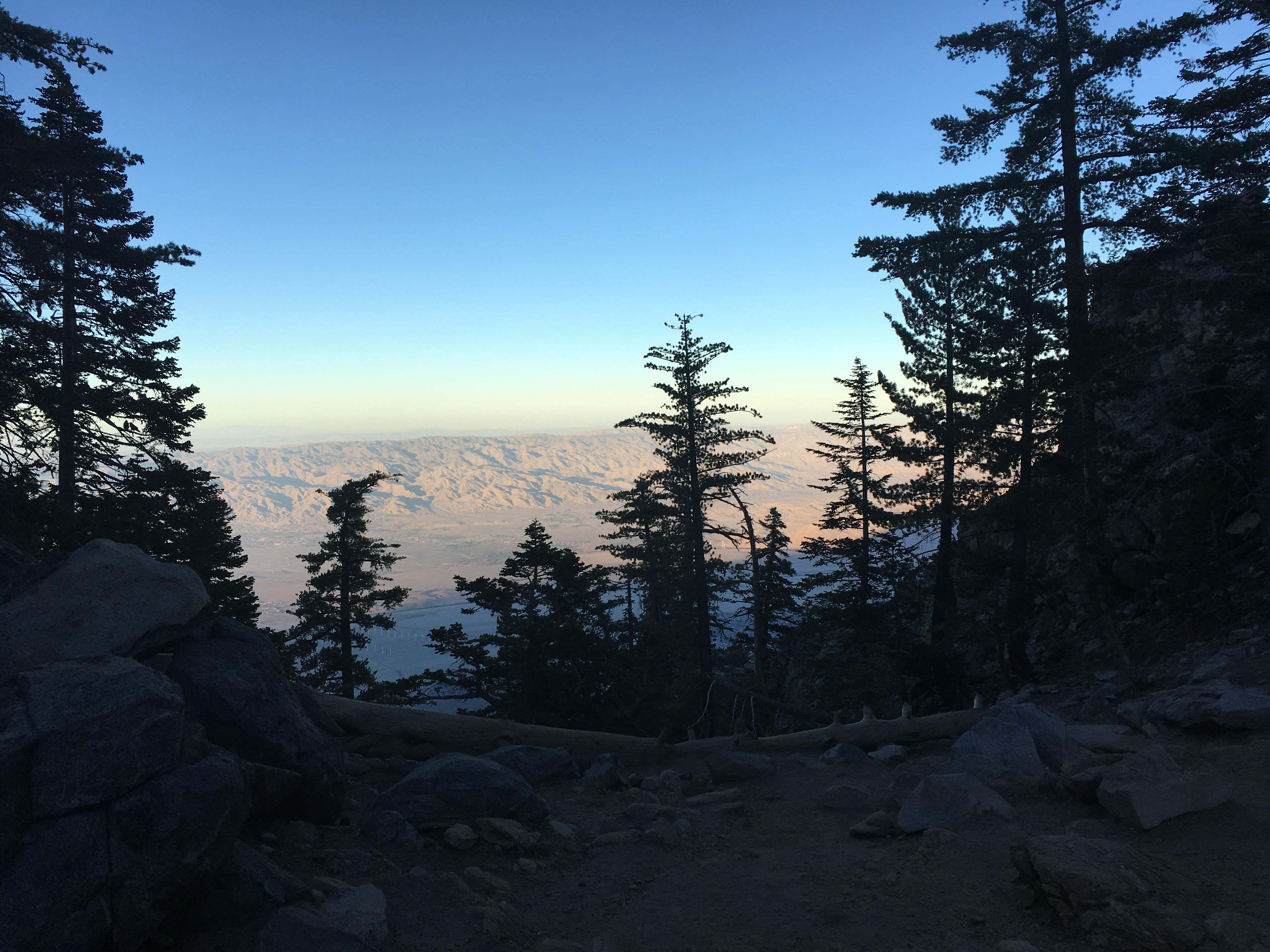 15 Oct

Why Palm Springs Should Not Be Overlooked For Millennial Travelers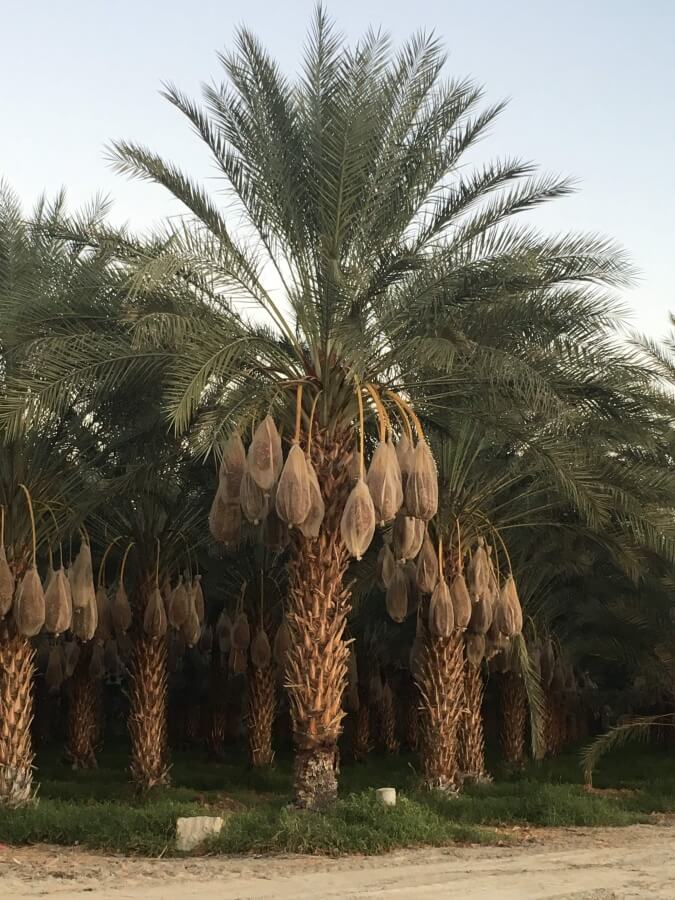 Palm Springs has a reputation as a retirement community but for millennial travelers it's not a place that should be overlooked. That's because the Greater Palm Springs area, which is part of the Coachella Valley (of Coachella festival fame) that also includes eight other communities, meets every traveler type's needs. Those looking for outdoor activities will find tons of trail access through gorgeous natural environs and even trails that offer views of the thousands of energy generating wind turbines found here. Ways to spoil oneself are equally plentiful, with spas in settings that incorporate the natural beauty of the desert and mountain landscape. Another perk to visiting Palm Springs is the retro cool architecture. This is a region famous for its midcentury modern creations, including a Hot Desert Springs property (Hotel Lautner) by Frank Lloyd Wright protégé John Lautner.
If you are visiting the greater Palm Springs area, check out these 5 ways to make your trip to Palm Springs Tops.
1. Drive Fast.
I have never had a luxury car so when I got behind the wheel of a BMW my mind instantly shifted to fantasyland as I pictured myself owning one. Our experience started by driving five different consumer cars ranging from sport models to SUV's on a track. Every time I went full throttle I grinned as my head thrust to the back of the seat from the speed of hitting 0 to 40 miles per hour in what felt like a second.
The fun really picked up when everyone in our group of five hopped in sportier cars to race on a different track. Our instructor, Winston, led us single file through the course via walkie talkies installed in each car, telling us when is best to break, accelerate and hug the side of the track.
Then it was game on and I was first in the line up to race as fast as I could through the course. My first run was anything but full throttle, Winston, even prompted me to push harder on the gas peddle. I finished the first lap in a slow 46 seconds. But after the first three timed practice runs, I was ready to pick up speed. I shifted my body positioning towards the steering wheel, buddied up with the gas pedal and tried to go easy on the break. On my final lap, I came in at 32 seconds. It's friendly competition among group members and fun to cheer each other on, especially 87-year old Doreen who finished her best lap in 40 seconds.
To end the experience, our instructor fit three people (including Doreen) into a car for a hot lap. This is where our pro instructor, drove at racing speeds through the track. I pushed my head all the back against the seat, and grabbed the door handle for more stability as my hair whipped across my face blocking my sight at parts of the run. I felt like we may fly off the track and then Winston would whip the wheel quickly to make tight turns over and over through the windy track. By the end, the air looked and smelled smoky from all the burned rubber. It's the kind of experience that has your adrenaline so amped after that you can't stop talking about.
The two-hour experience costs $299.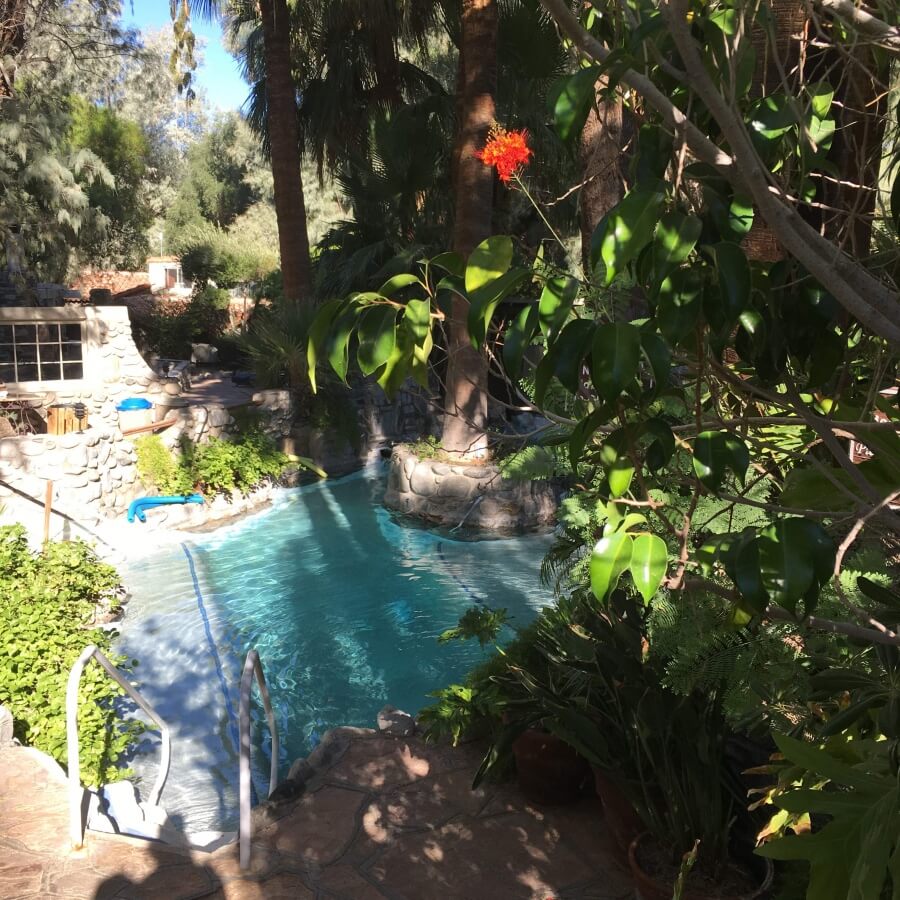 2. Soak in A Lithium Grotto & Spa Yourself
When we pulled up to Two Bunch Palms Resort & Spa for a spa retreat morning, I expected to be greeted with the smell of sulphur since this resort is centered on a natural mineral spring. But here the smell is absent because there is no sulphur in the 600-year-old water.
Lithium, a natural salt that is absorbed in the skin and believed to be a mood stabilizer, is a main component of the water. It's first cooled before it's diverted to a man made pool area, called The Grotto. There are two places to soak- a smaller pool is piping hot at 104 degrees and the main one a still hot but more temperate 99 degrees.
If you aren't staying overnight, day packages are available if you book a 60-minute spa treatment (average price $135.00) as well as pay a resort fee ($40 weekends, and $25 weekdays) that allows access to the Grotto and the Essence Restaurant. Here, you will find fresh squeezed detoxifying juices like the ginger papaya smoothie made with bee pollen and Greek Yogurt. Other breakfast items are made up of organic eggs and fresh produce from the onsite garden.
3. Drink a Date Shake
Plain ole vanilla has always been my favorite kind of milk shake but that changed after visiting Shields Date Garden. Here, you can order a date shake ($4.95), which is made of dates grown in the valley and ice cream. It has a slight chocolate taste to it and was so thick I had to let it melt down for a bit to get a good drink.
You can order a shake from a soda fountain style counter inside the retail store and shop for and sample different varieties of dates. Or, sit at the onsite café. Aside from the shake, you can order date type menu items- including a salad or burger topped with the fruit and even a pancake where pitted dates are mixed into the batter and are served with date jam. Yes, a lot of dates, but if you love this meaty and slightly sweet fruit, it's a treat.
If you visit Palm Springs in the fall you may notice some date palms have bags wrapped around the fruit. This is to protect it from being eaten by insects and to catch dates already ripened. The Coahcella Valley harvests 30 million pounds of dates a year, which makes up more than 90 percent of the dates grown in the world.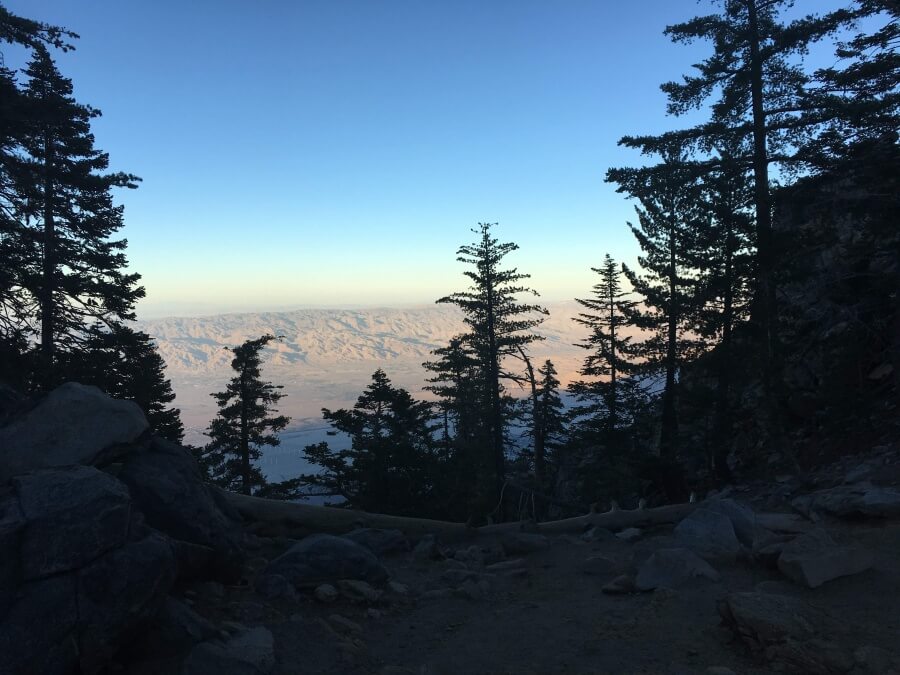 4. Catch The Best View in Palm Springs
The Palm Springs Aerial Tramway is the world's largest rotating tramcar, showing off views of the Chino Canyon as the car travels 10 minutes over the course of 2.5 miles to Mt. San Jacinto State Park. The ride starts at 2,643 feet in the Sonora desert and travels all the way up to 8,516 feet to the alpine wilderness. Once at the top, there are different viewing decks to catch views or check out the 54 miles of hiking trails at the top. I was tight on time, so decided to check out the 1.5 mile Desert View Trail, which carves out five lookout points along the way to see the sprawling valley.
Tickets ($ 24.95 adults)
Tramcars depart Monday Though Friday starting at 10 a.m. and Sunday starting at 8 a.m. The last tramcar down is at 9:45 p.m.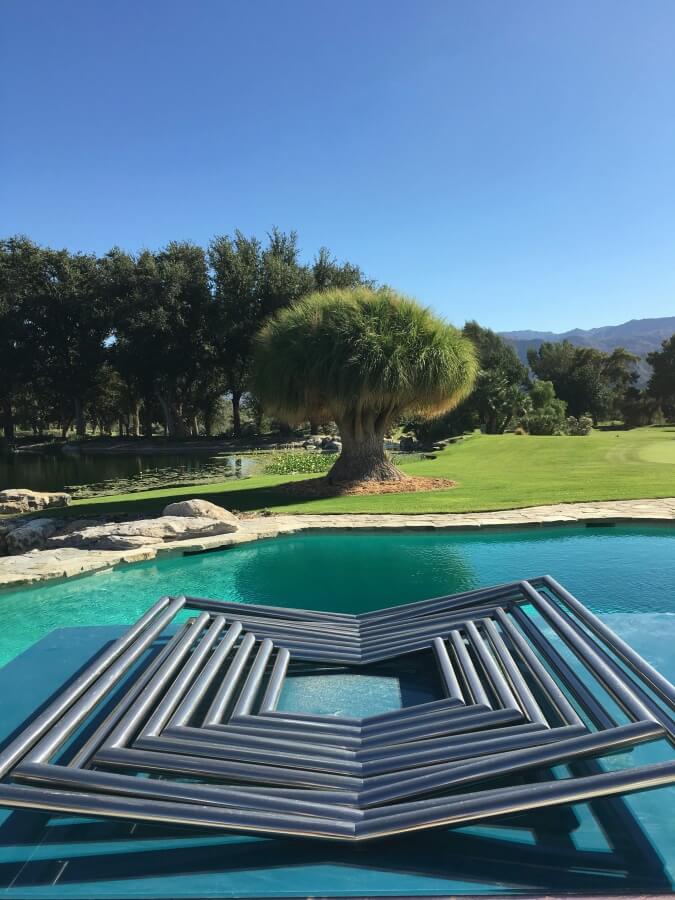 5. Tour Sunnylands
Palm Springs is famous for mid-century modern architecture, and on a tour of Sunnylands, in Rancho Mirage, you will see inside one of the countries most prestigious homes. This place is also famous because so many world leaders and entertainers visit here to carry out important meetings and have working vacations.
Sunnylands is the former home of late Walter Annenberg, a successful publisher turned philanthropist and US Ambassador, and his wife, Leonore.
Today, it's still a place for high level leaders come for working vacations, including eight U.S. Presidents, including President Obama, Steve Forbes, Colin Powel, Prime Minster Margaret Thatcher and Hilary Clinton, to name a few. This is also where Richard Nixon drafted his State of the Union and a place where Frank and Barbara Sinatra were married. On a tour you will see the inside of the home, the 9-hole golf course, swimming pool.
Tours: $40
Tours Run: Thursday Through Sunday from 9 a.m. to 4 p.m. Sept through June, closed July and August.
Where to Stay: Hyatt Palm Springs.
Here you will find suite style rooms with furnished balconies, some facing the San Jacinto Mountains, as well as a fully outfitted fitness center and pool with cabanas.  Shuttle service runs in a 3-mile radius- but to see more of the Palm Spring Area it's best to rent a car or request an Uber,