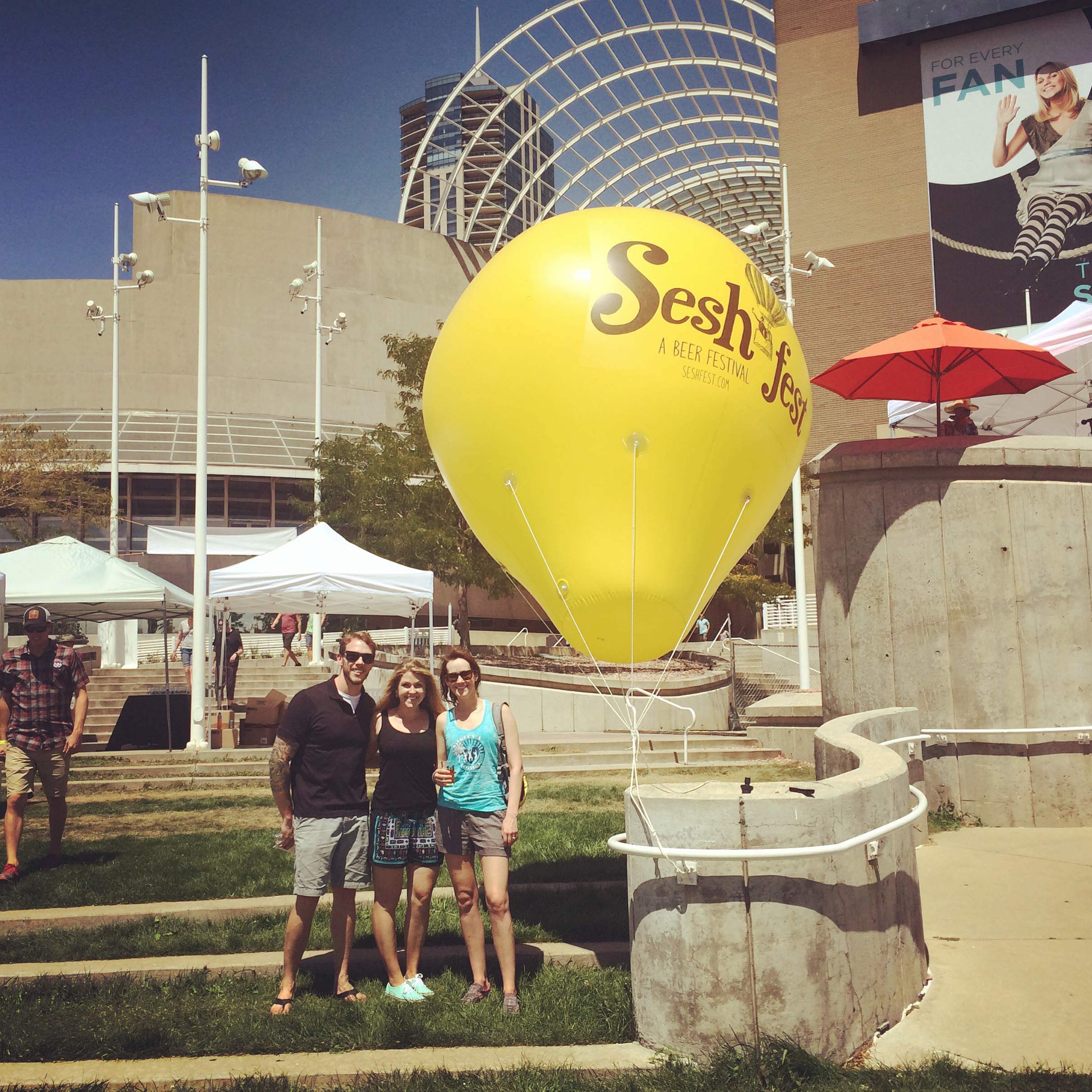 03 Aug

Why You Should Sesh Fest in Denver

Denver's Sesh Fest makes it easier to keep up with all the new Colorado craft breweries entering the scene. The second annual event was held Saturday, August 1 at the Sculpture Park (Where the big white dancing statues are). So yes, the festivities are over for this year but there is always 2016. Plus, there are plenty more events coming up from Imbibe– the team behind the Denver Flea and The Denver Passport, which has also expanded to 10 other cities.

The festival was all things food trucks and live music too. And my favorite part, yard games- ladder ball, corn hole giant beer pong with trashcans and volleyballs. And a game that is popping up all over the place this year- spikeball.

And of course beer. The kind that are dubbed sesh. These are beers that won't bring on a strong buzz like those with a near 10 percent ABV. It's a low alcohol beer (below 5 % ABV), so you can keep drinking that refreshing Colorado beer is famous for at a picnic come day and still make it to a party that night, still with some sesh beer in hand.

At the festival there were close to 50 breweries, all from Colorado, pouring samples into glass cups (included in the $25 ticket) of 2-3 beers they brew. I thought I was pretty up to seeped on Colorado breweries but found several that I have never heard of like C Squared Ciders, Mockery Brewing and Liquid Mechanics Brewing. Then of course, there are the breweries everyone has heard of but offering taste of beers you may pass by. At Breckenridge Brewery, I always go for the Vanilla Porter, but this time, sipped on a salted grapefruit beer.

It's a fantastic way to get a taste of several different beers with lines that moved quick so you could try beer from all the breweries on your list.  And for the ones you love, you will have a new taproom to visit and sesh for the afternoon/evening.